Blog
Pagers: Fact or Fiction | Blog
During emergencies at Memorial Sloan Kettering Cancer Center, oftentimes our smartphones will not work properly as Emergency Services takes over the cellular communications. We rely heavily on pagers to contact staff in these situations, since paging does not rely on the cellular network. It's scenarios like this, common in hospitals and health systems across the country, that illustrate why pagers remain so useful for clinical communications and as part of a diverse device mix. Despite their prevalence in well-known hospitals around the country, there are still a lot of misconceptions about what pagers are and what they can and cannot do.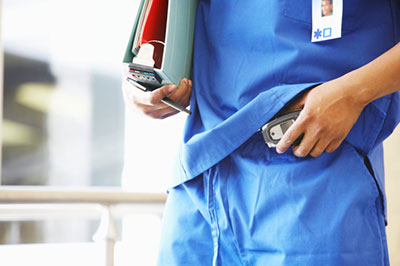 Fiction: Pagers can't provide two-way messaging.
Fact: Two-way pagers can provide full, two-way communications with the same reliability as one-way pagers. On a two-way pager with a full QWERTY keyboard, you can send, receive, and reply to messages just as you would on a smartphone.
Fiction: Pagers can't be HIPAA-compliant.
Fact: Pagers that support message encryption are HIPAA-compliant, like the T5 pager from Spok. With secure messaging capabilities, display-lock security and remote wipe features, clinicians can safely send protected health information (PHI) and other sensitive data knowing that it is encrypted both in transit and on the device.
Fiction: Paging is an analog technology.
Fact: Text paging is 100 percent digital using solid state transmitters, sophisticated RF modulation techniques, and advanced encoding schemes. This allows for high-reliability message reception with error correction capabilities.
Fiction: Paging networks don't have nationwide signal coverage.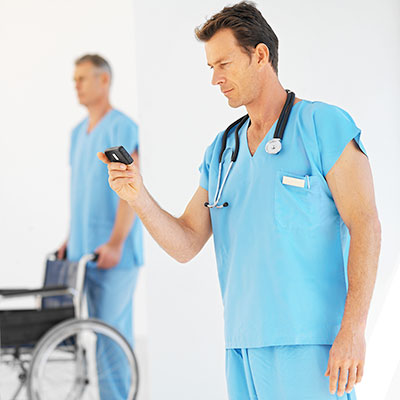 Fact: Wide-area paging networks do have nationwide signal coverage and are reliable even when cellular networks are overwhelmed and fail. Paging networks remain highly survivable and available even during emergency situations, such as the Boston Marathon bombing or natural disasters like hurricanes. Paging transmitters communicate using satellite connections, keeping the transmitters immune from wireline network failures. Additionally, paging is a simulcast technology, meaning users have overlapping coverage from multiple sites, whereas the loss of a single cell tower typically means loss of service.
Fiction: Most of us have personal smartphones and should have the same communication device at work.
Fact: Pretty much everyone agrees that smartphones have changed the communication game, especially in hospitals. But even as the use of smartphones and tablets grows, not everyone needs a smartphone to do their job. Paging is an affordable option that often makes sense for housekeeping, transport, and other staff who may not need access to clinical applications. In fact, it's even possible to keep a pager number and have pages simultaneously delivered to a smartphone.
Fiction: Pagers have no place in healthcare anymore.
Fact: Physicians, nurses, and other hospital staff rely heavily on pagers, and for good reason—pagers' reliability, so critical in a healthcare setting, is still unmatched by smartphones. Most hospitals, including Memorial Sloan Kettering Cancer Center, find that a diverse device mix is key to providing reliable communication across a variety of roles and workflows. Pagers provide common capcode groups and alerts that can't be ignored, which is vital in time-sensitive, critical situations, as demonstrated by my initial example and the fact that Spok has over 1.1 million pagers in use today. In addition, replacing a lost or broken pager is much less expensive than replacing a smartphone.
As you can see, pagers remain at the core of critical communications. They're not only cost effective, but they're also reliable and secure. When I look at pagers and smartphones, it's not one or the other. With both devices and networks in play, Memorial Sloan Kettering Cancer Center keeps our clinicians and staff connected and feels prepared to handle any emergency situation effectively.