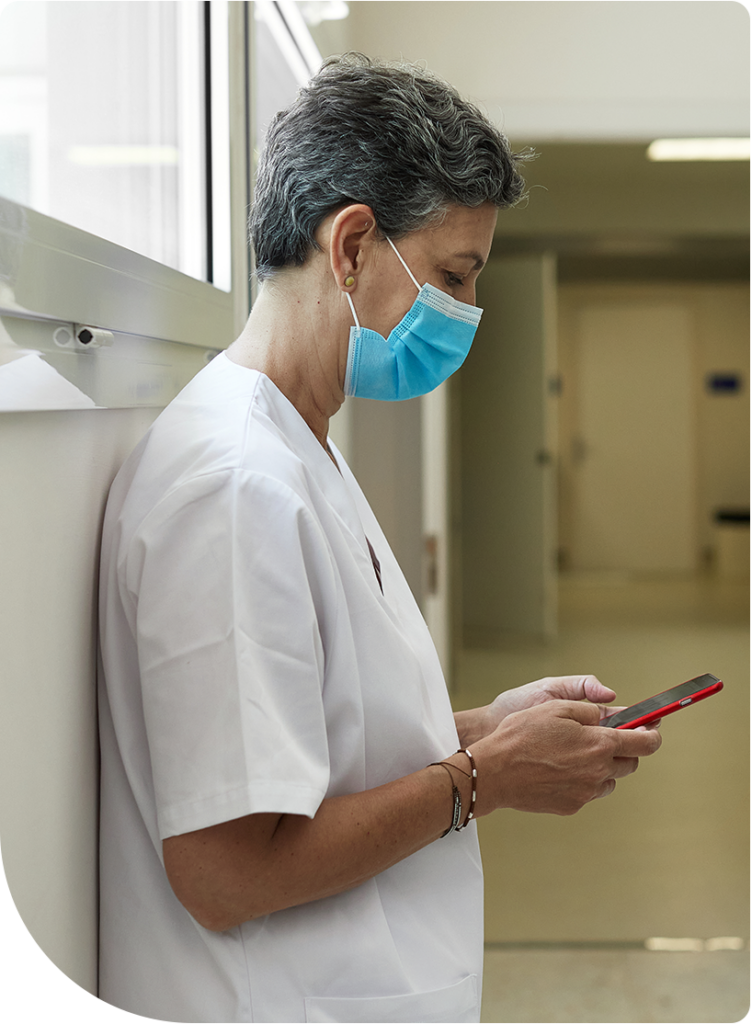 Enable seamless communication with care teams across your health system
Go beyond "just" secure messaging. Spend more time with patients. Improve clinical workflows.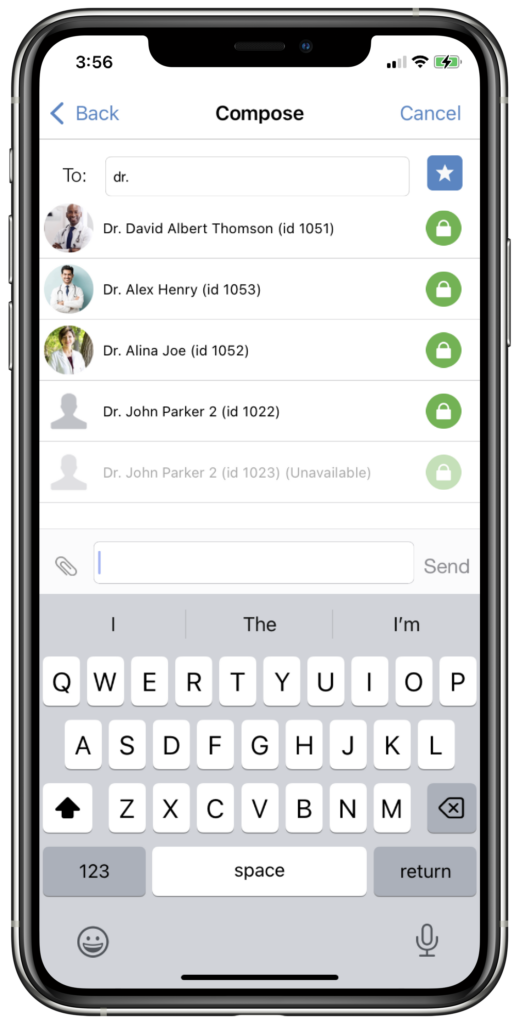 Simplify the task of finding people, groups, roles, and data
Secure messaging with Spok Care Connect® integrates with provider directory information, clinical systems, the EHR, and on-call schedules to streamline workflows. Use smart devices or desktop apps for all your critical communications: Code alerts, patient updates, consultation requests, and more. Send secure messages, images, data, videos, and ensure critical communications are logged – all with HIPAA* compliance, traceability, and reliability you can count on. Plus, easily integrate with your mobile device management (MDM) solution.
Many users on many devices? Zero problems.
Gain real-time access to information regardless of location or device. Smartphones? Check. Pagers? You've got it. Connect all users securely – perfect for bring-your-own-device initiatives or leveraging your current device investment. Worried about reaching the right individual or role? Access cloud-managed on-call schedules and say goodbye to paper-based solutions.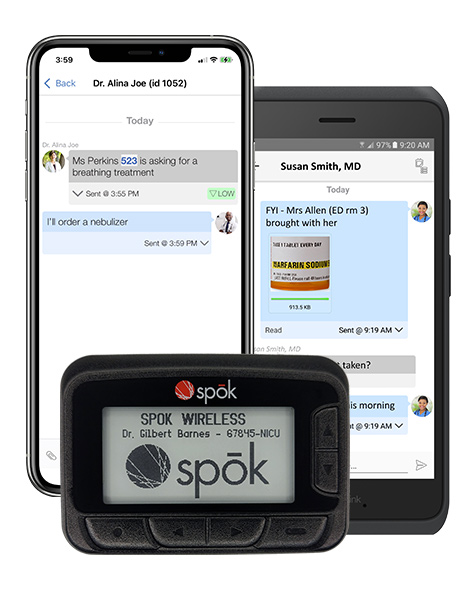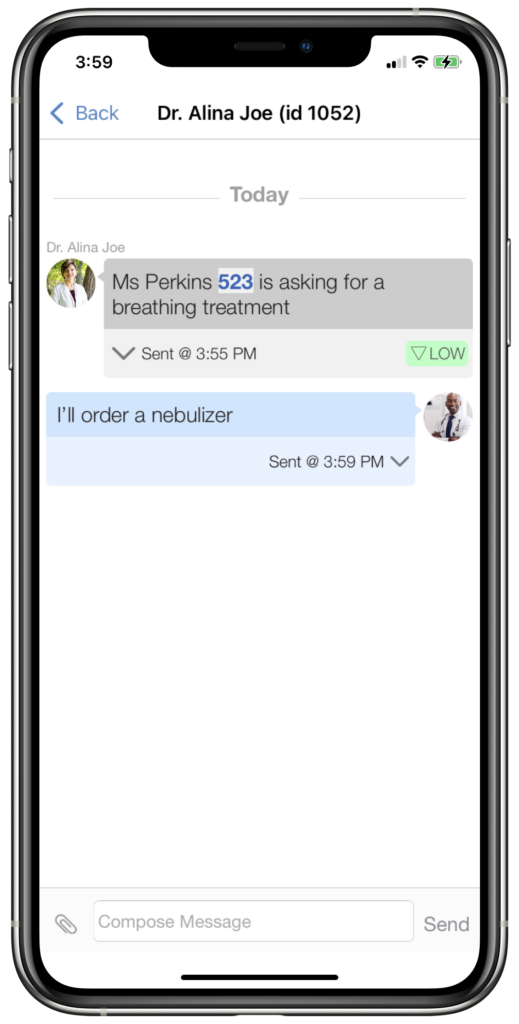 Ensure your communications are secure and HIPAA-compliant
Provide a secure, HIPAA-compliant messaging app for your entire care team to improve the efficiency and quality of communication and help you deliver safer and better care. Hospital staff that you identify can access private health information and share important patient context from their personal or a shared mobile device while meeting HIPAA-secure messaging requirements.
*Secure messaging with Spok also meets PIPEDA compliance for our partners in Canada.
Putting patient care first
Use Spok to deliver clinical workflow automation to enable efficient, safe patient care.
Your platform solution
for clinical communications
Explore Spok Care Connect®:
Spok Care Connect overview
Improve workflows across your organization, from the contact center to the patient's bedside. Include everyone on your care teams, from doctors and nurses to housekeeping and transport staff. 
Secure messaging
Enable seamless communication with care teams across your health system
Enterprise directory 
Reduce errors and wasted time with one centralized source of accurate contact data for all roles across the health system
On-call scheduling 
Provide accurate and up-to-date scheduling information at your fingertips
Clinical care 
Connect clinical teams with the people and information they need when and where it matters most
Contact center
Improve caller service through best-in-class contact center solutions
Paging
Manage your paging strategy with the nation's largest paging network