Meet the leadership team at Spok
Our leadership team is a talented group of industry experts in healthcare, technology, and communications. They drive our mission to provide smarter, faster clinical communication.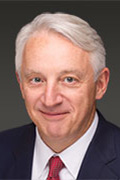 Vincent Kelly, President and CEO of Spok Holdings, Inc. formerly USA Mobility, Inc.
Vince Kelly has been a leader in the communications industry for more than 35 years with extensive experience in strategic planning, mergers and acquisitions, regulatory and financial matters. He became a director, president, and CEO of USA Mobility, Inc. (now Spok Holdings, Inc.) in November 2004 when the company was formed through the merger of Metrocall, Inc. and Arch Wireless, Inc. Prior to the merger, Kelly held various roles at Metrocall including serving as a member of the board of directors, chief executive officer, chief operating officer, chief financial officer, and executive vice president. In 2011, Kelly was instrumental in completing the acquisition of Amcom software, kicking off a rebrand and multi-year pivot for USA Mobility, now Spok, into an industry-leading clinical communications and collaboration solutions provider.
Kelly has served on multiple public company boards and has been a member of audit and special committees. Kelly currently serves as the president, CEO, and director for all of Spok's subsidiaries, except for GTES, LLC, an indirect wholly owned Canadian subsidiary, for which he is a director.
Kelly has a Bachelor of Science in accounting from George Mason University.  Prior to joining Metrocall in 1987, Kelly was a certified public accountant.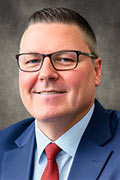 Michael Wallace, President, Spok, Inc.; and Chief Operating Officer
Michael Wallace was named president of Spok, Inc., a wholly owned operating subsidiary of Spok, in August 2022. He also serves as Spok's chief operating officer, a role he's held since January 2020. Wallace has more than 25 years of experience as a financial executive at both public and private companies. He served as chief financial officer of Spok from March 2017 through July 2022, and was responsible for Spok's financial operations.

Before joining Spok, Wallace was the executive vice president and chief financial officer of Intermedix, a global provider of technology-enabled professional services to healthcare providers, government agencies, and corporations. He has served as executive/senior vice president and chief financial officer of several private companies in a variety of industries. He has a degree from the University of Notre Dame, and is a certified public accountant.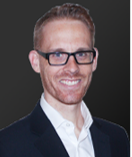 Calvin Rice, Chief Financial Officer
Calvin Rice was appointed chief financial officer in August 2022. Rice served as chief accounting officer of Spok since March 2020 and controller since October 2018. Prior to his role as chief accounting officer and controller, he was senior manager of revenue from March 2014 through December 2015 and then as director of technical accounting and SEC reporting from January 2016 through October 2018.

Prior to joining Spok, Rice served as a senior consultant with SC&H Group Inc., where he worked with several software and technology companies focusing on internal audit and SOX compliance. He began his career as an accountant with Moodlerooms, Inc. Rice holds a Bachelor of Science in accounting from Towson University and is a licensed certified public accountant and certified internal auditor.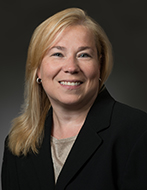 Sharon Woods Keisling, Corporate Secretary and Treasurer
Sharon Woods manages treasury operations, facilities, and legal for Spok and has over 30 years of experience in the communications industry. Woods joined Metrocall, Inc. in August 1989 and was appointed corporate secretary of USA Mobility, Inc. (now Spok) in July 2007, and treasurer in October 2008. She was named vice president of treasury operations with the merger of Arch Wireless, Inc. and Metrocall, Inc.
Woods has held positions in accounts receivable and IT where she was instrumental in implementing cyclical billing. She has expertise in training and designing efficient treasury systems that align with corporate business strategies. Woods has a Bachelor of Arts in accounting from Kings College.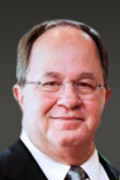 Tim Tindle, Chief Information Officer
With more than 35 years of information technology experience,  Tim Tindle joined Spok as chief information officer in 2019 from Harris Health System, a $1.5 billion-dollar integrated delivery system. At Harris Health System he served as the CIO and led the enterprise IT strategy.
During his tenure at Harris Health System, Tindle implemented a broad range of clinical and business technology solutions to transform the organization into an integrated health system, coordinating care across all Harris Health locations and care settings. Instrumental in this transformation were Spok software and paging solutions.
Prior to joining Harris Health System, Tindle served as president of ANATEC Information Services (acquired by NORRELL Information Services in 1996), where he provided large enterprise systems software design and development for Fortune 1000 companies and government agencies in the U.S. and Canada. He also held executive roles at Compaq Computer Corporation and was part of the team that developed the company's original portable computer.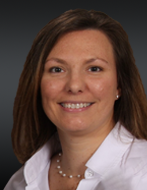 Renee Hall, Chief Compliance Officer and Vice President of Human Resources and Administration
Renee Hall is an accomplished human resources professional with more than 25 years of experience designing and implementing HR programs and systems. Hall joined Metrocall, a predecessor company, in 1995 and has been promoted to increasingly responsible roles within Spok. She served as the Vice President of HR Operations and Systems from January 2018 through December 2020.
Hall has extensive expertise aligning HR programs with overall business objectives. She holds a Bachelor of Science degree from the University of Maryland in addition to several professional certifications, including Senior Professional in Human Resources (SPHR), Certified Compensation Professional, Certified Payroll Professional, and Certified Associate in Project Management.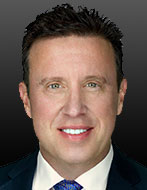 Jonathan Wax, Executive Vice President of Sales
Jonathan Wax, is a seasoned professional with over 21 years in enterprise healthcare software and wireless leadership experience at Spok. Wax joined Metrocall, a predecessor company, in 2000 as a District Sales Manager, quickly being promoted to Director of Sales and then to Vice President.
Wax initially served as Vice President of Sales for the wireless business prior to 2011; following the Amcom acquisition, he transitioned to Regional Vice President of Sales for the Wireless and Software teams. In 2017, he was promoted to VP of Sales for both the Southeast US Region and the APAC & EMEA regions. Most recently, he took on the challenge of the New Business team, while continuing to manage the APAC/EMEA region, as well as the East Region.
Prior to joining Spok, Wax held positions as Director of Sales Operations and Sales Consultant for leading audio/visual firms. He holds a business degree from Southern New Hampshire University.
Learn more about Spok leadership