Meet the leadership team at Spok
Our leadership team is a talented group of industry experts in healthcare, technology, and communications. They drive our mission to provide smarter, faster clinical communication.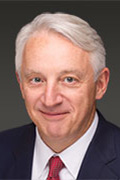 Vincent Kelly, President and CEO, Spok, Inc.
Vince Kelly has been a leader in the communications industry for more than 30 years with extensive experience in strategic planning, mergers and acquisitions, and regulatory and financial matters. He became a director, president, and CEO of USA Mobility, Inc. (now Spok) in November 2004 when the company was formed through the merger of Metrocall, Inc. and Arch Wireless, Inc. Kelly held various roles at Metrocall including chief operating officer, chief financial officer, and executive vice president. In 2011, Kelly was instrumental in completing the acquisition of Amcom software, kicking off a rebrand and multi-year pivot for USA Mobility, now Spok, into an industry-leading clinical communications and collaboration solutions provider.
Kelly also serves as the president, CEO, and director for all of Spok's subsidiaries, except for GTES, LLC, an indirect wholly owned Canadian subsidiary, for which he is a director.
Kelly has a Bachelor of Science in accounting from George Mason University and is a certified public accountant.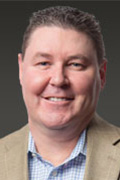 Michael Wallace, Chief Operating Officer and Chief Financial Officer
Michael Wallace has more than 20 years of experience as a financial executive at both public and private companies. Before joining Spok, he was the executive vice president and chief financial officer of Intermedix, a global provider of technology-enabled professional services to healthcare providers, government agencies, and corporations.
Wallace has served as executive/senior vice president and chief financial officer of several private companies in a variety of industries. He has a degree from the University of Notre Dame, and is a certified public accountant.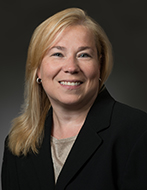 Sharon Woods Keisling, Corporate Secretary and Treasurer
Sharon Woods manages treasury operations, facilities, and legal for Spok and has over 30 years of experience in the communications industry. Woods joined Metrocall, Inc. in August 1989 and was appointed corporate secretary of USA Mobility, Inc. (now Spok) in July 2007, and treasurer in October 2008. She was named vice president of treasury operations with the merger of Arch Wireless, Inc. and Metrocall, Inc.
Woods has held positions in accounts receivable and IT where she was instrumental in implementing cyclical billing. She has expertise in training and designing efficient treasury systems that align with corporate business strategies. Woods has a Bachelor of Arts in accounting from Kings College.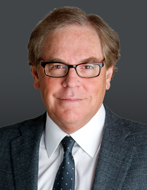 John LaLonde, Chief Technology Officer
John LaLonde, a technology leader with more than 30 years of experience, joined Spok as Chief Technology Officer in January 2018. He has led research and development organizations and healthcare IT initiatives at companies such as Medtronic, Boston Scientific, and GE Healthcare. At Medtronic, LaLonde served as the vice president of research, technology and product development for a $2B division responsible for multiple product lines. During his tenure at Boston Scientific, he was responsible for the development of a cloud-based home monitoring system for cardiac patients. LaLonde has a Bachelor of Science degree in physics from the University of Minnesota-Duluth, and a Master of Science in biomedical engineering from the University of Wisconsin-Madison.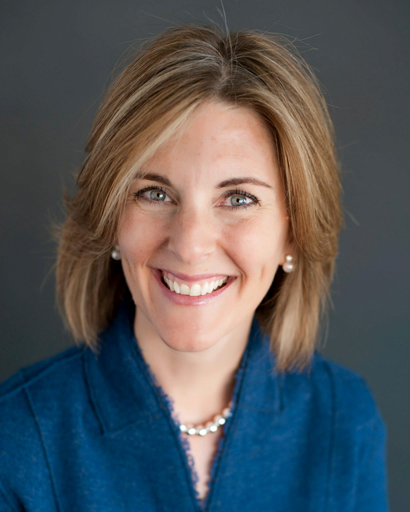 Kristen Lalowski, Chief Product Officer
Kristen Lalowski joined Spok as chief product officer in 2020. Lalowski is a passionate entrepreneurial leader with more than 20 years of experience in healthcare and healthcare IT. Her most recent experience was as chief product officer at MDLIVE, a telemedicine company, where she managed a portfolio of urgent care, behavioral health, and dermatologic products. During her tenure there she added primary care and employee assistance program solutions to MDLIVE's portfolio.
Lalowski served as vice president of strategy at N-of-One, a precision medicine company, where she managed product, engineering, sales, and marketing. Prior to that, she was vice president product management, Cross Product Solutions at Allscripts. She also served as vice president of product management at Optum Health and has held product leadership and sales roles at Picis and Ibex in the emergency department EMR space.
Lalowski served as an emergency department nurse for 10 years prior to making the career change to healthcare IT. She has a bachelor's degree in nursing from Loyola University of Chicago and completed several leadership and finance courses from University of Pennsylvania and University of Chicago.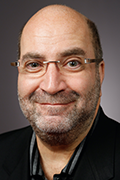 Matt Mesnik, MD, Chief Medical Officer
Matt Mesnik, MD, is an accomplished physician and business executive with over 30 years of healthcare experience. He is an emergency physician and former emergency department and urgent care medical director. Mesnik is the chief medical officer at Spok. He is also an accomplished healthcare executive with a reputation for bringing innovative solutions to market, leveraging technology, developing strategic partnerships, practice management, and leadership.
Mesnik has worked as an independent consultant to medical device and health IT companies. More recently, he was the CMO of a health IT company that developed the first evidence-based, objective, and quantifiable diagnostic tests for depression and other mental illnesses. Prior to that, Mesnik was the CMO of CVS-MinuteClinic, the originator of retail healthcare.
Mesnik received his MD from the University of Minnesota and trained in general surgery and emergency medicine at the Hennepin County Medical Center in Minneapolis, Minnesota.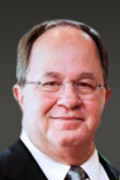 Tim Tindle, Chief Information Officer
With more than 35 years of information technology experience,  Tim Tindle joined Spok as chief information officer in 2019 from Harris Health System, a $1.5 billion-dollar integrated delivery system. At Harris Health System he served as the CIO and led the enterprise IT strategy.
During his tenure at Harris Health System, Tindle implemented a broad range of clinical and business technology solutions to transform the organization into an integrated health system, coordinating care across all Harris Health locations and care settings. Instrumental in this transformation were Spok software and paging solutions.
Prior to joining Harris Health System, Tindle served as president of ANATEC Information Services (acquired by NORRELL Information Services in 1996), where he provided large enterprise systems software design and development for Fortune 1000 companies and government agencies in the U.S. and Canada. He also held executive roles at Compaq Computer Corporation and was part of the team that developed the company's original portable computer.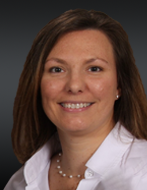 Renee Hall, Chief Compliance Officer and Vice President of Human Resources and Administration
Renee Hall is an accomplished human resources professional with more than 25 years of experience designing and implementing HR programs and systems. Hall joined Metrocall, a predecessor company, in 1995 and has been promoted to increasingly responsible roles within Spok. She served as the Vice President of HR Operations and Systems from January 2018 through December 2020.
Hall has extensive expertise aligning HR programs with overall business objectives. She holds a Bachelor of Science degree from the University of Maryland in addition to several professional certifications, including Senior Professional in Human Resources (SPHR), Certified Compensation Professional, Certified Payroll Professional, and Certified Associate in Project Management.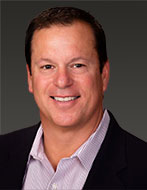 Donald Soucy, Executive Vice President, Global Sales
Don Soucy has more than 25 years of experience in enterprise healthcare software sales and leadership. He joined Spok from Orion Health, where he was the vice president of sales, national accounts.
Prior to Orion Health, he was the senior vice president of sales for Influence Health (formerly MEDSEEK) where he managed all new business development efforts in the United States and Canada. He has also held sales leadership positions with RelayHealth (a division of McKesson), SoftMed Systems, StorCOMM, Inc., and Lanier Healthcare.
Soucy has extensive experience building and leading high-performing sales teams and forging long-lasting relationships with customers. He holds a Bachelor of Science degree in business administration from California State University in Los Angeles.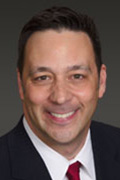 Mark Costanza, Senior Vice President of Professional Services
Mark Costanza is an accomplished business executive with more than 25 years of healthcare information technology experience. His experience includes work in both public and private companies, where he has been a catalyst in turning around underperforming organizations, launching new business initiatives, and driving business growth in professional services. He is deeply knowledgeable in the creation of more effective and efficient hospital systems by integrating medical care with leading-edge healthcare technology.
Costanza joined Spok from Nordic Consulting, where he was the chief client officer. Prior to joining Nordic, he served as vice president and senior account delivery executive at Lumeris. Before Lumeris, Costanza served as senior managing director at Siemens Health Services Consulting. He also has held senior executive roles at CSC, McKesson, and Cerner Corporation building high-performing sales and delivery organizations.
Costanza holds a bachelor's degree in computer science from Auburn University.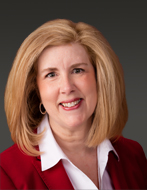 Donna Scott, Senior Vice President of Marketing
Donna Scott is a healthcare marketing professional with more than 40 years of marketing, sales, and product management experience in the technology and healthcare industries. She leads worldwide marketing initiatives for Spok.
Previously, she was the assistant vice president of marketing strategy and product marketing for McKesson RelayHealth. Scott was on the board of directors of Dossia, an open personal health platform, from 2007-2011. She also spent more than 30 years with AT&T, where she led multiple product organizations and provided strategic thought leadership on key corporate projects.
Scott earned a certificate in healthcare leadership from the Harvard School of Public Health. She also has an MBA in marketing from Kellogg School of Management at Northwestern University and a Bachelor of Arts degree in music from the University of North Carolina in Chapel Hill.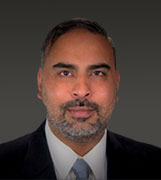 Sarb Singh-Kaur, Vice President of Development
Sarb Singh-Kaur is a software engineering leader with more than 18 years of experience driving cutting-edge innovations in several industries, including Data Storage, Data Protection, Medical Devices, Healthcare, and Telecom. A software visionary, Singh-Kaur is highly focused on execution and delivery of strategic software solutions. He is a proven, trusted partner in driving organizational change and transformation and providing superior customer experiences. His previous experience includes leading software development at Symantec and Medtronic.
He holds an M.S. in Computer Science in computer vision from the University of Minnesota-Twin Cities, where he also was a research assistant in the AI, Robotics, and Computer Vision Labs.
Learn more about Spok leadership