Transform your career. Transform clinical communication.
At Spok, we're transforming how hospitals and healthcare organizations communicate. We have smart, passionate people who are making a difference and advancing healthcare. If you want to leverage your strengths, grow your skills, and collaborate with talented colleagues, please browse our open positions below.
Join us
Browse our current job openings below to find your next opportunity. If you don't see a good match for your skills at this time, we welcome you to submit your resume to careers@spok.com and sign up for job alerts.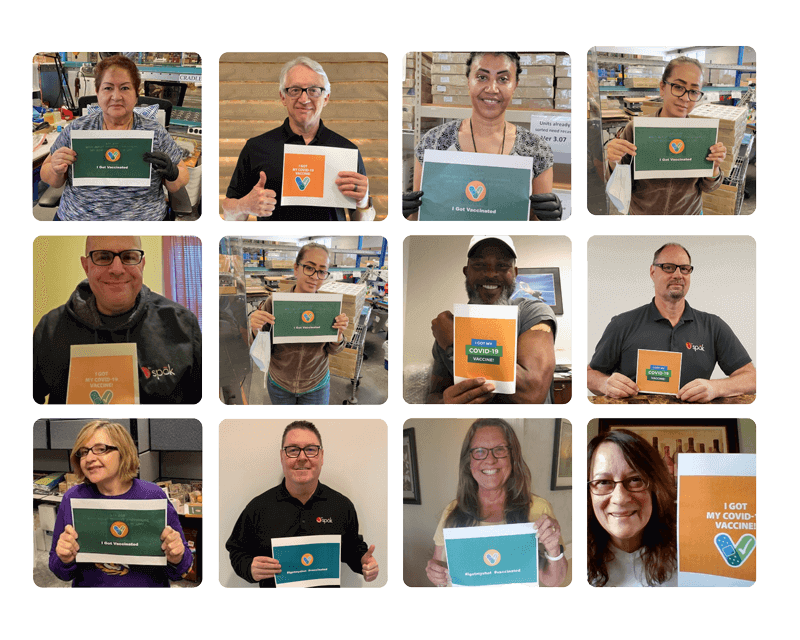 #SleeveUpSpok!
Our employees are demonstrating their commitment to the hospitals and health systems we serve by getting vaccinated as part of our #SleeveUpSpok initiative.
Vaccinations are one of the many ways we can make a difference in the world right now, but also a very important way to show that "what we do matters" — one of our core values at Spok.
Our leadership team
Our leadership team is a talented group of industry experts in healthcare, technology, and communications. They drive our mission to provide smarter, faster clinical communication.
Equal Opportunity Employer
At Spok, we provide equal opportunity to all employees and applicants without regard to race, color, creed, religion, national origin, sex, sexual orientation, disability, genetic information, status as a covered veteran, age, marital status, membership or activity in a local human rights commission, status with regard to public assistance, or any other protected characteristic.
Military Statement
Spok is a military friendly employer, committed to providing equal opportunity to all with a challenging and rewarding career. We value teamwork, integrity, excellence, and commitment—attributes that candidates gain from their military service. People who have military employment experience provide a unique match to our business and customers. In addition to our healthcare customers, we work directly with government and military agencies every day to improve their critical communications with our solutions.