Rely on pagers – the most reliable, survivable, and affordable technology for clinical communications
Count on the nation's largest paging network. From code calls to disaster scenarios, deliver reliable communications with paging services.
Why use Spok hospital paging solutions?
Provide peace of mind with pagers that penetrate signals through concrete and steel when a smartphone signal may not. Know that when other technologies fail, your pagers are powered by batteries that can be replaced during a power outage and don't rely on Wi-Fi or cellular networks. With the nation's largest paging coverage footprint, redundancy throughout network operations, and 99.92% network reliability, you'll have the power you need to communicate in the most critical situations.
How to incorporate paging as part of your device mix
Integrate pagers into your workflows and secure communications with smartphones and other devices. Paging for healthcare can complement secure messaging when you have staff who don't need a smartphone to do their job, or when you need additional technology to rely on during codes or other time-sensitive events. And, ensure HIPAA compliance with encrypted paging.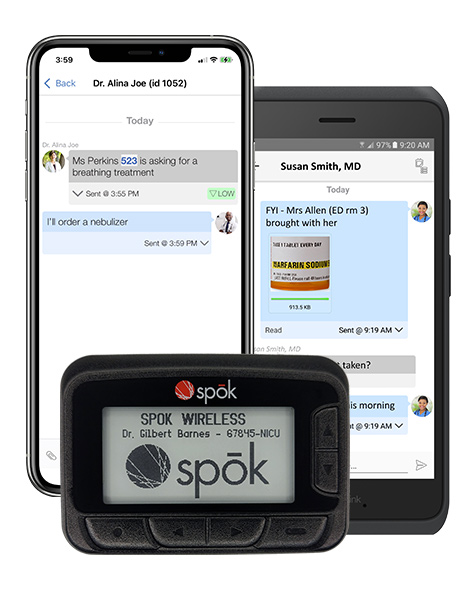 Which medical pagers are best for my organization?
Whether you need conventional, encrypted, or waiting area pagers, you've found your partner for paging. Take advantage of our online account management tools and a network engineering support team that is deployed nationwide to support your needs. With the nation's largest paging network and millions of messages processed per month, you're in good company.
Choose the healthcare paging service that will work best for your organization, delivered on the nation's largest paging network.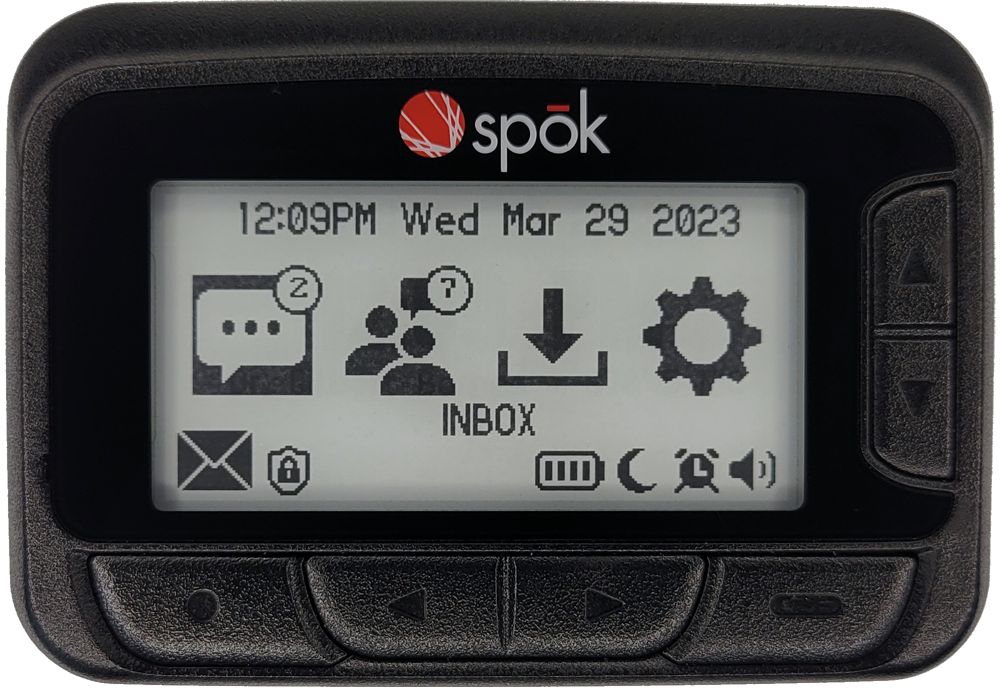 Encrypted paging
With secure messaging capabilities and display-lock security features, encrypted pagers provide a powerful tool for HIPAA-compliant messages and emergency response communication.
Other messaging services
Conventional pagers are reliable, affordable, and easy-to-use. Callers simply input a call-back number and hang up.
ReadyCall® waiting area pagers
Alleviate crowded waiting rooms and improve patient satisfaction with ReadyCall waiting area pagers.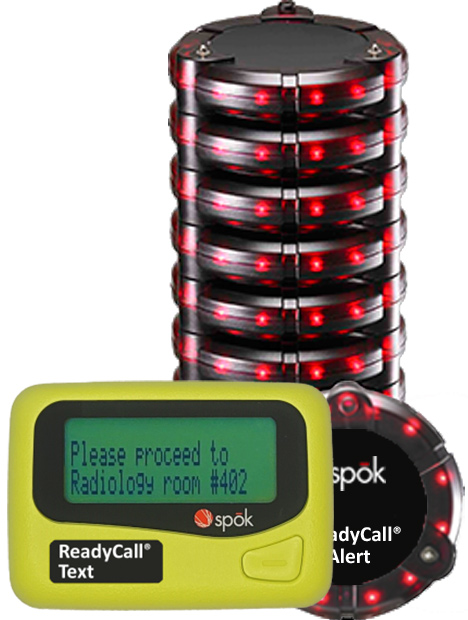 Your platform solution
for clinical communications
Explore Spok Care Connect®:
Spok Care Connect overview
Improve workflows across your organization, from the contact center to the patient's bedside. Include everyone on your care teams, from doctors and nurses to housekeeping and transport staff. 
Secure messaging
Enable seamless communication with care teams across your health system
Enterprise directory 
Reduce errors and wasted time with one centralized source of accurate contact data for all roles across the health system
On-call scheduling 
Provide accurate and up-to-date scheduling information at your fingertips
Clinical care 
Connect clinical teams with the people and information they need when and where it matters most
Contact center
Improve caller service through best-in-class contact center solutions
Paging
Manage your paging strategy with the nation's largest paging network