Go beyond secure messaging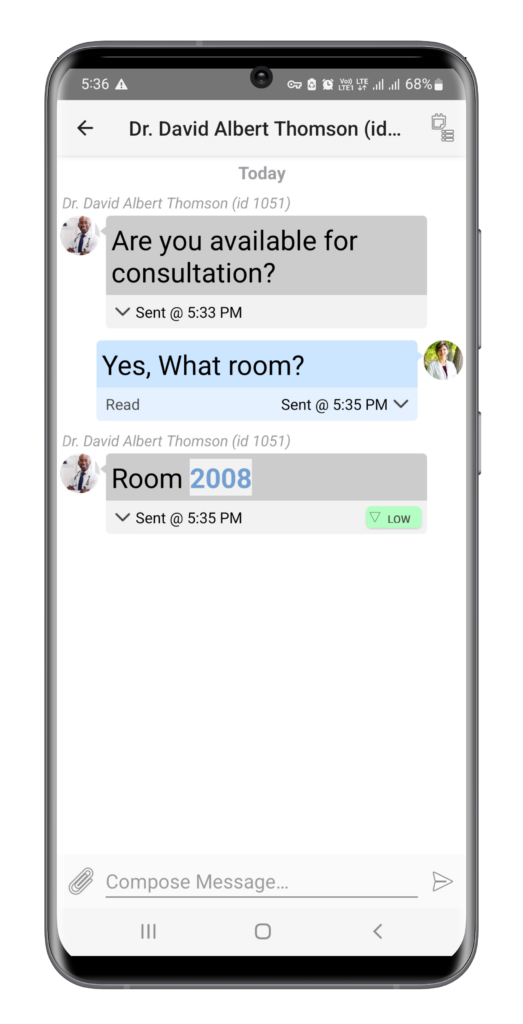 Spok Mobile® enables hospitals and healthcare organizations to simplify communications and help improve patient care. Providers can use their own devices with an app that is HIPAA-compliant. Spok Mobile improves the efficiency and quality of communication among your physicians, nurses, and staff, and helps set up your hospital to deliver safer, better care. Spok Mobile allows key hospital staff members to access private health information (PHI) and conduct consultations from their personal mobile device while meeting HIPAA secure messaging requirements. It goes far beyond simple secure texting with its ability to integrate with directory information, clinical monitoring systems, and on-call schedules, enabling staff to streamline workflows to deliver improved patient care.
Improve clinical workflows with secure messaging
Spok Mobile simplifies communications by supporting a variety of devices for your hospital's secure, critical communications: code alerts, patient updates, consult requests, and more.
With Spok Mobile, you can access your hospital's full directory of accurate contact information; send secure text messages, images, and videos to smartphones and other devices; and ensure critical communications are logged—all with HIPAA compliance, traceability, and reliability in mind.
How will a secure messaging app help my organization?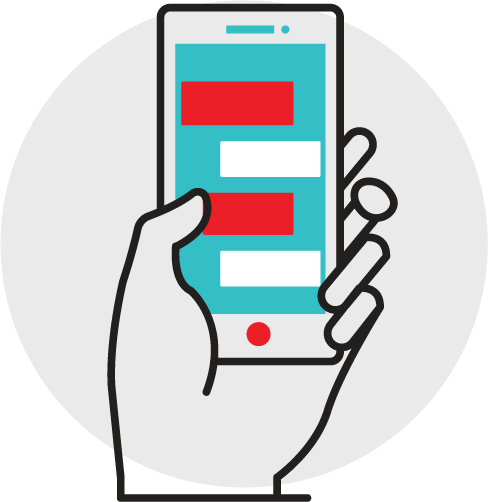 Safeguards electronic protected health information (ePHI)
Communicates securely with any type of mobile device in your organization's directory—perfect for healthcare BYOD (Bring Your Own Device)
Integrates with multiple mobile device management (MDM) solutions
Escalates messages based on priorities you establish
Enables users to send notifications directly to providers' mobile devices as an alarm management option
Ensures information is readily available for auditing purposes
Ready to learn more?
We understand every organization is unique and we're here to help determine what solutions will best meet your health system's needs.
Your platform solution
for clinical communications
Explore Spok Care Connect®:
Spok Care Connect overview
Improve workflows across your organization, from the contact center to the patient's bedside. Include everyone on your care teams, from doctors and nurses to housekeeping and transport staff. 
Secure messaging
Enable seamless communication with care teams across your health system
Enterprise directory 
Reduce errors and wasted time with one centralized source of accurate contact data for all roles across the health system
On-call scheduling 
Provide accurate and up-to-date scheduling information at your fingertips
Clinical care 
Connect clinical teams with the people and information they need when and where it matters most
Contact center
Improve caller service through best-in-class contact center solutions
Paging
Manage your paging strategy with the nation's largest paging network