Blog
5 reasons to upgrade your hospital pagers
There's a lot of talk today about pager replacement. But did you know that even with the popularity of smartphones and other devices, nearly 80 percent of hospitals still rely on pagers for critical communication.
Pagers continue to be a trusted communication tool for keeping care teams connected in hospitals and health systems. From physicians and nurses who need to know when a patient's life may be on the line to transport and environmental services personnel awaiting notice of their next assignment, it's hard to beat the convenience and reliability of a pager. Best of all, the latest generation of pagers, including the Spok GenA™ alphanumeric pager, incorporates advanced message encryption to support secure communications.
Here are five reasons to add or keep pagers as part of your communication infrastructure, and why you should consider replacing your pagers with the latest paging technology.
1. Encrypted messages for HIPAA-compliant paging
Encrypted paging is growing in popularity, and there are only a few options on the market today. The GenA pager was designed to keep care teams connected while securing communications in a HIPAA-compliant manner. This means all clinicians and support staff can exchange protected health information (PHI) without worrying about it being compromised.
2. Role-appropriate messaging support
Not everyone needs — or wants — a smartphone to do their job. A key component of keeping large care teams in sync is ensuring everyone receives messages on the devices most appropriate to their roles, whether that's a smartphone, Wi-Fi phone, pager, or desktop computer. When using a unified communication platform like Spok Care Connect®, you can reach all relevant personnel with a single message, regardless of the devices they carry, including pagers.
3. Easier device identification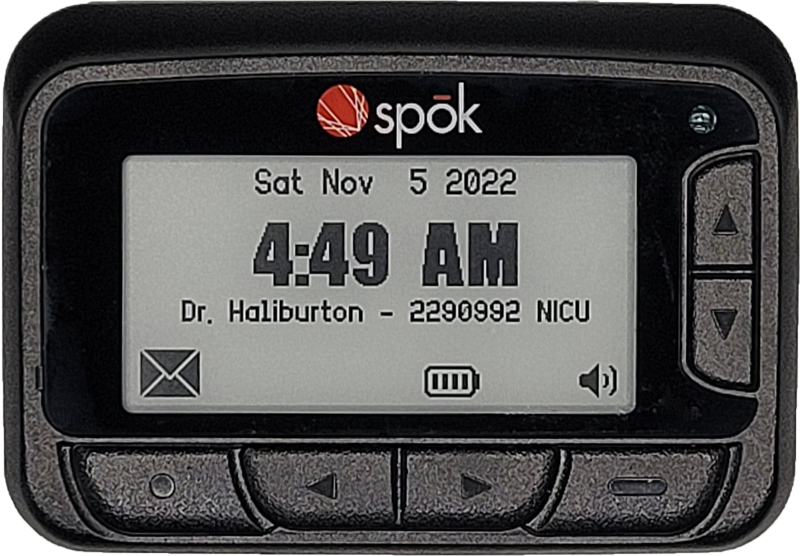 Let's face it, pagers can all look the same, and name labels on the back can wear out or fall off. The GenA solves the challenge of finding a misplaced pager's owner by displaying a 29-character screen name on the time screen. The screen name can be a user's name, the pager number, and/or the department name. This makes it easy to tell GenA pagers apart even if they're turned off or have their AA battery removed.
4. Manage group messages with ease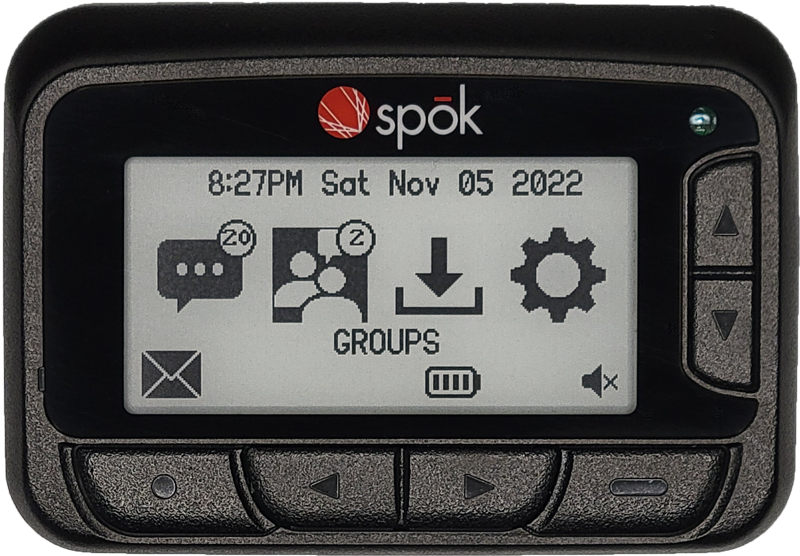 This traditional design can work for some users, but it has its downsides. First, with only 19 or 20 inbox message slots for receiving both personal and group messages, high-volume users run the risk of messages being automatically deleted before they can be read. Second, differentiating group and personal pages can only be done by viewing the source indicator at the very bottom of each message. Third, with a single inbox containing a mix of personal and group pages, the user cannot personalize alerts to distinguish between the two.
5. Simplify administration with remote programming
Wouldn't it be nice to manage group addresses on a pager while the user is carrying it? Although many pagers can be programmed remotely, this feature isn't always available to customers. The GenA pager makes this possible.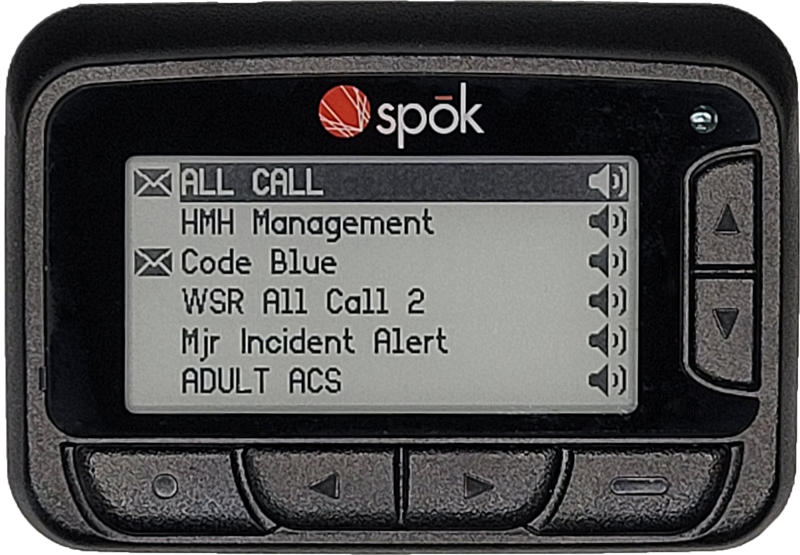 With the GenA, remote, over-the-air programming is offered through the Spok MyAccount pager management portal. Using the portal, a pager administrator can easily update the screen name and manage, add, and remove pager group addresses. Physical access to the device is no longer needed for these simple programming changes. The device just needs to be on and in range of service coverage.
Secure mobile messaging with the Spok GenA pager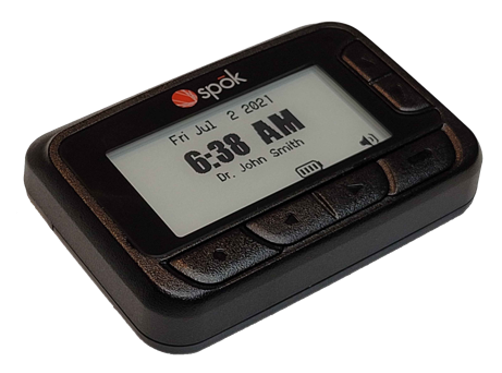 Pagers remain popular in hospitals and health systems due to the reliability of paging networks. The Spok GenA pager is upping the ante for flexible, reliable, encrypted messaging. Introduced in early 2022, it boasts a large, easy-read ePaper screen, four text sizes, a modern intuitive user interface and message encryption.
If you're interested in taking advantage of these and other features, please contact your Spok sales representative. You can also learn more about the role of paging in healthcare today in our blog.
Join the Spok blog and stay informed on the latest updates in clinical communications.