Blog
Burnout in healthcare: A report for today's leaders [2021 report]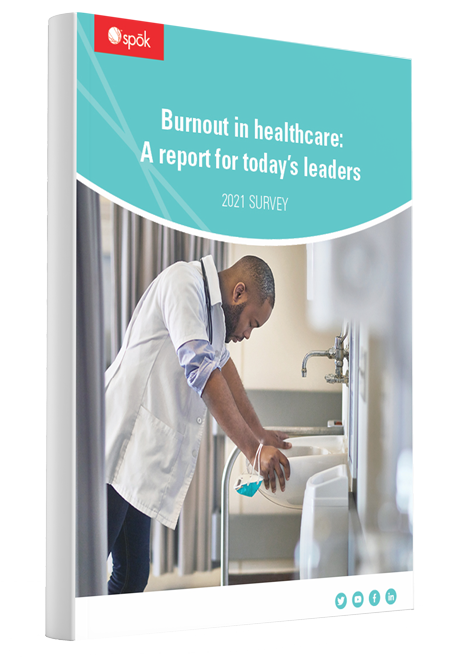 In April 2019, Spok conducted its first survey on clinician burnout. But as we all know, the situation has become far more pressing in the years since due to the pandemic. In July 2021, we revisited this topic by adding several burnout-related questions to our annual State of Healthcare Communications Survey. We've used the responses from that survey to dive deep into the implications of burnout to help you better understand the impact of the pandemic on your staff, and ultimately, on patient care.
Burnout in healthcare survey results at-a-glance:
1. Burnout is a public health crisis
More than 80% of respondents (including 100% of clinical executives) agree that the risk of clinician burnout is a public health crisis today.
2. Burnout extends beyond physicians and nurses
Approximately 96% of clinicians have experienced burnout, as have 100% of clinical executives and 86% of contact center staff.
3. Technology plays a role in dissatisfaction
Burdensome or increased workload not related to direct patient care and poor integration into clinical workflows were the most common clinical technology contributors to alarm fatigue or clinician burnout.
4. Recommended strategies to help address burnout
Respondents weighed in on remedies, with improving workflow efficiency and data exchange taking the top spots for recommended solutions.