Blog
[2021 report] The state of healthcare communications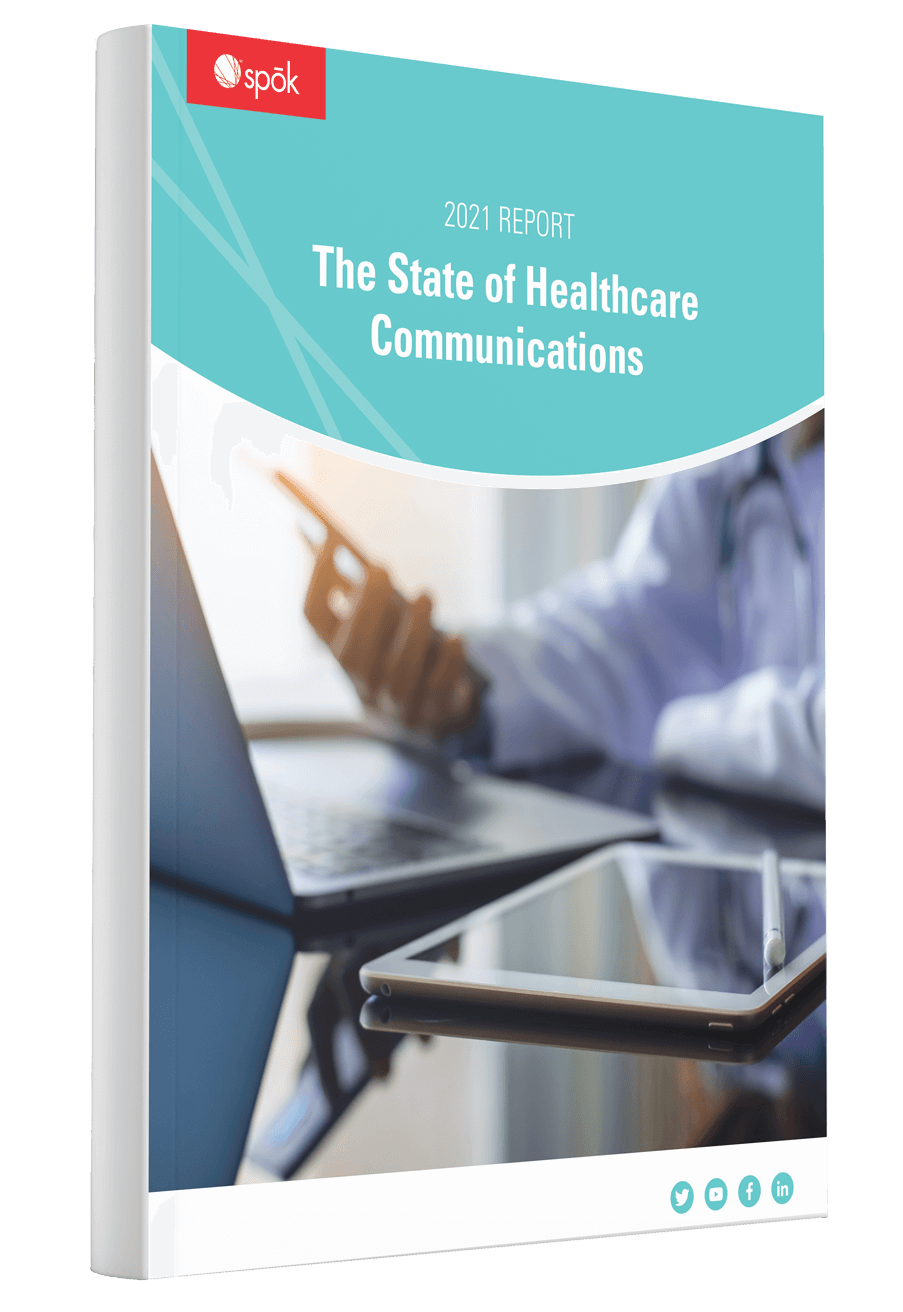 Spok has surveyed healthcare professionals each year since 2011 to assess how clinical communication is handled in their organizations, as well as the trends, challenges, and predictions shaping this critical capability. The 2021 survey indicates a milestone in understanding healthcare communication due not only to the long-term trends it reveals, but also because of the COVID-19 related changes that have emerged.
Read trends and data from healthcare professionals on:
1. Current communication devices and challenges
Since 2011, we've asked survey respondents about the types of communication devices their organization supports. This report provides a unique look at how communication devices and technology have changed in healthcare in the past ten years.
2. The impact of COVID-19 on clinical communications
Much has been written about the impact of the COVID-19 pandemic. Its role in reshaping virtually every aspect of healthcare delivery continues to come into focus. Physicians, nurses, and other care team members have needed to modify existing workflows, and administrators have had to adjust policies and procedures. How has the response to COVID-19 impacted healthcare communications?
3. Clinician burnout and the role of communication
Even before the arrival of COVID-19, burnout levels had become a top concern for many in healthcare. From physicians and nurses to administrators and IT staff, burnout is widespread among healthcare professionals. Those surveyed weighed in on the best ways to mitigate burnout going forward.
4. The future of healthcare communication
With nearly 18 months of pandemic-related learnings now under their belts, the healthcare professionals surveyed have a clearer picture of what they expect to see in the future as far as communication technology. Read the report for an inside look at their predictions.