Blog
[2022 report] The state of healthcare communications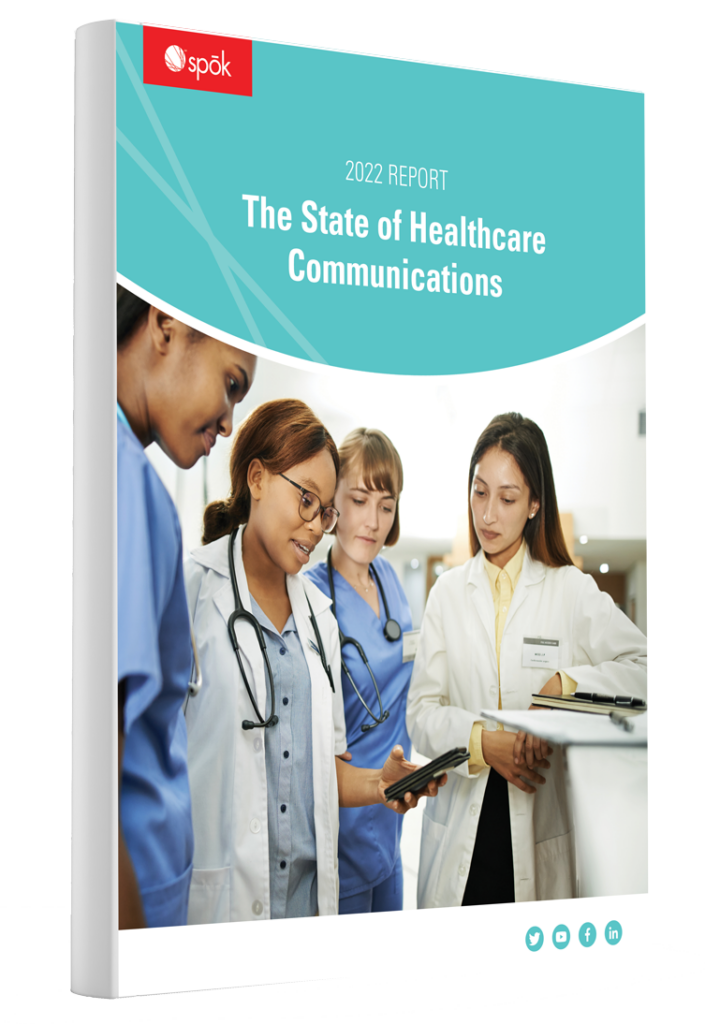 Spok has surveyed healthcare professionals each year since 2011 to assess how clinical communication is handled in their organizations, as well as the trends, challenges, and predictions shaping this critical capability. The 2022 survey indicates three major takeaways which yield valuable information that can help the healthcare industry tackle its biggest communication challenges and guide planning efforts in the coming months and years.
Read the report to find out more about what healthcare professionals think about:
1. The need for an enterprise-wide strategy to help advance hospital communications
A siloed, varying departmental approach to clinical communications is no longer viable in today's complex healthcare environment. Although budget constraints frequently present an obstacle to advancing technology, the survey shows that healthcare professionals see the lack of enterprise-wide solutions as a primary barrier to improvement.
2. Current communication devices and challenges
Much has been written about the impact of the COVID-19 pandemic. Its role in reshaping virtually every aspect of healthcare Since 2011, we've asked survey respondents about the types of communication devices their organizations support. This report provides a unique look at how communication devices and technology have changed in healthcare since 2011.
3. Clinician burnout and the role of communication
Even before the arrival of COVID-19, burnout levels had become a top concern for many in healthcare. From physicians and nurses to administrators and IT staff, burnout is widespread among healthcare professionals. Those surveyed weighed in on the best ways to mitigate burnout going forward.
4. The impact of COVID-19 on clinical communications
With nearly 18 months of pandemic-related learnings now under their belts, the healthcare professionals surveyed have a As COVID-19 evolves from a pandemic to an endemic condition, our survey indicates that its effects still reverberate throughout the industry. It will likely be years before we fully understand the consequences of the pandemic, but it's clear that it has contributed to concerns about PHI and staff burnout.
5. The future of healthcare communication
The prevalence of COVID-19 vaccines, coupled with the high infection rates over the past 24 months, has begun to reduce the burden on hospitals treating COVID-19 patients. With that has come a return to pre-pandemic levels of financial investment in clinical communication and other technology. Improving communications across the care team is the No. 1 reason respondents cited for instituting new technology. Read the report for more insights.
Join the Spok blog and stay informed on the latest updates in clinical communications.