Blog
5 Ways to Think Beyond the Switchboard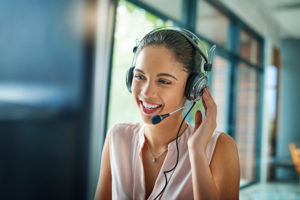 Are you underutilizing one of your most valuable resources? If you're like many hospitals, you've invested in a significant infrastructure that could be doing much more for your patients, staff, and bottom line.
Intrigued? It's your hospital contact center. Depending on the organization, the contact center is known by a variety of names—switchboard, operator services, customer service, call center—but no matter what you call it, it's time to start thinking more strategically about how this critical area can add value to your operations.
Contact center staff do so much more than field calls in today's modern hospital. Healthcare contact centers have evolved from siloed call centers simply responsible for answering and transferring calls to multi-functional communications hubs that touch virtually every area of the hospital.
With the right technology that integrates with your hospital enterprise directory, you have the power to bring together many critical communication functions to improve patient access, support care team collaboration, influence patient satisfaction, and much more.
Here are five areas that hospitals are incorporating into their contact center to ensure that they continue to evolve as agents of change for their organizations:
1. Visitor information desks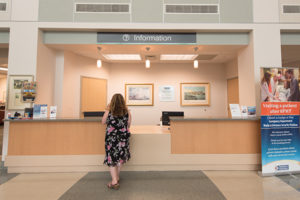 Wouldn't it be nice to have "one call for help" for both inside and outside inquiries? Your hospital's visitor information desk is probably the most likely candidate for your contact center technology. With very little training, staff can easily add the tasks of providing information about general hospital services, directions, patient locations, and more.
2. Outpatient scheduling
Typical tasks include scheduling visits and procedures, as well as confirming that insurance is pre-approved. With helpful technology, the process can be intuitive and easily taken on by contact center staff. If you're a health system with multiple clinics (with perhaps more being added every year) consolidating the scheduling function makes sense.
3. Transfer / bed tracking center
Any busy hospital knows that this is a critically important role. For bed tracking, staff must be able to match available beds with patients and get them transported to the correct location within the hospital.
For referrals from outside the hospital, contact center agents can generate the required physician-to-physician consult (to discuss the condition of the patient prior to acceptance). The agents then facilitate the transfer by gathering medical information and coordinating with the target location staff to make sure the transfer is accepted.
These tasks require a central repository for on-call schedules as well as up-to-date tracking technology. The payoff in patient satisfaction (who wants to wait around for a bed?) and cost efficiency can be significant.
4. Services response center
Add tasks to the contact center to help your organization monitor operations and ensure compliance with health, safety, Joint Commission, Occupational Safety and Health Administration (OSHA), and industry regulatory agencies. Think about making the centralized function include environmental services and plant operations requests as well.
5. Food and nutrition call center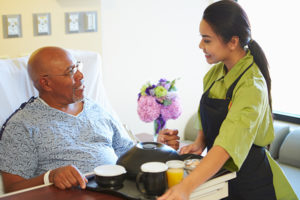 At minimum, your contact center staff can coordinate requests for patient, family and visitor meals, ensure all meals are checked for accuracy and quality and then delivered in a timely manner to patients/visitors.
Some hospitals are going beyond these tasks and renaming this function their concierge service. Go beyond meals to helping coordinate car/taxi and other "hotel" services. It's a great way to distinguish yourself with your patients and their families. And—you get more use out of your contact center.
Don't stop with these five ideas. I've worked with other healthcare systems who've added these tasks to a centralized contact center:
Appointment services
IT help desk
Inpatient psychiatric center
Nurse triage
Patient financial services (billing, collections, payment, insurance claims, etc.)
Patient follow-up services
Remember, with your current call center, you already have the infrastructure in place. Expanding its function can help you leverage your existing investment, scale quickly, streamline training, and predict operational costs more easily and readily. By offering these enhanced services to patients, you can also differentiate yourself in your market.