Blog
Nurses Week 2020: Perspectives from two nurses
Nurses and midwives play a vital role across the healthcare continuum. These clinicians devote their lives to caring for mothers and children, providing lifesaving immunizations and health advice, looking after the elderly, and meeting everyday essential health needs.
Now during these challenging times, nurses have taken on an expanded role of facilitating communication between patients who are in isolation and their loved ones. For some COVID-19 patients a nurse is the only one who can be by their side at the end of their life.
The World Health Assembly, the governing body of the World Health Organization (WHO), has designated 2020 the Year of the Nurse and the Midwife.
A special time to recognize nurses as they battle the front lines of COVID-19
As we look to nurses week in the time of a global pandemic, we talked to two nurses about their profession and the ways it has potentially changed during the COVID-19 response. This is what they shared with us.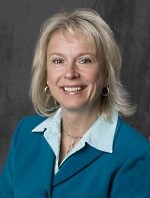 Beth Houlahan, RN, DNP, CENP, FAAN, former senior vice president, chief nursing executive for UW Health
It is a privilege to be in the nursing profession. For the past 18 years, nurses have been at the top of Gallup's annual survey for the most trusted profession. They have earned that distinction by the therapeutic relationships they establish with their patients. In the hospital setting, nurses are caring for patients 24/7. The care nurses provide transcends administering to a disease or procedure. Their therapies embody the whole person, recognizing the importance of the interplay between the mind, body, and spirit on healing.
I could not be more grateful for nurses around the world and their altruism to care for humans in their most vulnerable state. But also, please remember the importance of self-care and compassion. Sometimes we don't always practice the same healthful teachings we share with our patients. Now more than ever we need to care for ourselves.
Nurses across the world, please know what a difference and positive impact you are making in the lives of so many. Your technical skills, your understanding of the science behind this ravaging virus, and your compassionate care serve as the foundation for the gratitude you are receiving from patients, families, and colleagues. Every day we read about the staggering number of people infected with the virus and the number of deaths locally and globally. But I know you continue to see each person in your care as an individual, not a number, through your thoughtful care. You continue to serve as amazing role models for servant leadership, one patient at a time.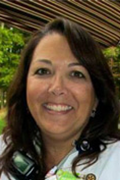 Stacy White, MSN, RN, CMSRN, senior nurse manager at VCU Health
I've never been prouder to be a registered nurse or a member of this profession than I have during these past few months, and I join hands with all my colleagues across the nation, shouting a HUGE thank you for everything this profession does for our communities.
When I share that I'm an RN, more than ever, people are so thankful that RNs are dedicated to being an extension of their family, especially when families are unable to be at the bedside. Our teams at VCU Health have ensured that no patient ever feels alone, have provided moments of levity and fun in the darkest of times, and have made it their mission that they are the beacons of light for healing. Small tokens of gratitude from the public such as notes on cars, chalk writings on parking decks, and the outpouring of masks, donated food, and professional services along with reminders to take care of ourselves outside of work has meant the world to a very busy team.  I could not think of a better team to care for our community, and most importantly, would trust them implicitly to care for my loved ones.
It's so important to remember that we each handle stress and grief differently during chaotic times, and it's vital to take the time to reflect, honor, and acknowledge your feelings.  At VCU Health, we have two sayings: "COVID-19 is not a sprint—it's a marathon." To complete the marathon, you have to feed your body, mind, and soul. Failure to do these things impacts you finishing the race successfully. Nursing must reflect and consider what the "new normal" looks like moving forward, celebrating the successes of the pandemic, while at the same time, grieving the many losses experienced along the way. The last saying for our health system that has propelled nursing forward during COVID-19 was shared by one of our epidemiology colleagues: We will overcome this with "grit and grace." I truly believe in this statement, and have witnessed amazing feats of courage, strength, resiliency, and "can-do" attitudes, despite the roadblocks that have traversed our paths.
A thank you to all nurses
During these unprecedented times, all of us at Spok are deeply grateful to the nurses who are going above and beyond to help keep our communities safe. Please know that your service is valued, and we look forward to continuing to recognize and thank you throughout 2020, the Year of the Nurse and the Midwife, and beyond.