Blog
Enabling Better Care With Workflow Technology | Blog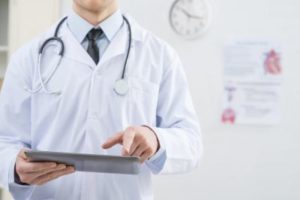 Caregivers are faced with new challenges every day as the worlds of medicine and technology collide. The use of technology in healthcare environments can help to connect physicians, nurses, and clinical staff; streamline their workflows; automate routine tasks; and ultimately, improve clinical outcomes.
However, all too often, technology can also introduce complexity, confusion, delays in care, and risks to patient safety and care. The outcomes produced by the use of technology depend on how that technology is designed, implemented, and used.
To create the best patient outcomes, technology partners need to focus on how the technology interacts with the caregivers who use it, as well as with other technologies and systems in the environment. They need to design and build solutions that facilitate care team collaboration through integration and interoperability. It's all about enabling workflows that produce desired patient outcomes.
Below are five workflows, all used today by healthcare organizations that rely on Spok. They illustrate how technology can enable caregivers to achieve positive outcomes in patient care.
1. Admit and Discharge Consults
Streamline the communication process between caregivers and reduce bed turn-around times by referencing scheduling data to send a consult request to the admitting hospitalist, then sending an acknowledgment back to the electronic health record (EHR).

2. Critical Codes
Improve the delivery times of critical codes (Code Blue, Code STEMI, etc.) and increase patient safety by automating the process of notifying code teams. When a patient is in distress, a caregiver pushes the code button in the patient's room. That quickly alerts and assembles the code team. Alternatively, this process could be initiated when a patient medical device measures a critical alarm value.

3. Medication Orders
Improve response times for medication orders by referencing scheduling data to send an order to a patient's nurse, then sending an acknowledgment back to the EHR.

4. Nurse Call Requests
Reduce alarm fatigue for nurses and enable them to quickly respond to patient needs by automating nurse call alerts. When a patient presses the nurse call button at the bedside, the notification is delivered securely with relevant context to the nurse's smartphone or Wi-Fi phone. With just a few taps, the nurse can be connected to the patient and follow up on his or her needs.

5. Critical Lab Findings
Improve response times to critical test result communication by automatically sending secure alerts with clinical context to caregivers when critical values are measured and recorded in the lab information system.

Each of these workflows can help improve clinical outcomes in different ways, leading to improved patient satisfaction, better patient care and safety, and increased quality of care. These things can help hospitals improve HCAHPS scores, core measures, nursing-sensitive indicators, and other quality measures.
Streamlined workflows, accomplished by connecting technology systems and caregivers, lead to more efficient and effective care coordination. It's important to implement tools that can facilitate connections between caregivers and the systems they rely on for information, such as nurse call systems, EHR systems, lab and radiology information systems, and patient monitoring equipment. By connecting care providers to this information, and to one another, technology can be what it is supposed to be in healthcare: a quicker, smoother path to better patient care.