Blog
The Three C's of the Right Secure Text Messaging Solution
Recent research from KLAS shows that 60 percent of hospitals plan to go live with secure text messaging within the next year. So, what are secure messaging solutions, and why are so many hospitals planning to allocate budget and resources to implement and support them?
In a nutshell, secure text messaging solutions for healthcare provide traceable two-way communication channels that allow people and clinical systems to send secure messages to physicians and nurses. So many healthcare organizations are choosing to invest in these solutions because of the business benefits—compliance, communication, and clinical systems integration—or what I call the "three C's" of secure messaging.
COMPLIANCE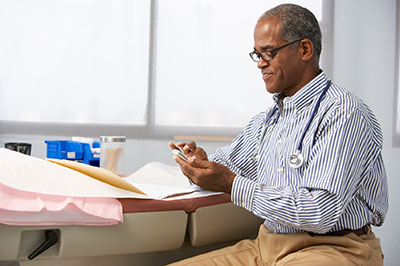 HIPAA, The Joint Commission, and Meaningful Use have become the primary business drivers for secure messaging, as they create regulatory and compliance standards for the healthcare industry. Healthcare organizations have long since been plagued with managing the risk of users sending messages via unsecure channels, such as SMS. As protected health information (PHI) is sent over these unsecured channels, sensitive patient data may be exposed to potential thieves and threats. It is important to leverage encryption and other features of secure messaging solutions to encourage regulatory compliance, not just to enable an organization to play by the rules but also to protect each patient's privacy and to be good stewards of the community. Secure messaging is not just a regulatory requirement —it's also the right thing to do. Here are some things that secure messaging systems do to help ensure patient data is kept private:
Message encryption in transit
Message content not presented in front of screen lock
Messaging inbox access codes
Remote message wipe
Closed-loop message traceability
COMMUNICATION
Along with the lack of security, many legacy and consumer messaging systems present challenges that have contributed to a significant number of communication failures within healthcare environments. In fact, The Joint Commission reports that 70 percent of sentinel events can be attributed to communication failures, which highlights how important it is for healthcare organizations to invest in better communication systems. Secure messaging solutions essentially take effective communication workflows from consumer messaging applications and apply them to an enterprise infrastructure. Here are a few ways that communication is significantly improved with secure messaging:
Access to enterprise directories for messaging
Non-ambiguous messaging (users can see who is sending them messages)
Priority messages are delivered with unique tones and alerts, to provide context
Enterprise status, message forwarding, and escalation help ensure that the appropriate person is reached at the right time
Offers both synchronous and asynchronous communication
CLINICAL SYSTEMS INTEGRATION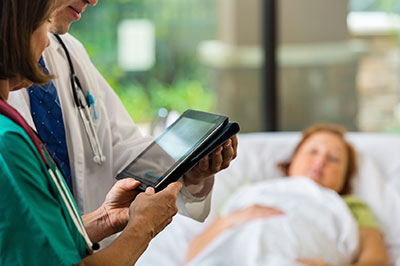 Another aspect of communication in healthcare pertains to how clinical systems communicate with physicians and nurses. Care providers receive alerts and alarms from a myriad of different clinical systems, often getting inundated with so many that it can be difficult to respond appropriately. Many secure messaging solutions integrate with these systems to bring all messages and alerts into one place and present them in an easily consumable format. This makes it easier for care providers to interpret prioritization and respond to each message appropriately. Here are some clinical system integrations that strategic secure messaging solutions integrate with:
When you begin to write your business case for secure messaging, consider focusing on these three C's as your drivers. These capabilities can all be mapped directly to business needs, such as improved care coordination, reduced response times, faster care transitions and discharge times, and increased patient satisfaction. We hope to work with you soon to show you what this looks like in your environment—drop me a note, or leave us a comment on Facebookor LinkedIn to get the conversation started.
Topic: Secure Messaging