Meet our Board of Directors members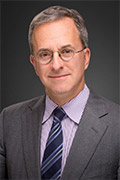 Royce Yudkoff, Professor of Management Practice, Harvard Business School
Royce Yudkoff became a director and the Chair of the Spok Board in November 2004. He is also a member of the Compensation Committee and Nominating and Governance Committee. Prior to the merger of Metrocall and Arch Wireless, Inc. in November 2004, Yudkoff had been a director of Metrocall since April 1997, and had served as the Chair of its Board since February 2003. In 1989, Yudkoff co-founded ABRY Partners, LLC, a private equity investment firm, which focuses on the media, communications, and business services sectors. Yudkoff currently serves on the Board of ABRY Partners, LLC, Stafford Insurance Company, and America's Kitchen, Inc. Yudkoff served on the Board of Muzak Holdings, LLC from 2002 to 2009, Talent Partners from 2000 to 2014, Media Ocean, LLC from 2014 to 2015, and Nexstar Broadcasting Group, Inc. from 1996 to 2014. Additionally, Yudkoff is a Professor of Management Practice at Harvard Business School.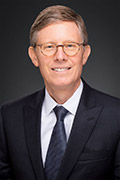 Blair Butterfield, Chairman, Wind River Advisory Group
Blair Butterfield became a director of Spok in July 2013. He is the Chairman of the Compensation Committee and a member of the Cybersecurity Committee. Prior to 2016, Butterfield was the President of Vital Health Software, North America, which offers the industry's leading cloud-based eHealth application development platform with solutions for collaborative care, as well as the Office of the National Coordinator certified electronic health records for specialty practices. Butterfield is a senior health information technology ("IT") executive and eHealth expert with thirty years of global experience in new market and business development, general management, government initiatives, sales management, and strategic marketing. He is also the Chairman of Wind River Advisory Group, LLC, a strategic consulting firm in health IT and eHealth and serves as a member of the Health Executive Network for LEK Consulting, a global consulting firm. He has also served as Vice President, International Development for eHealth at GE Healthcare from 2006 to 2011. Previously, Butterfield served on the Board of California Institute of Computer Assisted Surgery (CICAS) from 2011 to 2013, All Clear Diagnostics, LLC from 2012 to 2014, the eHealth Initiative and Foundation from 2008 to 2010, and the VistA Software Alliance from 2006 to 2008.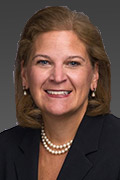 Bobbie Byrne, MD, Chief Information Officer, Advocate Aurora Health
Bobbie Byrne, MD, became a director of Spok in January 2020. She is a member of the Compensation Committee, and of the Nominating and Governance Committee. Dr. Byrne has served as Chief Information Officer at Advocate Aurora Health since 2017 and is responsible for all information technology applications, information security, infrastructure, clinical informatics, data warehousing, and business intelligence across the entire healthcare system. In 2017 she served as CMO at Edward-Elmhurst Health where she was responsible for quality and safety, clinical research, information technology, and patient experience and prior to that she was the CIO from 2009 to 2017 where she oversaw the Epic and Lawson implementations. Dr. Byrne was the Clinical Director at the Certification Commission for Healthcare Information Technology in 2009 and served as the SVP, Clinical Solutions for Eclipsys, Inc. (now Allscripts, Inc.) from 2005 to 2009.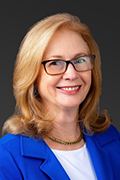 Christine M. Cournoyer
Christine M. Cournoyer became a director of Spok in March 2020 and was elected Chair of the Board in July 2022. She also serves as Chair of the Nominating and Governance Committee and as a member of the Audit Committee. Cournoyer currently serves as a strategic advisor to digital health companies and as a board member of CareDx, Inc., a leading precision medicine company providing solutions for transplant patients, since 2019. She served as CEO and Chairperson of N-of-One, Inc. from 2012 to 2019 until it was acquired by QIAGEN N.V., for whom she served as a strategic advisor for the remainder of 2019. In her time as CEO of N-of-One, Inc. Cournoyer led the transformation from a patient concierge business to a leading molecular decision support company selling to large health providers and leading molecular diagnostic commercial labs. She, along with the efforts of her team, created a HIPAA compliant platform running in the cloud that scaled to interpret hundreds of thousands of molecular diagnostics tests. From 2010 to 2011 Cournoyer served as the VP of Clinical Analytics for United-Health Group/Optum where she was responsible for clinical solutions and defining the clinical support strategy. Between 2006 and 2010 she was the President and COO for Picis, a global leader in healthcare IT. Cournoyer also served as a board member of Emerson Hospital from 2012 to 2018, BJ's Wholesale Club from 2008 to 2011, Stride Rite from 2001 to 2007, and GTech from 2003 to 2006. Prior positions include Managing Director, Database Division, of Harte Hanks, and VP of Global Business Transformation and CIO of the IBM Software Group.
Cournoyer has over 30 years of management experience in the Software and Healthcare IT industry and has extensive public and private board experience, having served on the Board of Directors for three public companies: Stride Rite, GTECH, and BJ's Wholesale Club. Cournoyer served as the Chair of the Board of Directors for N-of-One, a privately held venture backed company in molecular/genomics decision support. She is presently serving on the board of CareDx, a leader in the field of transplants. Cournoyer has experience serving on the Finance, Audit, and Compensation Committees, and has chaired a Technology Committee for two of the boards. Cournoyer has also served on a nonprofit board as a member of the Emerson Hospital Board of Trustees. She holds a B.S. degree in Business Administration from the University of Massachusetts, an M.A. in Economics from Northeastern University, and is a graduate of the MIT Executive Education Program.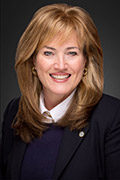 Stacia A. Hylton, Principal, LS Advisory
Stacia A. Hylton became a director of Spok in 2015. Hylton is Chair of the Cybersecurity Committee and a member of the Audit Committee. Hylton currently serves as a Principal for LS Advisory, a South Carolina-based business solutions advisory consultancy. She is also Chair of the Audit Committee and Board of Director for Trust Stamp, an AI powered identity authenticator solutions company listed on Euronext. She also serves on the Board of Directors for LexisNexis Special Services Inc., an information and data analytics solutions company, and Core-Civic, Inc., a publicly traded real estate solutions and corrections and residential reentry centers provider. In 2016, Hylton served as Senior Vice President for Cyber Security at MTM Technologies, Inc., a leading national provider of innovative IT solutions and services. In 2010, Hylton was nominated by the President of the United States and confirmed by the United States Senate as Director of the United States Marshals Service ("USMS"), a federal law enforcement agency. The USMS employs over 12,000 employees, task force officers, and contractors with a budget in excess of $4.9 billion. Hylton retired as Director of USMS in 2015. In 2010, she was President of Hylton Kirk & Associates, a private consulting firm located in the Commonwealth of Virginia. From 2004 to 2010 Hylton served as the Federal Detention Trustee in the United States Department of Justice. From 1980 through 2004 she served in progressively responsible positions within USMS.
Hylton has extensive operational, executive management experience that includes security, alarm monitoring/call center technology, multi-year fiscal planning and execution, contracting, cyber security data-analytics, and corporate strategy. Hylton provides unique insight, which assists the Company in developing and growing key market segments for our healthcare communication solutions.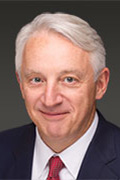 Vincent Kelly, President and CEO of Spok Holdings, Inc. formerly USA Mobility, Inc.
Vince Kelly has been a leader in the communications industry for more than 35 years with extensive experience in strategic planning, mergers and acquisitions, regulatory and financial matters. He became a director, president, and CEO of USA Mobility, Inc. (now Spok Holdings, Inc.) in November 2004 when the company was formed through the merger of Metrocall, Inc. and Arch Wireless, Inc. Prior to the merger, Kelly held various roles at Metrocall including serving as a member of the board of directors, chief executive officer, chief operating officer, chief financial officer, and executive vice president. In 2011, Kelly was instrumental in completing the acquisition of Amcom software, kicking off a rebrand and multi-year pivot for USA Mobility, now Spok, into an industry-leading clinical communications and collaboration solutions provider.
Kelly has served on multiple public company boards and has been a member of audit and special committees. Kelly currently serves as the president, CEO, and director for all of Spok's subsidiaries, except for GTES, LLC, an indirect wholly owned Canadian subsidiary, for which he is a director.
Kelly has a Bachelor of Science in accounting from George Mason University.  Prior to joining Metrocall in 1987, Kelly was a certified public accountant.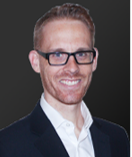 Calvin Rice, Chief Financial Officer
Calvin Rice was appointed chief financial officer in August 2022. Rice served as chief accounting officer of Spok since March 2020 and controller since October 2018. Prior to his role as chief accounting officer and controller, he was senior manager of revenue from March 2014 through December 2015 and then as director of technical accounting and SEC reporting from January 2016 through October 2018.

Prior to joining Spok, Rice served as a senior consultant with SC&H Group Inc., where he worked with several software and technology companies focusing on internal audit and SOX compliance. He began his career as an accountant with Moodlerooms, Inc. Rice holds a Bachelor of Science in accounting from Towson University and is a licensed certified public accountant and certified internal auditor.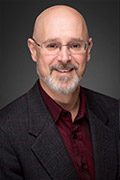 Matthew Oristano, CEO, Reaction Biology Corporation
Matthew Oristano became a director of Spok in November 2004 and is Chair of the Audit Committee. Prior to the merger of Metrocall and Arch Wireless, Inc., Oristano had been a director of Arch Wireless since 2002. Oristano has been the President, CEO and member of the Board of Alda Inc., an investment management company, since 1995. He has served as chair of the Board, President and CEO of Reaction Biology Corporation, a contract biomedical research firm, since March 2004. He was the Vice President, Treasurer, and member of the Board of The Oristano Foundation from 1995 to November 2012.
Oristano understands our operations, strategies, financial outlook and ongoing challenges. In addition, Oristano has experience as CEO of a public telecommunications company. For his current company, Oristano has supervised the creation of proprietary software for laboratory R&D management and customer data delivery. As a CEO of both public and private firms, Oristano has directly supervised CFOs and auditors in the annual audit process. Oristano is also considered an audit committee financial expert.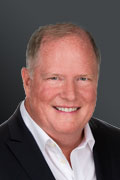 Brett Shockley, CEO and Chairman of Journey AI, Inc.
Brett Shockley became a director of Spok in June 2020. He is a member of the Nominating and Governance Committee, the Compensation Committee, and the Audit Committee. Shockley currently serves as the Chief Executive Officer and Chairman of Journey AI, Inc., a private software company that provides a trusted identity platform delivering security, privacy, and frictionless customer experience solutions to the contact center industry, since he co-founded the company in May 2016. He has also served on the Board of Directors of eGain Corporation ("eGain"), a software service provider, since January 2015 and has served as eGain's Lead Independent Director since September 2017. From 2008 to 2014, Shockley held various positions at Avaya Holdings Corp., a technology company specializing in business communications, most recently serving as a Senior Vice President of Corporate Strategy, Corporate Development and Chief Technology Officer from May 2013 to December 2014. Prior to that, Shockley served as Chief Executive Officer, President and a Co-Founder of Spanlink Communications, Inc., a provider of contact center technologies and network infrastructure implementations, from 1988 to 2008. In addition, from 2007 to 2008, Shockley served as the Co-Founder and a director of Calabrio, Inc., a workforce optimization software company.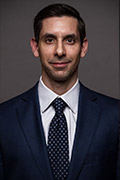 Todd Stein
Todd Stein became a director of Spok in July 2018. He is Chair of the Audit Committee. Stein is Co-Investment Manager of Dallas-based Braeside Investments, LLC, the investment manager of private investment partnerships focusing on global small and micro-cap equities. Stein's core competency is applying fundamental analysis to purchase undervalued securities. Prior to co-founding Braeside in 2004, Stein was a portfolio manager at Q Investments, L.P. During his tenure at Q Investments, L.P., Stein co-managed a merger arbitrage portfolio in addition to serving as the firm's primary analyst on its short distressed/bankrupt equities portfolio. In 2002, Stein was appointed by the U.S. Trustee of the Northern District of Illinois to serve on the official creditors' committee of United Airlines. Stein holds the Chartered Financial Analyst designation.