Streamlining your hospital's clinical communications
The Spok operator console is a key system that supports your organisation by improving the way your hospital contact centre manages critical communications. This computer-based intelligent solution for your contact centre integrates with your hospital's existing PBX and is used by the operator group to answer incoming calls. In place of answering calls on a traditional phone, an operator uses a computer with the Spok software to process all calls. The platform's computer telephony integration (CTI) and centralised directory capabilities make this functionality possible.
Give contact centre operators the tools needed to speed caller response
Successful organisations must be able to connect physicians, nurses, and other staff members quickly and accurately. Your hospital's contact centre communication system helps people connect at the right time. Operators also have to ensure that outside callers reach the right person, whether that's a clinician, patient, or someone else. Proper handling of all of these situations leads to better patient safety, greater workforce efficiency and satisfaction, and improved workflow.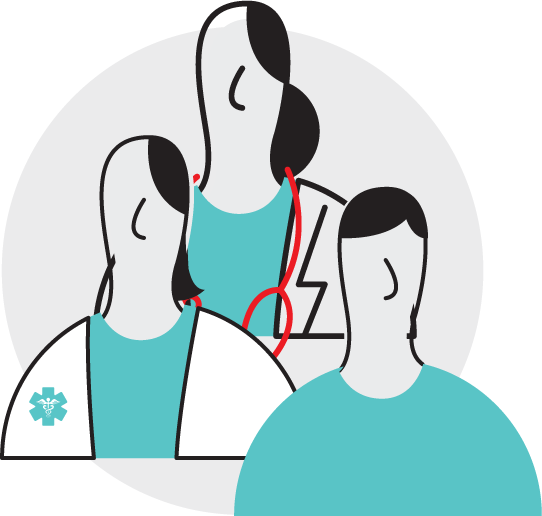 Operator console options from Spok integrate with your voice, data, and network systems with the most popular PBX and UCaaS vendors. By having all of this information tied together, operators have a simple screen to perform actions from their desktop and don't have to dig through multiple systems. These consoles can also be scaled to fit any organisation with diverse communication switching systems, data centres, messaging systems, or networks in various locations.
Spok console software serves as the bridge to disparate data systems to present all directory listings to the operator. Operators can conduct directory lookups quickly and can also carry out a wide range of critical functions such as messaging staff, transferring calls, and accessing and administering on-call rosters. Features such as fully configurable displays and pre-recorded greetings mean calls can be handled professionally and consistently, any time of day or night.
How will a critical communication platform help my contact centre?
Help operators look up people and relay critical information immediately, resulting in higher efficiency and ultimately better care
Guide operators through all the steps required to process an emergency, such as a critical code
Enable your operator group to offer after-hours or holiday phone coverage for local physician groups and practices, generating additional revenue
Process calls with greater efficiency, accuracy, and satisfaction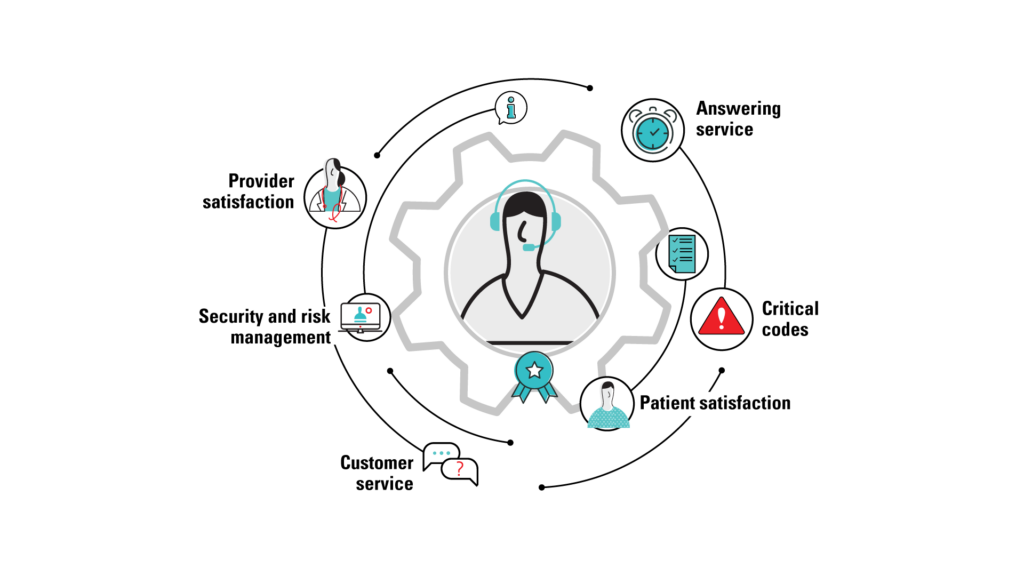 Ready to learn more?
We understand every organisation is unique and we're here to help determine what solutions will best meet your health system's needs.
Your platform solution for clinical communications
Explore Spok Care Connect®:
Spok Care Connect overview
Improve workflows across your organisation, from the contact centre to the patient's bedside. Include everyone on your care teams, from doctors and nurses to housekeeping and transport staff.
Secure messaging
Enable seamless communication with care teams across your health system
Enterprise directory
Reduce errors and wasted time with one centralised source of accurate contact data for all roles across the health system
On-call rostering
Provide accurate and up-to-date rostering information at your fingertips
Clinical care
Connect clinical teams with the people and information they need when and where it matters most
Contact centre 
Improve caller service through best-in-class contact centre solutions