History
Since 1965, Spok has been a leader in communication solutions. Read our history to learn how we got our start and to see where we are today.
2010 – today: Current years
2022: Spok announces a new strategic business plan
Spok introduces a new strategic business plan to maximize revenue and cash generation from its established lines of business: the Spok Care Connect® Suite including Spok Mobile, and wireless services. To continue pursuing the excellent track record for these business lines, Spok intends to invest in a targeted manner to continue its long-standing relationships with the nation's leading healthcare providers.
2014: The Spok Care Connect® platform
makes its debut
Spok introduces Spok Care Connect to provide enterprise critical communications in healthcare. Spok Care Connect helps hospitals confront myriad communication challenges by offering one unified technology platform that can solve multiple challenges across different areas and departments.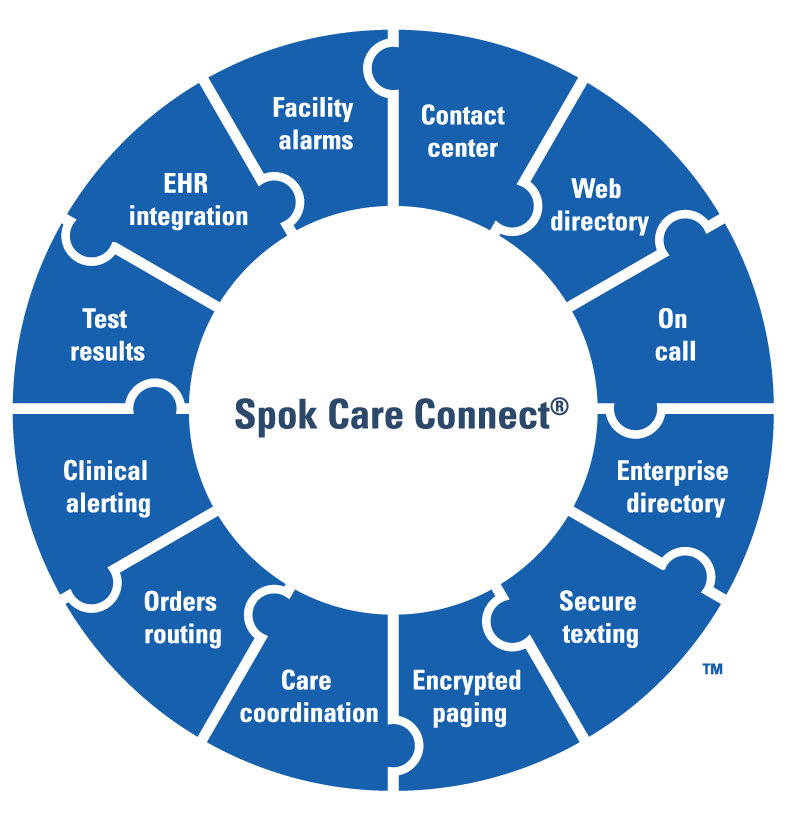 2014: Spok is born
With the integration of two companies—USA Mobility and Amcom Software—Spok is born. Why "Spok?" "It evokes an integral part of a greater whole: like the spokes of a wheel, each supporting the other and the overall network," said Vincent D. Kelly, president and chief executive officer. "It's about movement, strength, reliability, and speed—all the things needed in your critical communications." The new name reflects the company's transition from providing reliable paging services and market-leading software offerings to an expanded, integrated set of solutions that solve a host of complex challenges in a variety of industries. It represents a new, single identity as a global software leader in critical communications.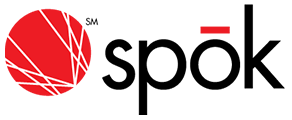 2013: The U.S. Department of Commerce recognizes Amcom Software with the "E" award
Amcom Software earns the President's "E" Award, the highest recognition a company can receive for making a significant contribution to the expansion of U.S. exports. Significant factors in consideration for the award included four years of successive export growth and a company's demonstration of an innovative international marketing plan that led to the increase in exports. The "E" Award program was established in 1961 to provide recognition to America's exporters.

2012: Amcom Software enters the critical test results market
Amcom Software acquires a critical test results management solution from IMCO Technologies of Pewaukee, Wis. The newly renamed Amcom® Critical Test Results Management solution brings together once-disparate pieces of information essential to the effective communication of test results to the clinicians who ordered them. In particular, the solution integrates the critical test results functionality from IMCO with Amcom's suite of communication workflow solutions, including smartphone messaging. The solution supports traceable, closed-loop test results information that empowers physicians to provide better care for their patients.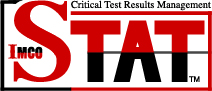 2011: USA Mobility acquires
Amcom Software
USA Mobility acquires Amcom Software, enhancing its focus on software solutions and messaging, and creating a company at the forefront of mission-critical unified communications. As a leading provider of wireless messaging and communications services, USA Mobility now incorporates software solutions that enable seamless, critical communications. The acquisition creates a powerful combination of strengths that result in one company with two strong brands and a shared mission: helping customers run critical communications reliably, efficiently, and accurately.

2000 – 2009: Acquisitions and expansions
2009: Amcom Software acquires SDC solutions to address demand for call center sophistication
Amcom Software acquires SDC Solutions to address growing demand for mission-critical communication solutions. The combined companies further strengthen Amcom's leadership position in the market for call center and emergency management software, dramatically increasing its customer base and expanding the solutions available to the growing company's customers.
2008: Amcom Software acquires Telident 9-1-1 and Commtech Wireless
Amcom Software acquires Telident 9-1-1 Solutions from Teltronics, Inc. to bolster its suite of emergency management solutions and expand its capabilities to meet the needs of a broader range of customers. The acquisition helps offer technology that provides E9-1-1 capabilities to help customers protect people by pinpointing the source of 9-1-1 calls within their facilities with greater speed and accuracy.
Amcom acquires another important company in 2008, bringing on board Commtech Wireless, a leading provider of technology that connects critical data sources, such as nurse call system alarms and patient monitors, to the right people via their preferred communication devices.

2007: Amcom Software and Xtend Communications merge to become the market leader in mission-critical communication solutions
Amcom Software and Xtend Communications merge to offer sophisticated telecommunications solutions with products and services built with the public branch exchange (PBX) at the core and designed with a wide range of personalization capabilities to meet each customer's unique needs. The combined company serves nearly 80% of the top-ranked hospitals in the country.

2004: Paging and software unite
Arch Wireless, Inc. and Metrocall Holdings, Inc. merge to create USA Mobility. The mission is to provide affordable and reliable wireless communications and software solutions throughout the United States, specifically to the healthcare, government, large enterprise, and emergency response sectors. The new company operates the largest one-way paging and advanced two-way paging networks in the U.S., and wireless network coverage is expanded to unprecedented levels. Throughout the 2000s, millions of business and government customers rely on USA Mobility services to wirelessly connect their workforces to each other and to the systems used in their daily operations.

2000: The first Amcom solution of many receives JITC certification
Amcom's Automated Directory Attendant System (ADAS) for speech recognition receives Joint Interoperability Test Command (JITC) certification and is listed under the Department of Defense's Unified Capabilities Approved Products List. This accreditation means these solutions provide the level of security and interoperability required by the U.S. Government and the U.S. Military. This is the first of many Amcom solutions to receive JITC certification.
2000: Arch Wireless acquires PageNet
Responding to consumer demand for advanced messaging services, Arch acquires PageNet, making it the largest paging company in the country with nearly 17 million subscribers. The company's prevailing mission is to provide customers with two-way messaging and universal access to preferred information sources, and the ability to communicate with everyone, anywhere, anytime, and in every direction.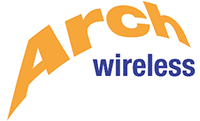 1965 – 1999: In the beginning
1986: Arch Wireless, Inc. is founded
Arch Wireless, Inc., originally Arch Communications Group, is founded to provide traditional paging products and services to New England. The company grows rapidly through several mergers and acquisitions and benefits from strong consumer demand for traditional paging services throughout the 1990s.
1984: Amcom Software is founded and launches our start in software
Amcom Software is founded in Minneapolis by Jack Collins to help businesses become more efficient in their communications. The company offers mission-critical communications technology solutions for organizations that depend on speed, accuracy, and productivity to support day-to-day business continuity and event-driven communications. Technology offerings include solutions for call center communications, emergency management, wireless messaging, and paging infrastructure.

1965-1999: The start and growth of Advanced Communications Inc. and Metrocall
Advanced Communications Inc., is established by Harry L. Brock, Jr. as a small, regional paging company serving the Mid-Atlantic States in 1965.
Advanced Communications Inc. is incorporated as Metrocall in 1982. The company goes public in July 1993 and has about 200,000 pagers in service and is operating mainly along the eastern seaboard, from New York through the Carolinas.
Expansion continues as Metrocall acquires several other companies. Product enhancements, affordability, and the growing acceptance of pagers by the public also fuels growth.
In 1999, Metrocall strengthens its focus on internet-based wireless services by forming Metrocall.net to offer bundled service solutions to the small office/home office (SOHO) market and to small and midsized enterprises. The scope includes broadband internet access, wireless email, filtered content, and other applications and services. With more acquisitions, Metrocall grows to provide services all over the nation, becoming one of the largest wireless data and messaging companies in the United States.