Rely on one centralised directory as the single source of truth for all roles across your hospital
Manage contact details, preferences, rosters, and messaging with an enterprise directory. Save time with contact information that is accurate and easy to find.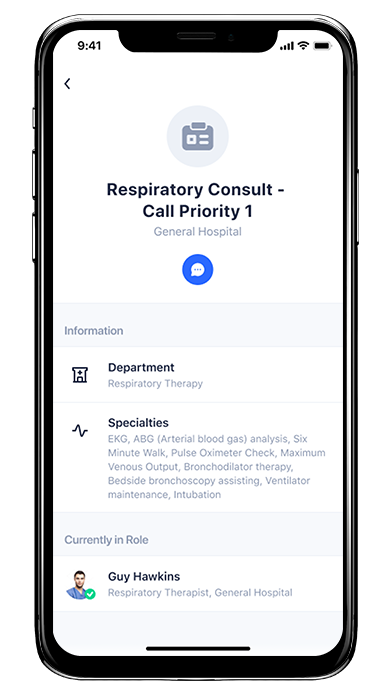 Create a solid base for all your communication needs
Use one centralised directory for staffing details, including staff roster information, to streamline communication processes and ensure information gets to the right person or role quickly.
Quickly reach the right person every time
Go beyond the walls of your hospital with a directory that encompasses all roles, departments, locations, and even affiliated doctors. A solid foundation to support your communication structure and processes – from complex workflows to day-to-day communication tasks.
Provide the flexibility of a self-service directory
Put outdated and inefficient printed directories in the past. Empower your employees to access staff and roster details from any device and enable them to update their own information and on-call rosters. Forget waiting on information from the operator and eliminate silos of information. Give everyone more time to focus on patient care.
Trust in the security of your information
Use Active Directory for secure logins and set various administrative levels based on roles. Based on authorised access, choose which users can view only, edit directory information, or update on-call rosters.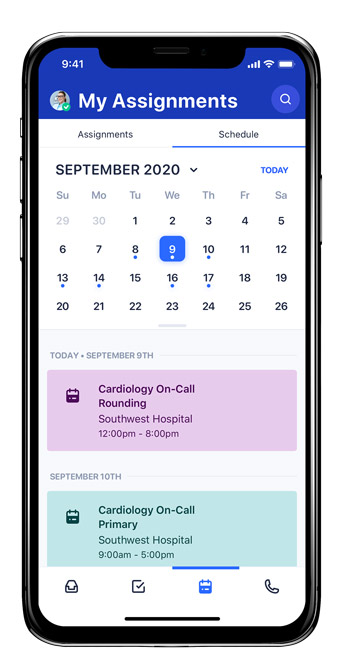 Putting patient care first
Use Spok Go® to deliver clinical workflow automation to enable efficient, safe patient care.
Your platform solution for clinical communications
Explore Spok Go®:
Spok Go overview
Purpose-built in the cloud for healthcare, Spok Go connects clinical teams with the people and information they need when and where it matters most
Secure messaging 
Enable seamless communication with care teams across your health system
Enterprise directory 
Rely on one centralised directory as the single source of truth for all roles across your hospital
On-call rostering 
Provide accurate and up-to-date rostering information at your fingertips
Clinical care 
Connect clinical teams with the people and information they need when and where it matters most
Clinical diagnostics 
Speed delivery of radiology and laboratory results for improved patient care
Contact centre 
Improve caller service through best-in-class contact centre solutions
Paging 
Manage your paging strategy for reliable, cost-effective messaging