About Spok
Supporting 2,200 + hospitals with smarter, faster clinical communication
Our story
In 2014, two powerful communication companies, USA Mobility and Amcom Software, merged into one cohesive business—and Spok was born. We've expanded on the strong legacy of those companies to solve critical communication challenges that help hospitals and health systems improve patient outcomes and support public safety when seconds count and lives are at stake.
As the healthcare landscape continuously changes, one thing remains the same—the importance of care team collaboration. We've built our products to help improve patient care by connecting clinical teams with the people and information they need. Our platform, Spok Care Connect®, enables faster collaboration between all care team members.
Today, Spok solutions are in more than 2,200 hospitals, including all of the adult and children's hospitals named to U.S. News & World Report's Best Hospitals Honor Roll. Our customers send over 100 million messages each month through their Spok® solutions. We're a global leader in critical communication solutions and continue to innovate to set the standard for the future of healthcare communication.
Our core values
Put the customer first in everything we do
What we do matters: our solutions improve communications in critical situations
We are committed to innovation and offering new solutions for future growth
We are accountable to each other, to shareholders, and to our customers
Our fast facts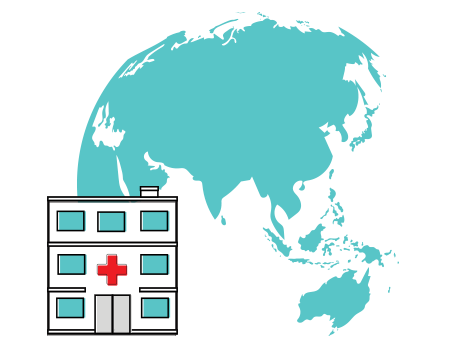 Our leadership team
Our leadership team is a talented group of industry experts in healthcare, technology, and communications. They drive our mission to provide smarter, faster clinical communication.
Our history
Since 1965, Spok Inc. has been a leader in communication solutions. Read our history to learn how we got our start and to see where we are today.
Our platform solution
Depending on the needs of your organization, you'll find the support you need with Spok. Our platform, Spok Care Connect®, provides comprehensive options to help you solve any critical communication challenge.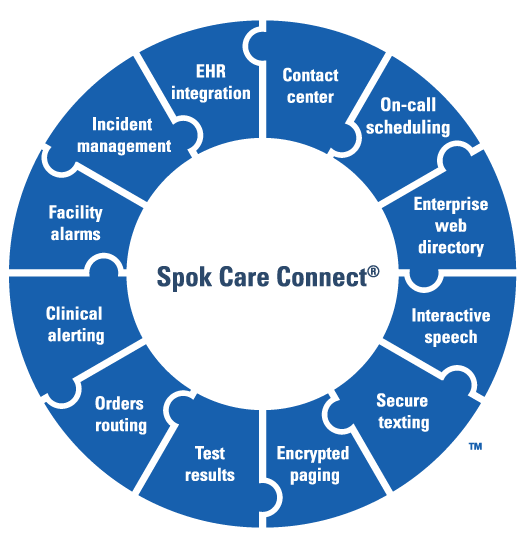 Our customers
More than 2,200 hospitals, including the top-rated hospitals in the U.S., rely on Spok solutions to advance their missions and provide the best patient care possible. Read about the success they've achieved with their Spok solutions including measurable return on investment (ROI).
Our locations
Alexandria, VA
Corporate headquarters
5911 Kingstowne Village Parkway, 6th floor
Alexandria, VA 22315
Toll-Free Phone:
+1 (800) 611 8488
Dubai
Executive Office Nb. 03, Floor 02
Nucleotide Complex
Dubai Biotechnology and Research Park
Dubai, United Arab Emirates
Phone: +971 (4) 454 22 75
Email: Dubai Office