Enabling critical connectivity and fast response
Spok® Messenger is an intelligent solution that sends critical information and updates from your medical alert systems, such as nurse call, patient monitoring, and many others to mobile staff on their communication devices. Alerts from related patient care devices (PCDs) such as infusion pumps, pulse oximeters, and ventilators, can be integrated as well.
Proven interoperability and integrations
Spok Messenger also works with virtually all end-user communication devices on the market, which is vital with hospitals supporting more and more devices across many departments and roles. This capability streamlines cross-departmental alerting workflows, which enables critical information to flow securely and efficiently — all in the interest of top-notch patient care.
Being able to reach mobile team members within seconds of a critical alert improves overall workflow, increases staff productivity, and reduces physician burnout.
How will a clinical alerting solution help my organisation?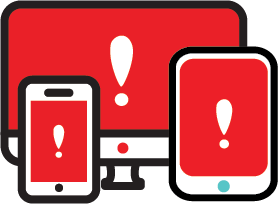 Speeds response to potentially life-threatening changes in vitals
Improves staff efficiency
Reduces alert fatigue
Improves patient satisfaction scores
Ready to learn more?
We understand every organisation is unique and we're here to help determine what solutions will best meet your health system's needs.
Your platform solution for clinical communications
Explore Spok Care Connect®:
Spok Care Connect overview
Improve workflows across your organisation, from the contact centre to the patient's bedside. Include everyone on your care teams, from doctors and nurses to housekeeping and transport staff.
Secure messaging
Enable seamless communication with care teams across your health system
Enterprise directory
Reduce errors and wasted time with one centralised source of accurate contact data for all roles across the health system
On-call rostering
Provide accurate and up-to-date rostering information at your fingertips
Clinical care
Connect clinical teams with the people and information they need when and where it matters most
Contact centre 
Improve caller service through best-in-class contact centre solutions