Blog
Clinical Alerting: The Key to a More Intelligently Connected Hospital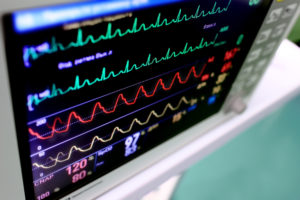 The telltale sounds of hospital rooms have been resonating down hallways and nurses stations for decades. The undeniable clinical beeps and buzzes started in the form of simple nurse call buttons in the 1950s when the technology first became commercially available. Since then, however, clinical alerting has become increasingly intelligent, with companies like Spok leading the way.
As hospitals grew bigger and their general layout shifted from large multi-patient rooms to smaller single- or double-occupancy rooms, the need for effective and efficient clinical communications became painfully evident. Advances in monitors commonly found surrounding a patient's hospital bed, along with many other technological shifts, added hundreds of beeps per patient per day to a hospital.
Keeping track of all of those beeps is simply too big of a task to tackle manually, and the struggle to keep up had led to alarm fatigue—a real patient safety concern. Clinical alerting systems for hospitals reduce the constant beeping and buzzing by delivering clinical alerts to only the right care team members. Receiving alarm notifications on their mobile devices allows clinicians to have the information they need to make informed decisions and respond quickly. Clinical alerting also helps reduce overhead paging and hallway conversations, which supports quiet hospital initiatives and restful healing environments. This technology can help boost patient satisfaction, improve patient safety, and safeguard physician and nurse sanity.
Check out how clinical alerting has progressed over the years:
What Is Clinical Alerting?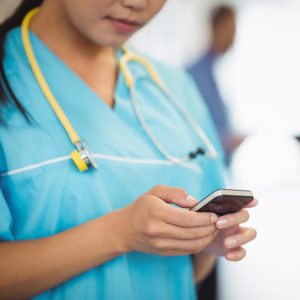 Clinical alerting is the technology that connects critical systems to caregivers, so they can receive updates from nurse call, patient monitoring, and many other systems on their communication devices. It's a key technology that is helping create the connected hospital: Clinical alerting helps reach mobile care team members wherever they are within seconds of a critical alert. Where there used to be a myriad of beeping and flashing indicators that 85 to 99 percent of the time were non-actionable alerts, now there is intentional messaging and alerting that is far more advanced for more efficient responses no matter who is being alerted. Today's intelligent alerting ensures the right staff members get the notifications intended for them, whether it's a change in vitals, critical test results, or a patient request.
Advances in Clinical Alerting Technology

As mentioned earlier, the earliest form of clinical alerting was simple nurse call, when a patient would push a button indicating they need assistance.  This would then sound a buzzer or turn on a light that could only be turned off when a nurse or physician went to disable it manually. In today's hospital, though, that type of response is impractical, as countless monitors contribute to the chiming of alarms in any single hospital room. A brief timeline shows some major clinical alerting milestones:
1950: First paging service developed for physicians
1956: First patient physiological monitor clinically used in U.S.
1973: Ventilators are combined with monitoring technology
2000s: Internet connectivity available for bedside devices
2006: Nurse call systems utilize Voice over Internet Protocol (VoIP)
2008: Smartphones introduced to care teams in hospitals
Intelligent Alerting Benefits All Departments
Smart alerting benefits the staff when it comes to relaying vital information and prioritizing patient alerts. Intelligent alerting has been able to positively affect the following areas: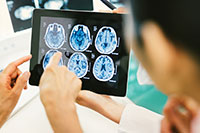 Critical Test Results: When communications are delayed, patient safety is compromised. Increasingly intelligent clinical alerting enables test results to be transmitted from lab or radiology to the ordering physician on their preferred mobile device. Enhanced test result alerting increases efficiency and can reduce costs while saving valuable time for both the caregiver and the patient. Smarter technology makes it possible to speed up treatment plans and discharge patients more quickly. As an example, Spok's Critical Test Results Management provides closed-loop communications with automatic message delivery notification and an event log and audit trail, which can be revisited if needed. This technology also helps hospitals comply with and provide documentation in support of the Joint Commission's National Patient Safety Goal #2, to "report critical results of tests and diagnostic procedures on a timely basis."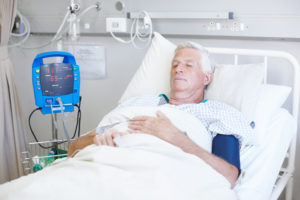 Patient Monitoring: As previously mentioned, many of the hundreds of beeps that fill a patient room on a typical day do not require clinical intervention. But some do, and it's critical that, in those instances, alarm notifications are delivered directly to the right person on their mobile device so critical patient conditions can be triaged quickly. Smarter alerting means that when vitals change—such as with infusion pumps, pulse oximeters, ventilators, and so on—specific notifications get sent to the appropriate receivers. By sending alerts to staff via smartphones, pager, WiFi phones, or voice badges, mobile nurses are able to evaluate, prioritize, and respond quickly. In stark contrast to the early alerting systems that depended on manual response, Spok clinical alerting automates the routing of these patient monitor device alarms to speed response, improve staff efficiency, reduce noise on patient floors, and improve patient satisfaction scores.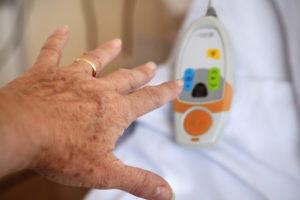 Nurse Call Systems: Clinical alerting solutions are being continuously improved upon to be able to meet the demands of today's hospitals. With Spok clinical alerting for nurse call systems, hospitals can send alerts directly to the appropriate nurse, orderly, or supply technician, no matter where they are, enabling them to respond quickly to the patient. Advanced communication efficiency adds to the patient's peace of mind and helps diminish the amount of stress a patient undergoes when communication with nurses is lacking. Advanced nurse call alerting reduces wasted or redundant nurse efforts while improving patient satisfaction scores on surveys such as the Hospital Consumer Assessment of Healthcare Providers and Systems (HCAHPS).
Today's Smart Technology with Healthcare Alerting Means Better Communication
Mobile devices have become crucial tools in today's hospital communications and a wide variety of devices are used depending on the roles and needs of the staff that carry them.  Spok's clinical alerting solutions provide a way to securely and efficiently send critical information from alert systems right to the hands of the nurses, physicians, and other care team members who need to take action. Regardless of what device they might be carrying, a notification can be tailored that is informative and secure.  The possibilities with increasingly intelligent alerting systems mean that everyone—and everything—in the hospital can be connected through secure and efficient notifications on mobile devices. Today's technology will improve patient satisfaction through improved safety and response times, and it will also give staff the knowledge that they won't be missing a beat—or a beep, in this case.