Blog
Solving the critical test result workflow challenge with closed loop communication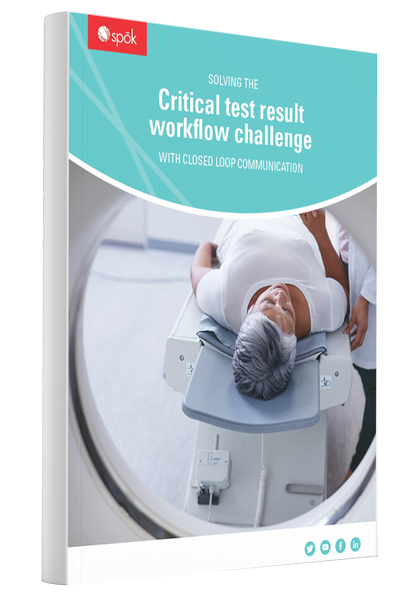 Right now, there's a hospital lab technologist out there manually digging through her medical records or laboratory information system (LIS). She's trying to determine who to contact with a critical value she just pulled off the lab analyzer.
Laboratorians and radiologists everywhere are wasting precious time looking for the appropriate care provider to call when lab and imaging tests return a critical result. They get stuck waiting on hold for a nurse. They may try paging the provider, but if there is no speedy call-back, there's an information black hole. They don't know if the provider is stuck in the OR and unable to respond, or perhaps they didn't receive the page at all. That then leads to waiting for a provider to return the page to communicate the test results. Meanwhile, the clock is ticking, and patients are waiting in limbo. Not only can there be logistical inefficiency in the process of sharing critical test results today, but sometimes results do not reach their intended destinations and are lost altogether.
Read this eBook to examine the critical test result process from different angles to understand the complexities involved — and where closed loop communication can make an impact.
In this eBook, you'll learn:
The current state of how critical results are communicated
The risks and costs of poorly handled test result communication practices
The emerging need for closed loop communication
How an effective critical test result workflow can look
When it comes to the handling of patients' critical or abnormal test results, the information age has yet to deliver sweeping improvements. Laboratorians, radiologists, responsible physicians, and nurses are all spending time they really can't spare trying to get results to the right place. Read this eBook to learn more about the need for improving critical test result reporting and consider how your organization may benefit from automating these workflows.