Safe, secure, and efficient critical communication software
Trust in our proven expertise at all levels of government
We're your partner when it comes to the security of the nation, the safety of the public, and the protection of classified information. For more than 30 years, federal agencies—including Veterans Affairs hospitals, the Department of Defense, and civilian agencies—as well as state and local organizations, have relied on Spok for mission-critical communication software. Spok solutions serve the U.S. Air Force, U.S. Navy, and the U.S. Marines on more than 50 military bases. When communications matter, you can count on Spok.
Create a communication infrastructure that meets your unique requirements
Use technology solutions that improve communication for your call center activities, emergency notifications, alarm communications, and critical smartphone messaging. Find the right people immediately, regardless of what communication device they're using or where they're located. We even have solutions to help deployed soldiers keep in touch with loved ones from the front lines. Schedule a consultation to learn how we can help with your mission-critical communication.
Achieve compliance with our certified solutions
Given the serious nature of mission-critical communication, we provide solutions with the highest levels of security as required by the U.S. government and U.S. military. We also provide solutions for public safety needs and requirements. If you're looking for solutions that have received Joint Interoperability Test Command (JITC) certification, we've got you covered. See a list of our JITC-approved solutions in our frequently asked questions below.
Keep safety high during critical events
In an emergency, every second counts when lives are at stake. Our emergency notification solution turns your business continuity plans into message templates that can specify who to notify, what device to use, and the time allowed for the receiver to take action before the message is escalated to the next person or group. Deliver the right information to the right people at the right time. Plus, meet and exceed the requirements of Kari's Law and the Ray Baum's Act.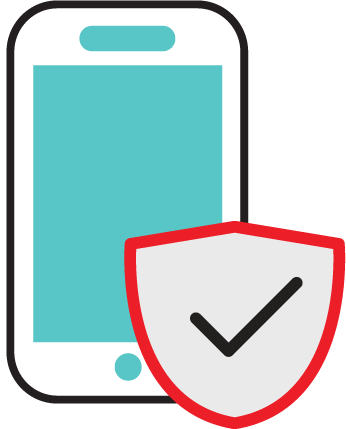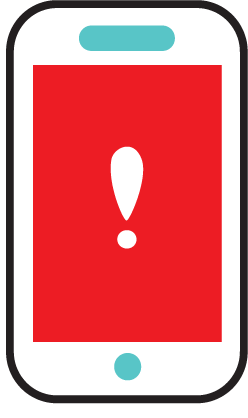 Get critical alerts to your staff quickly
Integrate alarm systems such as fire detection, door alarms, and security/duress to the devices your staff carry, including Wi-Fi phones, pagers, smartphones, and other mobile technology. Providing the correct staff with immediate notifications, including a time-stamped log of communications that makes it easy to meet documentation requirements, allows for fast action and minimizes potential damage, litigation, or losses. Learn more about solutions for critical alerting.
Protect mobile communication with encrypted messaging
Keep security at the forefront of your text messages with encrypted messaging that will keep your data, information, and communications secure. All messages are logged with a date and time stamp for audit purposes. The application also separates critical messages from less important emails and SMS messages.
Improve productivity with contact center solutions
Provide contact center operators with the right information to process your mission-critical calls efficiently. Keep staff information current by allowing authorized users to log on anywhere, anytime to perform a variety of important updates, manage on-call scheduling, send messages, and perform directory searches.
Field emergency calls quickly and accurately
Give public safety answering point (PSAP) call-takers the speed and flexibility to field emergency calls quickly and accurately. Transmit the 9-1-1 caller's exact phone number and precise location (building, floor, room). This reliable, automatic transfer of information will help provide vital, lifesaving details and notify the appropriate on-site personnel that an emergency call is in progress. Learn more about our 9-1-1 call center solutions.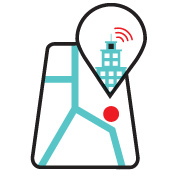 Case studies
See how government agencies use Spok for safe, secure, and efficient critical communication.
Frequently asked questions
Do you need to improve your critical communications?
Want to learn more about how we can help solve your communication challenges? We can help you determine what solutions will best meet the goals of your organization.