Spok Directions user group
What is Spok Directions?
Spok Directions is a formal group of Spok customers who influence Spok product direction through the discussion of industry best practices and trends. This customer-led group gives our customers a forum to influence and help inform the Spok product cycle.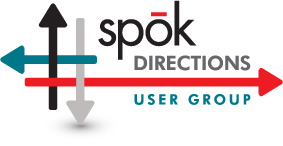 What is the structure of Spok Directions?
To give members the most meaningful experience, the Spok Directions group will discuss various topics including call center trends, secure messaging communication, clinical alerting, and related areas in virtual meetings. Members can attend any or all meetings based on their interest.
Join Spok Directions
We encourage all Spok users interested in advancing the discussion of solution roadmaps and trends in mission-critical communications to participate. Join us by emailing usergroup@spok.com.