Blog
Working Smarter in Radiology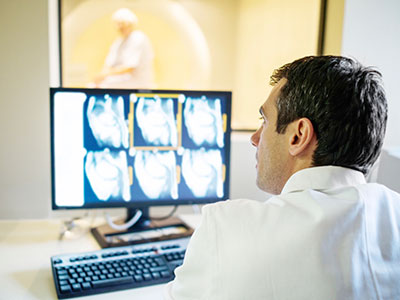 Every spring I return from the Health Connect Partners' 2016 Spring Radiology and Imaging Conference (2016 SRAD) thinking the same thing: Every hospital, no matter what size or type, encounters struggles in communicating critical test results efficiently and effectively. I spoke with dozens of organizations about how to make this process better for patients as well as physicians. These struggles are vital to address because communication errors in the radiology department can have consequences, possibly serious ones.
In a recent study of 380 communication errors occurring in the radiology department of an academic medical center over a 10-year period, 38 percent had a direct impact on patient care and 53 percent were potentially impactful. While the study found that communication errors can happen at many points, result communication was the single most common trouble spot, accounting for nearly half (48 percent) of errors.
The study's researchers at Harvard-affiliated Beth Israel Deaconess Medical Center concluded that healthcare organizations need to develop systems to guard against these communication errors throughout the patient journey, and to accept the status quo would allow workflow efficiency and patient care and satisfaction to suffer.
"An important communication guideline by The Joint Commission is the 'write down and read back' rule for abnormal results," the researchers write in their conclusion. "This acknowledges the well-known difficulties with verbal communication and could be addressed in radiology for most communications by replacing verbal communications with online written communications."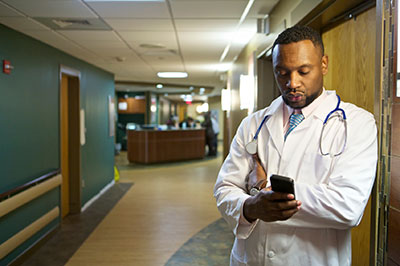 The good news that I shared with attendees of SRAD is that they don't have to spend their time and resources developing new systems to improve the communication of results—this technology already exists. Spok® Critical Test Results Management (CTRM) rapidly transfers test results from radiology to the right physicians and caregivers on mobile or other communication devices, speeding treatment. This can significantly reduce costs and save valuable time, in addition to complying with Joint Commission communication guidelines and National Patient Safety Goal 02.03.01: "Report critical results of tests and diagnostic procedures on a timely basis."
An example of reducing costs while improving workflow efficiencies and patient care is Spok customer Palmetto Health Tuomey. The medical center saw an 11 percent improvement in patient discharge times during the three months immediately following implementation of its Spok solution.
"Even when test results are normal, the doctor simply knows this information a lot sooner than before," explains José Bennett, PACS Administrator at Palmetto Health Tuomey. "The [Spok] system has been very quiet. I barely pay attention to it anymore because it's always working. Staff love that we've cut out the phone tag and wasted time. The results are also in the system to be accessed whenever needed."
It's these types of success stories that make me confident that radiology departments across the country, and even around the world, will come to embrace this technology and finally quit playing the games of phone tag. When I started in radiology 40 years ago, there was no such thing as a CT exam, an ultrasound, or a MRI, but we were still playing phone tag back then. The radiologist looked at the exam, and then the back and forth attempts at connecting with the physician began. Imaging technology has made tremendous strides in the past 40 years. Now it's just time for results communication to catch up.