Blog
When Code Becomes Magic: The Power of Interoperability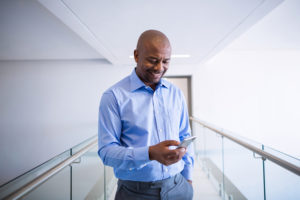 In today's healthcare, it can be difficult to awe a physician with healthcare information technology. It's never been an easy job, to be sure, but with the administrative burden related to EHRs rising and contributing to physician burnout, most docs understandably take a "wait and see" approach when their organizations tout new solutions that affect their workflows.
No one could blame physicians for being a little jaded, and that makes me especially excited when I see one who's enthusiastic about health IT. Dr. Devin Horton is a great example. In a new case study about improving sepsis response with technology at University of Utah Health (UUH), Dr. Horton,  a hospitalist and assistant professor in the division of internal medicine at UUH, had this to say:
"That's the magical part of this—the alert that automatically goes from Epic as a message to the charge nurse or rapid response team. When you can automate the protocol, it just works."
What makes Dr. Horton's statement so interesting? He's not talking about the power of a single solution. He's talking about interoperability—multiple disparate solutions working together to connect key people and information in a way that brings about new meaning, context, and clinical insights. And he's right. It is pretty magical.
Better Together: Your EHR + Communication Platform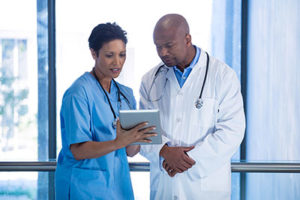 Interoperability drives efficiency, and that's exactly what happened at UUH. The academic health system had a sepsis initiative and the overall goal was to save patients lives by getting providers to the bedside in minutes every single time that sepsis is recognized. Spok Care Connect, on its own, can't identify sepsis. We don't have a sepsis surveillance tool to recognize the signs.
However, UUH had a solution that does. Their EHR system, Epic®, had a Best Practice Alert (BPA) that could trigger an alert when modified early warning scores (MEWS) were elevated. The problem was that Epic couldn't send this urgent alert to caregivers other than on a flashing screen, which isn't effective when the risk of death from sepsis rises 8 percent with each hour that passes without treatment.
That's where we came in: We specialize in delivering information to the right people on the right device. With the interoperability between Epic and Spok, UUH was able to automatically send that BPA to the right clinicians based on the MEWS score.  If the MEWS is sufficiently high, Spok sends that MEWS alert as a message, and sends to either the charge nurse (tier 1—MEWS score above 5) or the rapid response team (tier 2—MEWS score at 7 or above). The recipients then receive the notification to evaluate that patient right away.
This all happens behind the scenes, so the clinicians don't even have to think about it. As Dr. Horton says, "It just works."
In preliminary analysis, UUH realized a mortality reduction of 20 percent for MEWS scores 7-11 from pre- to post-implementation—a success that resulted in extending the workflow hospital-wide.
Take Real-Time Clinical Communications to the Next Level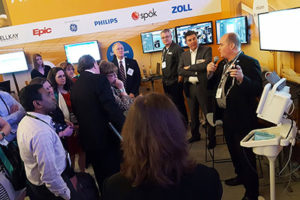 You can only get so far on your own. Hospitals that take an enterprise-wide approach to technology—instead of letting clinical departments make siloed decisions—will realize greater success. Similarly, we work diligently to expand the value of Spok by partnering with other companies to combine multiple, diverse sources of data and deliver new information to the caregivers who can act on it, and conversely, react to the decisions that are made.
It is certainly powerful, but the integration between Epic and Spok outlined above is actually quite simple compared to what's possible. Visit the HIMSS Interoperability Showcase to realize the full potential of interoperability today. Spok will be a key player in three interoperability use cases: Reinventing medication management, cardiovascular and diabetes risk, and transplant care. Together with Epic®, Cerner®, Bernoulli®, and many other vendors, we'll help demonstrate how interoperability saves lives and improves outcomes.
Interoperability is critical for efficiency and predictability that will drive improved patient care and safety. With dozens of strategic solution partners, over 300 integrations, and a commitment to using interoperability standards like HL7, Spok is part of an industry engine that is driving real-time clinical communications to its next level. Magical, indeed.