Blog
The Wheels Keep Turning at Connect 14

The biggest and most exciting event in my annual calendar is Spok's customer conference, Connect. Just like planning for a wedding, I start more than a year in advance because it's a giant puzzle. We start with the frame, picking the location and venue, and as the date gets closer we fill in more and more of the pieces until the full picture comes together. This year that will happen on October 19 in San Antonio, Texas.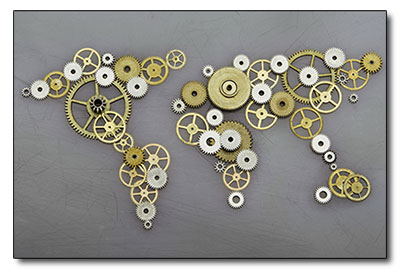 I don't do it all on my own, of course. My team helps plan a lot of the details, and subject matter experts provide the content… but the most important support comes from our amazing customers. Customers are the spotlights that make these events so special because they bring their questions, their recommendations, and their experience.
This year we have a dozen customer-led presentations scheduled across the three days (see the full list of organizations below). From a panel discussion on clinical mobility to case studies on emergency preparedness, nurse call integrations and secure texting, these sessions are gems for information and ideas.
Many of our customers return year after year because of the value they find in the sessions and at the networking events:
"I have attended the last two Connect conferences and found both to be extremely informative. Each year I gain more skills that help me do my job better. I have always learned and shared a large amount of information during the event, and the networking opportunities are endless. It's great to get a large group of Spok customers together, and I've come away with friends in the process.  If you have not attended in the past, I'm sure the conference will exceed your expectations."
-Tom Sanfilippo, Inova Health System
The wheels keep turning here at Spok. Advancements in technology and changing customer needs mean we're always moving forward, and Connect is one of the ways we do that. We'd love for you to be part of the conversation at the conference. I encourage you to register now and save $145 with our Early Bird registration (through Aug. 29). For more details about the location, lodging, and agenda, visit our conference pages. I hope to meet you there!
List of presenting organizations:
Banner Health
BJC Healthcare
Emory University and Emory Healthcare
Froedtert & The Medical College of Wisconsin
Inova Health System
Mayo Clinic Health System
Merity Unity Point Health
Northeast Georgia Health System
Sisters of Providence Health System
St. David's Healthcare
The Guthrie Clinic