Blog
What's That Noise!?: How Technology Can Help Create a Quieter Hospital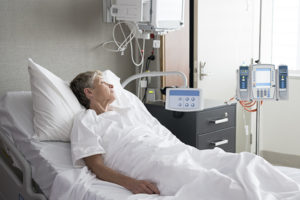 BEEP. BUZZ. PAGING DR. SMITH. CLANG. BEEP. THIS PAGE IS A TEST.
Late this summer, my family had an unexpected trip to the ED at a nearby hospital. My mother, who lives alone, called me in a panic: She was experiencing terrible symptoms from a food poisoning incident. We arrived and went through the typical process: triage, diagnostics, treatment, etc. She was not admitted, but her doctors wanted her to rest for a few hours and see how the medicine worked for her—they wanted to make sure it was really food poisoning and not something else. She received the treatment she needed, but the rest didn't come—the constant cacophony of noise kept all of us on edge.
Can't Get No Satisfaction (or Sleep)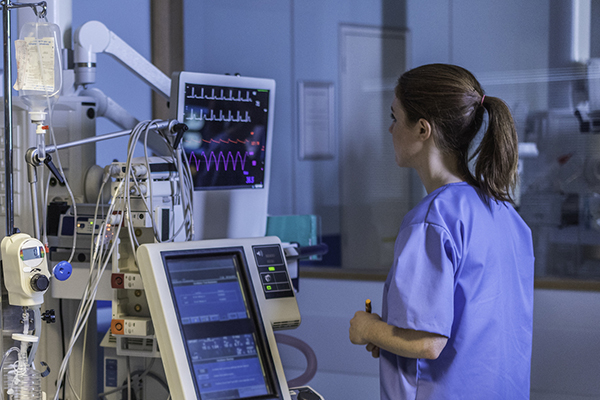 The caregivers were kind, and they did their jobs well. They made my mom feel better, and provided high quality healthcare. At this point, the hospital may have assumed that they would get a positive response from us on the HCAHPS survey, that everybody was happy.
Wrong. The noise level in the hospital was awful. I'm not even talking about loud people in the hallways, or squeaking supply carts rolling by. That wasn't the worst of it. The worst part was all the noise in the room itself that made my mother's stay in the hospital very uncomfortable. First, there were overhead pages about every 10 minutes. Many of the overhead pages were just "tests." Additionally, the pulse oximeter, the IV infusion pump, blood pressure machines, and cardiac monitor sounded a continuous chorus of beeps. There was a slim chance that any sleep, much less restful sleep, was going to happen.
This is an ongoing problem at hospitals around the world: According to The Advisory Board, hospital noise levels grew from 57 decibels during the day and 42 decibels at night in 1960 to 72 decibels and 60 decibels, respectively, in 2005. To put that in perspective, 100 decibels is as loud as a chainsaw, and the World Health Organization Community Noise Guidelines recommend 30 decibels or less for sleeping.
When the Patient Has Alarm Fatigue
The nurses didn't always seem to be aware of the beeps when they weren't physically in the room, so I had to alert them several times. They would just come in the room, smile, and shut off or reset the machines. After so many times, I have to confess that I sometimes shut off the machines, just as the nurse was. I felt like it was my job, as the son sitting beside his mother, to silence the noise so she could rest.
Whenever she was able to drift off I noticed her heart rate dip on the monitor. It was never for long. The beeps sounded, her heart rate would jump up, and she would toss, turn, and open her eyes. How was my mother supposed to heal when she couldn't close her eyes for more than a few minutes without a loud alarm or booming overhead page?
Technology to the Rescue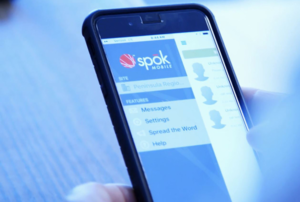 What was especially frustrating about this experience was that I knew all along that there's a better way! Technology isn't a silver bullet to a quiet hospital, but it can do a great deal to provide the restful environment patients need to heal, especially when coupled with process improvements. Clinical alerting software can send alarms and alerts directly to the clinician's smartphone or other preferred mobile device, such as a pager or Wi-Fi phone, instead of sounding loudly in the room. The nurse can immediately evaluate if the alert needs attention. Hospitals can also put in place tighter alarm thresholds to limit how many alerts are sent to mobile devices.
Similarly, secure messaging and encrypted paging solutions can help eliminate the noise pollution of overhead paging by converting those announcements to HIPAA-compliant messages. There's no need for a booming announcement when a quick message to the caregiver's smartphone or pager will do.
Start Your SHHH Campaign
Yes, care team conversations, clanging carts, and kids chatting in the hospital hallways are unavoidable. But we can, and should, do more to create healing environments for patients by quieting the beeps and buzzes of alerts and overhead paging. With the technologies of clinical alerting, secure messaging, and encrypted paging mentioned above, hospitals have the tools they need to effectively equip a "SHHH campaign" or quiet hospital initiative—an enterprise-wide effort to quiet patient rooms and hospital hallways. Pair these technology tools with ongoing education and gain buy-in from clinicians, and you'll foster a fantastically quiet environment for rest and healing, plus boost patient satisfaction. One health network boosted HCAHPS scores by 26 percent after becoming a quiet hospital!
You may have physicians and nurses with impeccable credentials and bedside manner, but you can still receive poor HCAHPS scores if you're not considering the patient's entire hospital environment. Give me a call to chat about your environment and your noise reduction goals.
As for my mom, she was able to leave the hospital the next day and rest at home in her own bed. Today, she's just fine—although she may be swearing off seafood for a while.