Blog
What Makes a VA Medical Center Unique?
As Director of Federal Sales for Spok, I'm often asked by colleagues, customers, and contacts what makes VA Medical Centers (VAMCs) different from other hospitals. They're often surprised when I tell them "Not much."
VAMCs are managed by the U.S. government, so they do have a unique procurement process for big purchases like new technology. They also have a distinct patient base, as the VA's mission is to provide care for the men and women who have served our country. But aside from those two readily recognizable differences, the 152 VAMCs across the country are very similar to any other healthcare facility.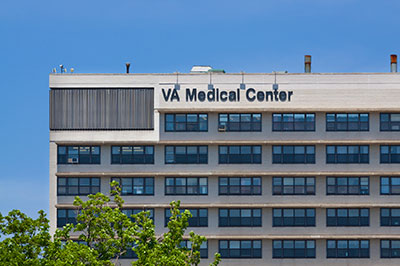 Like commercial hospitals, VAMCs are accredited by The Joint Commission and other medical associations. They follow the same healthcare rules and regulations (like HIPAA and HITECH). Their administrators, clinicians, and staff don't see their roles as jobs; like most healthcare professionals, they see their roles in delivering excellent care as a calling. Many VAMC employees are former military themselves, and their passion for improving the physical and mental health of their fellow vets runs very deep.
However, because of their unique procurement process, VAMCs are not always able to advance as quickly as commercial hospitals in regards to technology. It's sometimes more difficult for an individual VAMC to research, purchase, and implement new equipment, even though that is where the majority of workflow and patient care initiatives reside. While VAMCs have made significant strides in recent years, particularly on clinical floors, there are still opportunities to apply technology to enable clinician productivity, especially in critical communications. Like commercial hospitals, VAMC clinicians and staff need support from a unified communication infrastructure to deliver the best care. Critical communications is Spok's forte, and our solutions can really make a difference in supporting better care for our vets—all 8.3 million of them who are served by VA healthcare facilities each year.
Spok® solutions enable VAMC staff to find the right on-call staff member, streamline critical alerting and paging, view and respond to critical test results, and more. Over 100 VAMCs have been relying on Spok solutions for many years to help ensure patient safety and satisfaction as well as staff productivity. Is your VAMC interested in streamlining clinical workflows and improving care for veterans with technology? We'd love to help—write to us.