Blog
An Outside-In Perspective to Product Management | Blog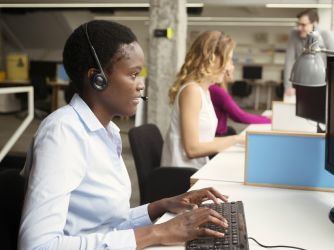 The contact center of any hospital or health system is the heart of critical communications: Operators are connecting with both providers and patients, and doing everything from sending critical messages to individuals and groups to initiating code calls.
Here at Spok, we've always asked our customers to tell us what they need as well as what they want in their solutions, for the contact center as well as the other solutions within Spok Care Connect®. We do this today with our three advisory groups and two customer discussion groups, the Spok Directions User Group and the Spok Customer Community. We also have numerous on-on-one conversations with our customers about their challenges, communication vision for the future, and ideas for product improvements that will boost both the satisfaction of their providers and patients.
Spok has an even better ear to the ground for what our customers need for their contact centers and the critical work that they do on a daily basis with the recent hire of Marc Davis as Senior Product Manager for Contact Center. Learn more about him and how he plans to give our customers an even greater voice in our Q&A below.
Q: You have nearly 20 years of experience in product management. Can you share your career path to this point?
A: I cut my teeth in banking, doing commercial product management, where I fell in love with the B2B side of the business. At U.S. Bank, I was brought in to create new technology-based reporting solutions for business banking customers and develop treasury management work stations. Eventually, I transitioned to creating Internet- and cloud-based solutions. This was about 15 years ago, so I was really involved in the first wave of creating these types of offerings. As time progressed I realized I truly enjoyed working with business partners, so I began working for core technology solution providers, focusing on product marketing, corporate marketing and strategy at International Decision Systems, Inc., Fidelity National Information Services, Scantron, and Calabrio before joining Spok.
Q: What attracted you to Spok?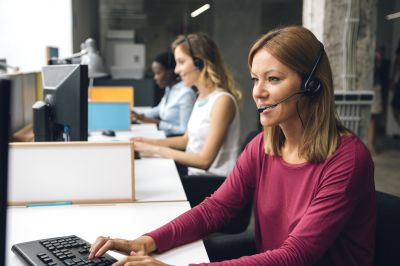 A: What's most important to me is that the work Spok does is so meaningful. Spok is focused on improving patient outcomes and is also a leader within the industry. The top hospitals across the country rely on Spok® solutions to streamline workflows and improve care delivery. That's really the attraction—we support organizations whose job it is to save lives. But I would be remiss if I didn't also mention the people. You just can't beat the people who work here.
Q: You've said you take an outside-in approach to product management. Can you explain what that means?
The simple premise is to create an outside-in versus an inside-out approach, so companies deliver a product that truly resonates with and solves the problems of their customers. By genuinely understanding customer problems with the status quo of their environment, we can develop a product that will help solve them. I've rolled out this approach in previous organizations, and I'm excited to see the results it will enable for Spok. The goal is to fully understand the voice of the customer through working with them every day. No one hospital does any given workflow the exact same way as another. Workflows are ever-changing and evolving, and for Spok to evolve with our customers, we need to listen to how they want to communicate.
In my first couple of months with Spok, I've visited with many customers and gathered their insights on how they view our contact center solutions today. We now have an even better idea of their future workflow needs: They're telling us integration, mobility, technology—and we're listening and will continue to not only listen, but actively ask and engage with them to learn how we can meet their needs. Then it's a matter of working with our internal teams and our partners to develop the solutions that meet those needs they've shared with us. We don't want to just provide a service to our customers. We want to make life easier for them and help them move forward.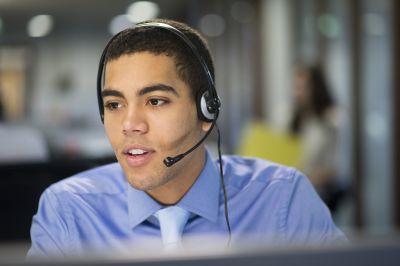 Q: What's next for Spok's contact center solutions?
A: Our Spok Care Connect contact center solution is about bringing everything I just talked about together: The voice of the customer becomes reflected in the product. We'll see seamless integrations, greater analytics and reporting tools, and an easy to use interface. The beauty and elegance of Spok's contact center solutions is that they are so simple for operators to use. We want to maintain that while making the environment even more dynamic through increased integrations and functionality. There is a lot of data that operators currently don't have access to that could help them make better, quicker decisions. Essentially what you can do today you will be able to do tomorrow, but it will be even easier.
Let's have a conversation:
Marc wants to hear from you about your contact center challenges and ideas. Contact him via email and/or connect with him on LinkedIn. If you aren't already a member, don't forget to join our Spok Directions User Group and the Spok Customer Community, where you can not only leave direct feedback for Marc and the rest of the Spok Product Strategy team, but also connect with your peers.