Blog
Shared Innovation Keeps Communications in Tune
When most people think of innovation in healthcare, they think of new drugs, new treatments, or new technologies. Innovation is all of those things, but it's also things like processes, workflows, trainings, and culture shifts. Connect is great because it really encompasses both innovative technology and innovative ways of using that technology: The Spok team unveils the latest and greatest improvements to our solutions, and customers share how they're using Spok® solutions at their organizations.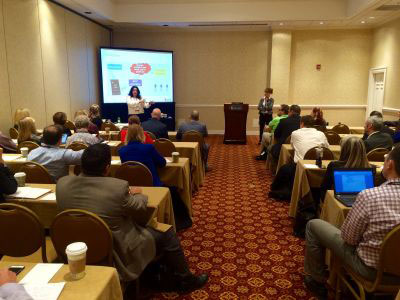 Our customer case studies are some of the most popular sessions at Connect because fellow customers get to learn from each other. This year, they can learn how one organization is rolling out secure text messaging, how communications were unified across a large health system, and how a hospital's contact center is involved in population health initiatives.
This year we have presentations from Beaumont Health System, Carilion Clinic, Children's of Colorado, Children's Health, Kettering Health Network, Presbyterian Healthcare Services, University of Utah Health Care, VCU Health, and WakeMed Health & Hospitals. Each of our case study presenters gives an overview of their start-to-finish process. This includes their communication challenges prior to implementing Spok solutions, how they evaluated their many options, why they chose Spok, the benefits and results achieved, and future plans.
This thorough walk-through of the challenge, how they tackled it with technology, and what happened after implementation, helps hospitals and health systems step outside of their own organizational norms and think innovatively. For example, they may not have thought of creating a nurse call center that eliminates nurse stations by sending requests to a specialized team, enabling nurses to put a greater focus on patient care. Or they may revise plans for their Spok Mobile® rollout after learning how another system created an educational program that really got their clinicians invested in messaging securely. Each case study presentation is followed by a Q&A session, so presenters can answer specific questions and really dive into the details that will help another organization "keep their communications in tune."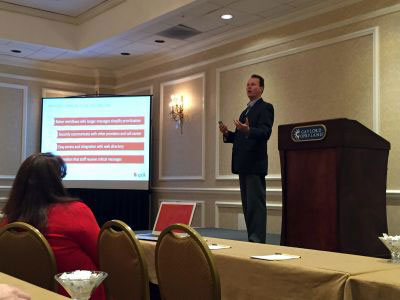 I should also note that while customers are learning from each other, we're also taking notes here at Spok: It's a perpetual cycle of us learning from them, implementing their feedback, and then learning from them again. While the face-to-face communication is ideal, Spok can learn from our customers and they can learn from each other year-round through our various forums, including the Strategic Advisory Council, the Innovation Partner Alliance, the Spok Directions User Group, and the Spok Customer Community. If you have any questions about any of these groups, please feel free to reach out to me or to the author of our Opening Day at Connect blog post, Spok Customer Experience Executive Kathy Veldboom.
We couldn't do what we do without partnering with our customers at Connect and throughout the year. Thanks for collaborating with us in the spirit of shared innovation.