Blog
Save the Date for Connect 18: The New Frontier of Healthcare Communications
Now that HIMSS18 is in the rearview mirror, we're driving toward our next banner event of the year: Connect 18, Spok's annual customer conference, Oct. 7-10 in Scottsdale, Arizona!
The sprawling desert and endless blue sky create the perfect backdrop for this year's theme, "The New Frontier of Healthcare Communications." Here's what you can expect from the event we consider to be the highlight of our year:
1. Unparalleled clinical communication learning:
There are no other conferences that focus entirely on clinical communications for three full days like Connect does. While the details of the 2018 agenda are still taking shape, you can expect more than 35 sessions comprised of customer case studies, product updates, and interactive panels. You'll also get to experience expert labs, user group sessions, networking lunches, and evening events. Whether you're in a clinical, IT, or contact center role, you'll come away with strategic and tactical takeaways you can implement at your organization.
2. People just like you: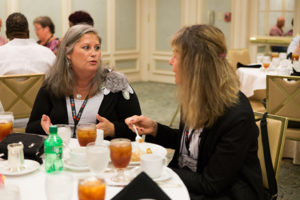 Connect attracts over 200 like-minded professionals who are focused on improving clinical communication and collaboration at their hospitals. Not only do these individuals attend Connect, but many of them also actively participate as presenters. While the case studies eachfeature one specific Spok customer, virtually every breakout session also features a customer guest speaker. All of the Spok experts will be in Scottsdale, but there truly isn't anything like connecting with a peer who has successfully accomplished an initiative similar to the one you're currently leading. Connect offers plenty of opportunities for you to talk with Spok experts and your fellow attendees, from casual 1:1 chats in between sessions, to group breakfasts and lunches, to fun evening events.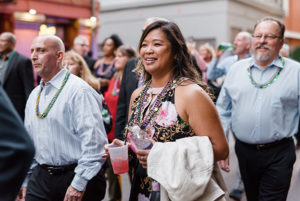 3. Fun in the sun:
Connect is held in a different location each year, and attendees often tell us that is another benefit of attending. We take a 'work hard, play hard' mentality at Connect, and the latter comes in the form of our signature evening events. While it will be tough to beat Connect 17's second line parade through the streets of New Orleans French Quarter, I think Scottsdale is up for the challenge. On Monday, Oct. 8, we'll visit Desert Foothills, a private event space in the Sonoran Desert, for southwest cuisine, Native American performance artists, and what I'm sure will be the highlight, tethered hot air balloon rides! On Tuesday, Oct. 9, we'll enjoy the entire rooftop level of Top Golf and have some laid-back fun with over 30 golf bays and yard games.
4. New developments: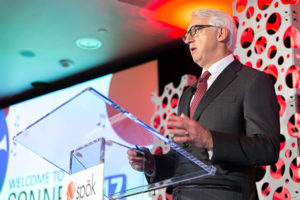 The theme this year, "The New Frontier of Healthcare Communications," was chosen for a reason: We will have some exciting new developments to show you! While I can't say much more than that, I can promise that it will be well worth your time.
Still need convincing? Check out what healthcare leaders have to say about their Connect experience:
Don't miss out: Registration is now open!