Blog
Challenges for Healthcare Felt Globally | Blog
More than 11,000 miles separate the Spok Asia-Pacific team from Nashville, but distance didn't stop us from attending Connect 15, Spok's annual conference where nearly all of the customers in attendance are based in the U.S.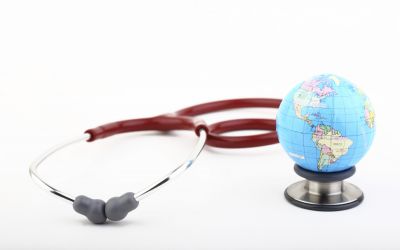 So it's a natural question: Why would a team of Aussies cross the globe for a conference focused on U.S. healthcare communications?
The answer is that virtually all of the challenges in healthcare, particularly in the realm of communication, are experienced globally. The stories from U.S. Spok customers mirror what we hear from APAC customers. They all look to Spok for help with communication failures and delays, alarm fatigue, and the general goal of making healthcare communications better.
Australian healthcare providers share those concerns and are tackling similar problems, so it only makes sense to learn how U.S. providers are solving them. Connect is always a tremendous learning experience for us, just like it is for Spok customers. We get to see how Spok® solutions are being used in the U.S. versus in the APAC region, and there may be a use case we hadn't considered until we saw it presented as a case study. We also toured local Spok customers' healthcare facilities to get invaluable face-to-face time and see the full Spok suite at work in a U.S. setting.
We also get to offer our unique expertise. Australian healthcare organizations are required to have duress alarms in mental health units. It's not a necessity in the U.S., so many customers were intrigued by that at Connect and wanted to learn more about the technology at play in that scenario. We have even more widespread uses for Spok clinical alerting in APAC since that solution has a longer history here, so we shared how we made specific integrations work. We also determined how the APAC team will be involved with Spok's Product Strategy team as it tests beta versions of Spok's next generation of solutions.
Despite the differences in geography, Spok is one global company, and U.S. customers are APAC's as well, and vice versa. We can all talk to and learn from each other, whether it's in person during Connect or via any of our standard communication channels: phone, email, virtual conference, the Spok Customer Community, and the Spok Directions User Group on LinkedIn. Even if you think you may not have much in common with the CMIO from Utah or the IT manager from Western Australia, start a conversation. You may surprise each other.