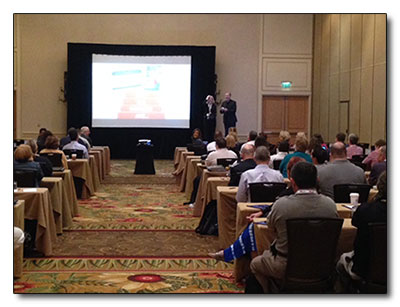 I'd like to say a huge 'thank you' to all of our customers and sponsors!
We have all had a wonderful few days here in warm San Antonio for Connect 14. I've organized many conferences for Spok, and the quality of the discussions and attendee interaction just gets stronger every year. People have been so engaged throughout the event—during sessions and case studies, at the evening activities, and during all the networking opportunities.  Those in the Spok Directions User Group got to meet face to face again, this year with a lot of new members, and their discussions have been both meaningful and insightful.
There certainly has been a lot to talk about between the latest in secure texting with Spok Mobile™, all of the communication trends people are seeing in their hospitals every day, and where things are headed with changes in technology.
I'd love to hear about your favorite parts of Connect 14. What new tidbits did you learn? What were your highlights? Do you have any suggestions for our next event?