Blog
The Quest to Reduce Errors in Diagnosis | Spok
Sixteen years after the Institute of Medicine (IOM)'s landmark report "To Err Is Human: Building a Safer Health System," the IOM has issued the latest installment in its "Quality Chasm Series" that focuses on lapses in care, "Improving Diagnosis in Health Care."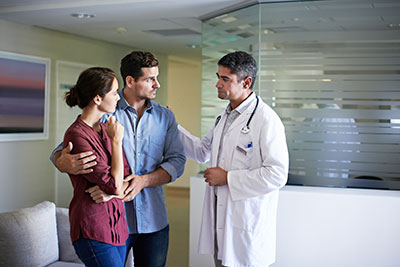 "To Err Is Human" sent shockwaves through the industry and the country by estimating that 44,000 to 98,000 people die from preventable medical errors each year. This new report is just as jaw-dropping: The authors found that diagnostic errors contribute to about 10 percent of all patient deaths and up to 17 percent of adverse events. They conclude "most people will experience at least one diagnostic error in their lifetime, sometimes with devastating consequences."
These devastating consequences can occur because the diagnosis is the starting point for the course of treatment—if the diagnosis is wrong, then the patient may be treated for an illness or condition that they don't even have. If the correct diagnosis is delayed, it's even longer that the patient has to suffer from their symptoms, and the elapsed time could potentially result in death or lifelong adverse effects.  But the authors point out that diagnostic errors and delays are not purely human errors—a chaotic environment like the ED, poor workflow design and communication issues, and the health information technology (HIT) in use can also contribute to a wrong or delayed diagnosis.
The IOM states that HIT is potentially a "boon" to quality healthcare—a well-designed HIT system can facilitate timely access to information, communication among healthcare professionals, clinical reasoning and decision-making, and feedback and follow-up in the diagnostic process. But too often HIT has become a barrier to effective clinical care because the technology isn't user-friendly, doesn't integrate with other solutions in use, or doesn't support clinical workflows.
The IOM makes several recommendations to improve the use of HIT and support patient safety and care quality, but the overwhelming theme of the report was communication and collaboration. The authors call for HIT vendors and the Office of the National Coordinator (ONC) for Health Information Technology to collaborate with one another and with end-users to identify best practices in the design, implementation, and use of HIT in the diagnostic process as well as care delivery.
This theme of communication and collaboration really struck me because here at Spok, our solutions are all about healthcare communication and collaboration. The report from the IOM is a serious reminder to all of us—HIT vendors, federal agencies, clinicians, and patients—that the need for communication and collaboration isn't just within the walls of a hospital, but at a national level. We have to work together across the country in order to reduce error rates in patient diagnosis and care.
And it's only going to get worse if we don't act. The recent IOM report declares that diagnostic error is an issue that will likely worsen if it is not addressed.
If that's not a call to action, I don't know what is. Let's get to work.