Blog
Putting Yourself in the Patient's Shoes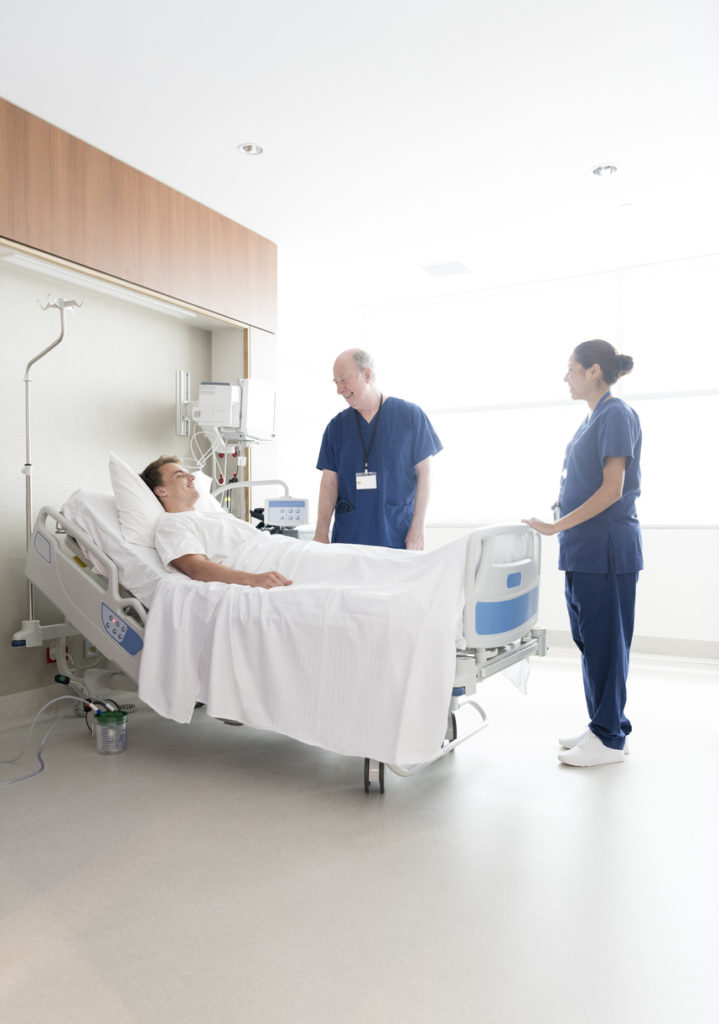 In my role with Spok, I have the opportunity to listen to healthcare professionals' stories about what they think comprises the best hospital communication system possible with today's technology. I enjoy that type of conversation because I get to learn new things every day, and share ideas that may expand their thinking on clinical communications. In January, I got to experience being a patient when I was treated for appendicitis at a hospital in the Minneapolis area. The experience reminded me that communications are key to a great patient experience.
After working at a company like Spok for three years, you start to notice specific things most others aren't really thinking about when you enter a hospital environment—specifically staff workflows, patient monitoring equipment, and communication tools, to name a few. One thing that I hadn't put much thought into prior to this experience—or didn't fully realize the importance of—was the communication between the care team and the patient's family. In my case, it was my wife. Let's face it, she was much more panicky and concerned than I was. I was given pain medication fairly quickly after settling into my hospital bed. I was kicked back watching all the awesome TV channels we don't get at home via the GetWellNetwork®.
I was pretty pleased to see that my wife was given a Spok® pager, so she knew when the doctors and nurses were looking to communicate updates on my status to her. She also knew when she could come to visit me in my room. The pager essentially unchained her from the lobby, leaving her free to walk about the campus during my surgery and not worry about missing the busy physicians and nurses who might attempt to find her in the lobby with an update. Bottom line, she was much calmer about the operation because she was informed and reachable, which also made me as the patient feel much better. This pager gave her great peace of mind.
From admitting to discharge, and from the nurses to the doctors, my patient experience was top notch. This care team ALWAYS put me and my wife at the center of all communications. I felt like we never waited more than 15 minutes each step of the way because the communications were so rock solid.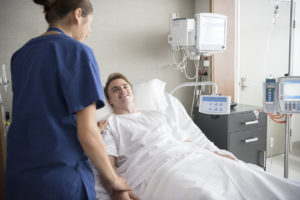 A couple weeks post-surgery, when I was fully recovered, we got the HCAHPS survey in the mail. I'll be honest, I'm not a survey kind of guy. Organizations aren't likely to hear from me even if something's not quite right, so I didn't initially think of completing the form. But my wife saw it in the mail pile and said "Let's fill this out. They did such an awesome job of keeping me calm and informed. I want to make sure they get the recognition they deserve." We filled out the survey and returned it to the hospital.
In conclusion, this experience reinforced a couple of things for me. In healthcare, whether you're working for a provider, payer, or vendor, you must always remember to put the patient first in everything you do. In addition, take that one step further and keep the concerned family members at the center of your communications. The patient experience isn't just one stage of care like admissions or discharge. It's the entire experience, including each and every interaction with staff. When you develop a communications strategy, put yourself in the shoes of the patient.