Blog
The Practical Side of Hospital Technology Planning
Recently the ECRI Institute released its second annual list of the Top 10 Patient Safety Concerns for Healthcare Organizations. While the concern around patient safety is certainly not new, the ways in which hospitals aim to achieve this are always evolving. And not surprisingly, much of this evolution parallels technology. With the diversity of patient-focused technology available today, hospitals are experiencing a new series of challenges from these systems that are designed to save lives. The modern hospital—and supporting staff—must evolve to keep up.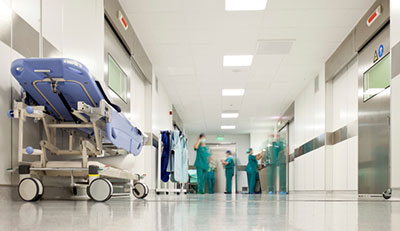 A good example of this evolution comes in this list's top item, Alarm hazards: inadequate alarm configuration policies and practices. In the past, ECRI and other organizations have focused on the issue of alarm fatigue (which Spok has addressed in our blog a number of times, as well as in webinars). Now we're seeing the topic evolve beyond alarm fatigue to something more specific and closer to the heart of the problem: the actual configuration of alarming and alerting systems. If configured incorrectly for a patient (think pediatric versus adult, or oncology versus ICU), even regular vital signs may trigger an excessive number of alarms. And regardless of how well these alarms are managed and streamlined with alarm management technology, the result can be provider desensitization.
As with many technical advances, it's obvious that the best results are achieved when technology is paired with preparation. Configuring vital patient monitoring/alarming systems is a perfect example, highlighting the need to install technology thoughtfully so that users are primed to succeed.
If your facility is working on an initiative to address alarm fatigue and improve clinical workflows around patient alerts, write to us—we can help you.