Blog
Planning for the Worst: How to Evolve Your Disaster Response to the Digital Age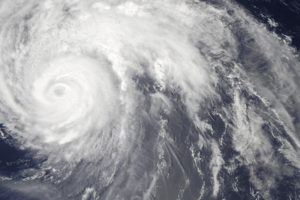 For hospitals, planning for worst-case scenarios isn't just best practice, it can often mean life or death for patients. Still, some organizations have determined certain provisions, such as test systems, are too costly and unnecessary, and federal regulations do not require hospitals to make even minimal preparations.
With the prevalence of natural disasters, hospitals can't afford to be unprepared. In the U.S., the following disasters and risks threaten daily operations:
Floods occur in all 50 states and U.S. territories
Earthquakes have occurred in 43 states
On average, five hurricanes strike every three years
Tornados affect every state (and every state has had at least one)
There are 65 active/potentially active volcanoes
Fire kills more Americans annually than all other natural disasters
This fall, Dean Parris, operations manager at Bermuda Hospitals Board (BHB) presented to IT and clinical leaders from across the country during the Spok Connect 18 conference. Bermuda is an island in the mid-Atlantic that's considered to be the most vulnerable region to hurricanes in the world, so it's safe to say he knows a thing or two about preparing for the worst. Dean shared his top three lessons learned and best advice for disaster planning, preparation, and response.
1. The Key to Speed Is Automation
During his discussion, Dean explained how BHB reduced disaster response time from 150 minutes to less than 30 minutes. Attendees were captivated as Dean described the manual, paper-based process he and his team previously used to issue emergency notifications during natural disasters and other major events.
"Imagine it's 3 a.m. and we receive an emergency casualty (Code Orange) alert. I'm trying to get ahold of the right people. Picture me flipping through a book, searching for the person I'm trying to contact," Dean said. "Often, I would find that a number was not current, so I'd be calling the operator. Essentially, we were using a rolodex!"
BHB's solution to this time-consuming process was standardization and automation. Using a clinical communication platform, Dean can now issue emergency notifications to over 200 clinical team members in a matter of seconds.
2. Audit Trails Ensure Timely Response
Emergency notifications at BHB used to take up to three hours and required staff to manage a time-sensitive call log. Dean explained that a clinical communication platform with emergency notification allows for this process to be significantly streamlined. Improved disaster response is achieved when you can respond in a moment's notice—and the communication platform is a tool that allows them to better respond. The solution includes automated call trees with full audit trails to track receipt and response.
"It doesn't matter if I'm at home or traveling overseas—I'm able to know when a notification is delivered, who has read it, and who responds," Dean said. "So, for example, I would know exactly how many nurses are available."
Emergency notification not only accelerates the alert notifications at BHB, but also gives peace of mind to Dean and other BHB leaders that the right staff are on their way. It also enables care team members to keep their attention on the patients in need, rather than tracking down additional resources.
"We have various call trees for different disaster scenarios. Eliminating this process has eased the burden of administrative tasks during a disaster event and frees our staff to focus on what matters most—our patients," Dean said.
3. Practice Makes Perfect
Dean reiterated the adage that disaster recovery planning isn't "if" a disaster will occur, but "when," and advised that frequent drills are key to keeping staff sharp and eliminating any bottlenecks. Training needs to be constant when planning disaster recovery response, and Dean recommends real-world scenarios that go beyond simply testing the notifications by also practicing the response to that notification.
For example, if the drill is a patient surge when the hospital is at capacity, Dean will send out the emergency notification and his team will spring into action to assemble the disaster tents as if they really will be inundated with patients. This allows BHB to smooth any wrinkles in the workflow within both the notification process and the appropriate actions.
"We run tests at different times—when staff aren't expecting," Dean explained. "Disasters are stressful and dynamic situations. We must be able to pull the appropriate teams together, and in some situations, such as an explosion, we must put staff on standby. Then, when it's safe to move into the field, we send an alert to them."
Leverage Technology to Solve Disaster Response Challenges
Dean and his team at BHB explored the advantages of a communications platform to solve several ongoing challenges at their organization. Their top challenges were:
Needing 3-4 different platforms to contact key personnel
Taking 3+ hours to reach clinical staff, and manual coordination of a time-intensive call log
Using outdated hospital legacy systems
Finding it difficult for care teams to collaborate
Creating inefficiencies with manual telephone operator processes
BHB found that a clinical communication platform solved several of their challenges.
Created synergy throughout the hospital network
Provided consistent, timely communication
Allowed for interoperability with mobile devices
Learn more from Dean and his colleagues at BHB: See how they use a communication platform to establish clinical communications fit for an entire country in this case study video, and read the written case study to discover how they reduced Code Blue response time.