Blog
Meet Spok's New CNO | Blog
Spok recently announced the appointment of Nat'e Guyton as Chief Nursing Officer. Nat'e will represent the voice of nurses and patients as we evolve Spok's suite of communication solutions that support patient care. We thought Spokwise was the perfect venue to introduce her to you, our customers and partners, so you can get to know her on a more personal level.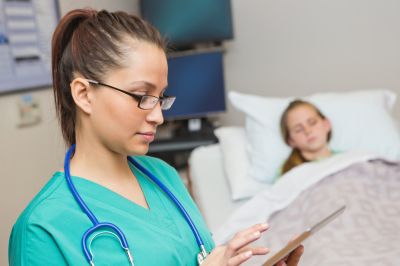 Q: You hold several advanced degrees and memberships in professional associations. What drives your pursuit of continuous learning?
A: As a nurse, I'm committed to advocating for my patients, and I realize that you need to be knowledgeable of current trends, breaking legislation, and other critical information in order to be the best advocate possible. There are millions of patients in hospital beds right now, and I'm driven by finding ways to provide them with better care and ultimately helping them get them back to an optimal health state. Continuous education, professional advancement, and knowledge sharing through regular communication with peers and others in the industry enables clinicians to not only help patients today, but also contribute to what could cure cancer tomorrow. At the end of the day, clinicians who stay current and relevant in the industry can do the most to help patients.
Q: What do you find most meaningful about being a registered nurse?
A: Being an advocate for patients, for nurses, and for healthcare organizations is most meaningful to me. The ability to advocate in multiple settings, and positively impact patient care is tremendously rewarding.
I'm also passionate about educating the next generation of nurses so that they understand the nursing field is diverse and their career can take many paths. I love helping new nurses overcome their reluctance, explore the field, and carve out opportunities for themselves that may not be traditional. For example, this CNO role at a technology company was not a traditional nursing role years ago. I was open to it and that guided me into the health IT space, where I can still be an advocate that's relevant for the future of nurses.
Q: How do you think the role of nurses has evolved?
A: I think nursing has evolved gracefully. We've continually been advocates for patients, but now we're in so many different settings. Nurses are needed in employee health, schools, home care settings, informatics and technology, and much more. The core of nursing – caring for patients -remains the same, but the role we play in our communities and in the world at large is different. That is as it should be. I appreciate we're accepted in different areas, and I encourage the next nurses to challenge themselves to consider new settings of patient care. We need them in all of these areas. I always ask nurses to create their ideal career roadmap and think about what steps they need to take to get them to the next level, whether it be a new certification or a professional organization membership.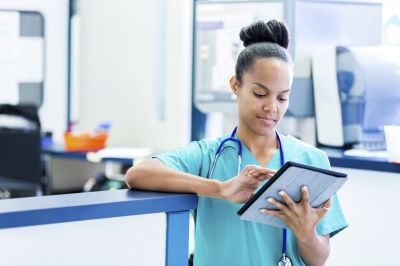 Q: You've served in leadership positions in large hospitals and health systems. The CNO role at Spok seems to be a little bit of a change of pace for you. What sparked your interest in working within the healthcare technology/communications space?
A: Honestly, I'm as passionate about technology as I am about patient care. I love innovation. For me, nursing is about the advocacy component and technology is the innovation component. I enjoy building things and being involved in technology that makes life easier for our patients. At so many organizations, nurses aren't at the table when it comes to technology. And they need to be. Hospitals are making big decisions and investing billions of dollars in technology, but nurse executives with knowledge of the technology life cycle and implementation have acquired a diverse skillset that's hard to come by. Spok was a great fit for me because I can speak the language of both the administrative side and the clinical side. I can bring my experience to nurse executives and to leaders at Spok in order to influence product development and implementation. And I think Spok has exactly the right strategy to help care teams through an integrated communications platform. I can help Spok enhance our portfolio with the right integrations to make an immediate impact on providers and patients, and I want to be a part of that.
Q: What are you most looking forward to in your new role at Spok?
A: I'm looking forward to meeting customers! I know I'll love engaging with them and getting their feedback, then incorporating their needs into Spok's product development. I'm also excited to be the clinical voice for Spok and for customers, then marrying the two and coming out with products that will improve patient care.