Blog
Nothing Lost in Translation: Interoperability Possible Today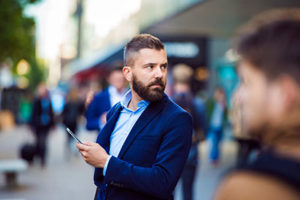 Whenever I have the opportunity to travel to a foreign country, I always push myself to learn some key tourist phrases beforehand, like "Which way to the nearest subway stop?" or the ever important, "Where is the bathroom?" No matter how much I study my travel guide in advance of my arrival, I inevitably end up relying on my smartphone and Google Translate™ to help me communicate in real time on the ground.
Speaking the Same Interoperability Language
This scenario reminds me of interoperability in healthcare. Ideally, every system would speak the same language, and information could flow freely between organizations, systems, providers, and patients. This is the long-term goal.
As former National Coordinator for Health Information Technology Vindell Washington, MD, recently stated, there is no such thing as a standard that is static, but we are reaching a time when the expectation is that information will be shareable.
No one would argue that having two parties speak the same language is the most effective way to exchange information, but as we work toward that nirvana, it is critical to have our Google Translate equivalent to realize short-term goals. Modes of information exchange like HL7, HL7 FHIR®, SMTP, and APIs, among others, can work together to share critical elements and relay meaningful messages to caregivers.
Understanding the Value of IT Systems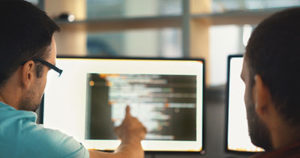 Any hospital CIO will tell you they and their teams manage hundreds of IT systems—sometimes thousands, if it is a large health system. That means working with dozens of different vendors and data sources. The value that resides in those systems becomes diluted when there's no backend integration that allows the systems to "talk" to one another and exchange information that streamlines workflows and benefits patient care.
For example, hospitals often have directory, schedule, and contact preference data stored in separate systems. When integrated, these three vital data feeds can greatly influence the flow of communication. When a person or a system generates a message, the hospital's directory, schedules, and preference data guide where it flows, to which device, and then, how it might be escalated if not acted on in a pre-determined amount of time.
This kind of information exchange is key to enabling staff with better mobile alerting and communication technology that interoperates with the hospital's electronic health record (EHR) and helps staff address time-sensitive patient needs as quickly as possible.
For an inpatient medication request,
A nurse can securely text a physician with the details.
The physician can then enter the order via CPOE, populated in the patient's record.
The EHR system will alert the nurse when the orders are available.
Another scenario is a consult request:
A physician can call or text a colleague for a consult.
Through integration with the CPOE and EHR,
The EHR system acknowledges and records the request within an audit trail.
The system sends the order directly to the physician's mobile device.
When two systems, like the EHR and clinical communications platform in the above use cases, can combine key information via a shared language (or translator engine), the benefits are numerous.
Healthcare organizations can:
enhance clinician communication and care coordination,
track critical changes in vitals and who was contacted to respond to the situation,
share lab and radiology results,
improve and speed the discharge process, and
so much more.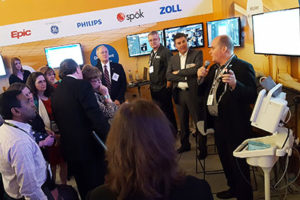 This type of interoperability may be classified as "small" (individual patient)—versus "big" (population level and beyond) and "long" data (wrapping around the individual and telling their health story over time)—by the ONC in its nationwide interoperability roadmap. While we all work together to realize our shared vision of a seamless data system, the technology at our fingertips can help provide meaningful advances in patient care today.
Visit Spok at HIMSS17: You can find our team demonstrating Spok Care Connect in booth 2671, and  stop by the HIMSS17 Interoperability Showcase (9000) to see how Spok and other vendors are collaborating to stay on track with what technology makes possible.