Blog
The National Sepsis Crisis – And How Health IT Can Help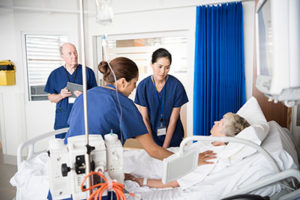 The U.S. has a health crisis on its hands that many people aren't even aware of: Fewer than half of American adults have heard of sepsis, a potentially life-threatening condition that occurs when chemicals released to fight infection triggers inflammatory responses that can damage organ systems.
The lack of awareness is astounding when you look at the facts. Sepsis:
These numbers are especially devastating because sepsis is survivable—however, early intervention is critical: The risk of death from sepsis increases nearly 8 percent with each hour that passes before treatment begins, and treatment costs escalate. When care teams can recognize and respond to early signs of sepsis, severe organ damage and failure can be prevented. Let's explore how technology can help hospitals improve sepsis response, resulting in improved patient outcomes.
The Power of the EHR + Clinical Communication Technology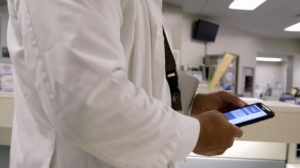 There's good news for hospitals looking to improve their sepsis response: With their EHR system and a clinical communications platform, Spok Care Connect, early signs of sepsis can be recognized quickly and that information can be automatically relayed to a rapid response team (RRT).
EHR data can be used to accurately predict sepsis: Patient vital signs can be used to signal an elevated modified early warning score (MEWS). Once the MEWS score is recorded in the EHR, Spok can recognize that alert and automatically send out a notification to the RRT. The alert is sent to members of the RRT on their mobile devices, and includes the clinical context they need—who the patient is, which room they're in, and their MEWS score—to respond quickly. The RRT team rallies, and the patient receives life-saving intervention—typically administration of fluids and antibiotics, while the clinical team determines and addresses the underlying cause of the patient's deterioration.

Real Results: Improved Patient Outcomes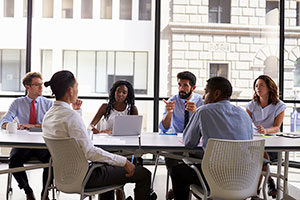 This automated sepsis response workflow is relatively new; however, our customers are already seeing positive results. Our new sepsis response case study details how University of Utah Health reduced their sepsis mortality rate for patients with MEWS scores 7-11 or higher by an incredible 20 percent. The data, as well as the anecdotal stories they heard from clinicians, resulted in the process being implemented hospital-wide. They're getting clinicians to the bedside in just minutes after early signs of sepsis are recognized.
With the CMS sepsis bundle requiring hospitals to provide detailed reporting on diagnosis, monitoring, and outcomes and the CDC calling for a national response to sepsis, and other collaborative initiatives, hospitals large and small have focused their resources on combating sepsis.
University of Utah health is a stellar example of how automating sepsis recognition and response can shave minutes and reduce mortality rate.  Contact us to learn more about replicating their success at your organization.