Blog
National Nurses Week: Celebrating the Role Nurses Play in Healthcare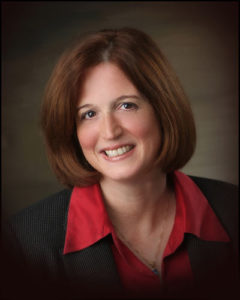 It's National Nurses Week, and we're celebrating the important role nurses play in healthcare. We figured there's no one better to talk to about the role of a nurse in the patient experience and the organization's culture of safety than a nursing executive. Check out our Q&A with Deborah Sanford, RN, MSN, MBA, and Vice President and Chief Nursing Officer at Eastern Maine Medical Center (EMMC).
Q: Even as CNO, you still spend some time with nursing staff on the frontlines of care. What do you find most meaningful about being a registered nurse?
What's most meaningful to me is our ability to help patients and their families when they're at their most vulnerable. As an RN, I'm able to advocate for the patient to get the best care and services possible. It's incredibly rewarding to be able to help them get through a difficult time.
Q: You've been highly focused on the patient experience throughout your career. What sparked your interest in this area, and what do you enjoy most about it?
I'm drawn to how we can improve the patient experience by decreasing patients' anxiety and fear. One of the most important things nurses can do is make personal connections and build relationships with patients so they are able to get better without as many concerns weighing on them. If I walk out of a patient's room and I don't remember the color of their eyes, then I don't feel like I've made that connection. I always try to use that check to see if I've connected with my patient and understand where they're coming from.
Q: What initiatives is EMMC currently working on to improve the patient experience?
We are driving a number of patient experience initiatives at any given time. We currently have an exciting partnership on our surgical floor: Surgeons and nurses are working together to identify trends and then meet with patients to better understand how we can improve the patient experience. In the past, this has typically been done by just a nursing leader, but the surgical floor joined in to get a more comprehensive view of the process. We're also highly focused on providing a quiet, restful environment for our patients. Our night house supervisors have taken ownership of quietness and have put together a special program to work with staff nurses to supply extra headphones, reinforce closed doors, and pass out pen lights that say "Quiet Matters" when they hear noise to remind staff how important a quiet environment is to recovery.
Q: It's National Nurses Week, so we're celebrating the important role nurses play in healthcare. How do you think the role of nurses has evolved?
Over the past decades, nurses have expanded their roles from simply being tasked with duties and taking care of patients to taking on more leadership roles within the care team. For Nurses Week, we're bringing in a speaker who will help EMMC nurses understand their role as leader at the bedside, not just a participant. That's part of our continued 12-18 month focus on nurse leadership: It's all about nurses understanding that they are true, trusted leaders of patient care—at the bedside, at the board level, and within community activities. As the U.S. population grows and ages, nurses are going to be a valuable resource in managing the patient care we're going to need in the future.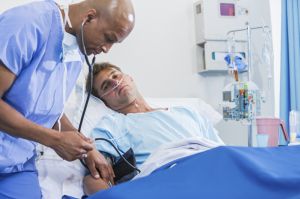 Q: What role is technology playing in this evolution?
Technology has streamlined many of the information-gathering processes nurses used to do. For example, data collection and monitoring of physiological status used to be very time-consuming, but technology has alleviated much of that work so nurses are able to spend less time recording and more time thinking critically. Technology has also allowed us to protocolize some standard practices so nurses can look at the data and take the next steps that have been outlined and approved rather than waiting for the doctor. They're not practicing independently, but using their critical thinking skills to execute on particular protocols. This has been a boon to patient safety at EMMC. For example, we saw urinary catheter infection rates go down when we implemented a nurse protocol to remove them without a physician's order.
Q: What's the best way to thank or show appreciation to a nurse?
The best way really is with a kind word and a 'thank you.' Nurses are typically very modest and humble and may make the excuse of "It's just my job" when someone thanks them. However, it truly does mean a lot to them, so I always encourage people make it a point to say 'thank you' and acknowledge the appreciation they have for their nurses.
Calling all nurses! We want to hear your stories about a time when you went above and beyond your typical responsibilities to improve a patient's experience. We'll select five nurses and thank them for sharing their stories and improving healthcare every day for patients with a new Fitbit Alta™ (you pick your size and color!). Visit our Facebook page to comment with your story.