Blog
My Experience as the Patient's Father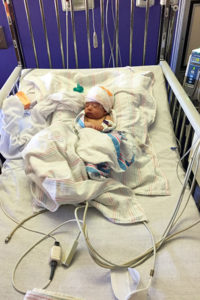 Watching my tiny, 5-pound daughter endure blood draws, MRIs, and EEGs filled me with a deep level of anxiety and anticipation—every test was the most difficult thing I'd ever been through. As my daughter was administered IVs and a spinal tap I listened to other children in neighboring hospital rooms scream and cry. I interacted with a growing team of doctors, nurses, specialists, and techs, and they interacted with one another and with clinical systems and machines. All the noise contributed to my heightened levels of awareness and stress.
Over the past year, my wife and I have spent quite a bit of time in the hospital with our daughter, Juniper. She's doing well now at 15 months, but she experienced an abundance of complications during her infancy that kept us in the hospital for weeks.
This experience has strengthened my drive to help the healthcare industry progress. My day job offers me the opportunity to impact the patient experience by helping to improve communication and collaboration among caregivers. I've always seen value in my position, and after spending time observing caregiver communication from the family perspective, the purpose of my job has become even clearer.
Throughout the monthslong process, our experience included:
Islands of information floating in and out of the room, which resulted in our care team repeatedly asking the same questions.
The constant, loud, monotonous beeping of machines, and my nerves always on edge in response.
Waiting—for milk, bottles, or extra towels.
My daughter not being sufficiently monitored throughout the night and looking for someone to silence alarms that would wake her.
A nurse having to re-stick my daughter when some communication fell through the cracks, and feeling devastated every time they administered a shot or IV.
A specialist leaving without stabilizing my little girl and having to page the on-call specialist for help—and feeling like that on-call specialist was a hero.
Waiting and waiting to actually be released after finally learning that we would get to go home, and feeling frustrated and angry, out of fear.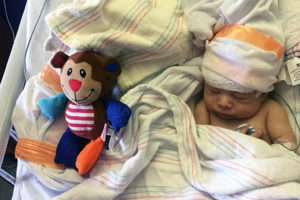 As a patient's family member, I felt a broad range of emotions: desperate, helpless, uneducated, and often uninformed. The whole experience often felt like a waiting game, like waiting in line for a ride I was terrified of. The doctors were knowledgeable, the nurses were comforting, the techs were skilled, yet I still felt uneasy. Ultimately, my little girl made it home safely and that is what I cared about the most. However, my overall experience was certainly impacted by the little things during our hospital stays.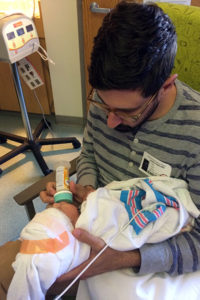 Fast forward one year: Everything is going well—my daughter is healthy and we haven't been to the hospital in months. I am writing this post as a member of the healthcare community, as someone who works with clinical leaders, doctors, nurses, IT teams, clinical and ancillary staff to improve the patient (and family) experience every day. I now feel luckier than ever to serve this industry, and feel more connected to the problems we are all working to solve. Together, we can implement processes and tools that can streamline communication, automate alarms to reduce noise, free up nurses to spend more time at the bedside, ensure test results are communicated effectively, provide quick access to on call specialists and expedite patient throughput. Put these all together and we're really solving the ultimate problem—improving the patient experience.
I am now more certain than ever that my job makes a difference, because the technology I help implement would have made a difference to me, as the patient's father.