Blog
A Mirror Across the Pond: Seeking Healthcare Efficiencies Through Technology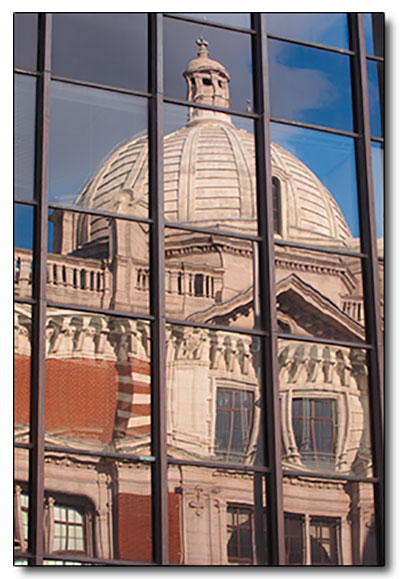 This week I'm headed to the HETT conference in London (Healthcare Efficiency Through Technology). I've attended in years past and enjoyed great seminars, presentations, and conversations. This year, I expect most of the conversation to revolve around mobility and how mobile technologies can be used to enhance patient care. From making patient transitions smoother, to supporting doctors and nurses, mobility is key.
In the UK public health system, facilities belonging to the NHS (National Health Service) are individual institutions. Within a single city there are acute trusts (hospitals) for the most serious conditions, community trusts, and several GP surgeries (general practitioners). Across these different facilities serving a single geography, each has their own separate phone system, directory, IT system, and patient records. From both the patient and provider points of view, easily coordinating care between facilities is hampered by this lack of system unity.  In many ways, this is similar to the challenges in the U.S. where there is a multitude of electronic records systems across the country that do not interoperate with each other.
For U.K. patients, the ideal scenario would be to have all trusts communicate and sync health records into a single file. Without this layer of integration, patients are spending time going over the same information at each caregiver's site. For clinicians, system integrations would mean less waiting time and more efficient workflows, leading to better a patient experience and improved care.
So how do we solve this issue?  How do we integrate systems like patient records and communications? Not many trusts have the budget to rip out their current investment and purchase a new one. The NHS is in the final year of a four-year challenge to save £20B (approximately $32B). From my experience, they want to do great things while working within the budget they've got. Because of this, people are looking for incremental, meaningful ways to improve step by step.
Another challenge is security. The NHS has made significant investments in the hardware for mobility (smartphones and tablets) and is now faced with the challenge of securing them to protect patient data.
Doctors want to use mobile devices for increased productivity. They often use tablets for email and meeting notes, but not for much beyond that. Heavy fines have been imposed over the past 18 months for losing patient data, and that makes people very sensitive about security. Trusts are still working on fitting the pieces together to make sure technology not only supports providers and patients, but that it also provides security.
MDM (Mobile Device Management) is widely used in the NHS to cover device security, yet it does little to integrate devices into clinical networks and aid clinical workflow efficiency.  Once a device is secured as per governance, then it's a question of implementing a communication solution to integrate with HL7 workflows. This turns traditionally consumer grade devices into clinical-grade solutions.
Only when the workflow is enabled into these devices do they truly offer the integrated, secure mobility solution for which they were purchased. I think people will be at the conference looking for solutions that can allow them to realize this vision.
The end game is to increase the quality of patient care, and trusts are looking to technology to help them do that. Are you attending HETT? What are you hoping to learn? I'd love to talk with you about your challenges. You can find me in the exhibitor hall at stand #270. You can also schedule a meeting or a demo at inforequest@spok.com.