Blog
Meaningful Contributions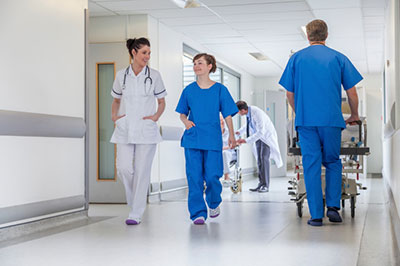 I joined Spok in early September and spent a lot of time my first few weeks meeting people on the product development team. We had a lot of one-on-one meetings so I could learn about our people, products, and processes. During one of these meetings with a 20 year veteran of the company, I asked why he works at Spok. Without pause to reflect or consider, he replied, "What we do means something."
It struck me how appropriate that statement is, whether looking at our console solutions, paging services, or messaging software—what we do at Spok means something because we connect people who need help with the people who can provide help. As a leading provider of critical communications, we provide meaningful use to you, our customers, and the patients you serve. And acting as the connector in time-sensitive situations also comes with a lot of responsibility.
My challenge now is to continue living up to that responsibility, and helping me do that is a single guiding principle: quality. There's a commitment to what we do. The quality of our products is important because lives can depend on the communication solutions that Spok's development team creates. Quality is also the secret sauce to productivity and the overall pace of a technology company. By focusing on product excellence and making sure a new release has the right functions and features that the marketplace needs, we can move forward faster. By getting something right the first time, it means future investment goes toward building new and more innovative products, instead of focusing on fixing things.
Quality as job number one helps set the context. So how do we get to that? It's a journey that requires the right organization, talent, and leadership. Carefully planning that journey will help mature the way products are developed, tested, and delivered. We are continually positioning ourselves to launch better and better solutions. By keeping quality in the forefront and continuing to deliver exceptional products to the people who save lives, we go home every night feeling like what we do means something.
What is your guiding principle? What do you keep in mind as your organization looks to the future and plans its journey into the next quarter, the next year, and the next decade? Do you have any plans for enhancing your critical communications that we can help you with? Let us know.