Blog
Living Out the Mission
If you examine the mission statements of the 15 hospitals recently named by U.S. News & World Report's 2015-2016 "Best Hospitals" Honor Roll, you'll quickly notice some similarities. All of them state, in some form or another, the hospital aims to provide the best care to advance the health and well-being of the diverse communities they serve. Mission statements are sometimes seen as lofty goals, but these hospitals prove that they can live out their missions, and they are doing so every day.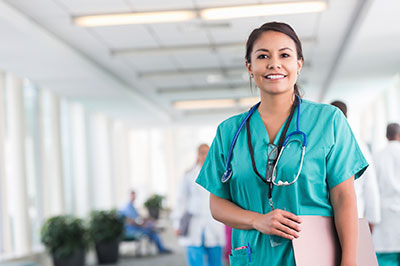 It is Spok's honor to aid these hospitals in their missions: All 15 hospitals named to the honor roll, as well as all 12 Best Children's Hospitals, are Spok customers and rely on Spok solutions to help them provide the best care. Whether it's in the call center or within patient rooms, on the pager clipped to their waistband or the smartphone in their pocket, Spok solutions touch all of these hospitals in some way. We couldn't be more pleased to assist these hospitals in living out their missions.
The U.S. News & World Report "Best Hospitals" list is no arbitrary distinction. The rankings have been conducted for the last quarter of a century and are among the most cited by consumers because they are based primarily on objective data, such as patient survival rates and hospital resources. Each hospital's reputation, as determined by a survey of physician specialists, is also a factor. This year they surveyed 5,000 medical centers across the country spanning 16 medical specialties. To receive a spot on this prestigious honor roll, hospitals had to earn very high scores in at least six specialties.
Not only are these hospitals providing world-class care in multiple specialties, they truly put patients first. These outstanding institutions are committed to innovation and are leaders within the healthcare field, expanding our medical knowledge and the horizons of what's possible. Their mission statements include a focus on quality and compassion. Finally, they all recognize that becoming a "Best Hospital" is achieved with the collective accomplishments and dedication of the entire organization. Their teamwork and collaboration—among administrators, clinicians, and staff—have healed bodies and saved lives.
On behalf of Spok, I'd like to commend these progressive healthcare organizations. Thank you for letting us be a part of your monumental work, and let us never stop pursuing the mission.