Blog
Lessons Learned for Emergency Notification
We are glad to be back again this year as we always enjoy Connect! There are great people to meet and interesting things to learn—and it's a lot of fun.
During yesterday's opening ceremonies we heard about Spok's plans for the future regarding new products, as well as updates to existing ones. There are some exciting things coming down the road, especially for improving clinical workflows and the call center.
We're not just here to absorb, though, we are also here to share our experiences and success with other customers who might be on the same journey we were a few years ago. When we started, we needed to replace an unreliable emergency notification system. Our mission was to put a reliable solution in place that could work with our operator console and staff directory, send alerts to staff's smartphones, and empower individual departments to handle many of their own communications. Ultimately, our goal was to improve care coordination for our patients. Through research and inter-department collaboration we arrived at Spok® e.Notify.
During our presentation yesterday afternoon, we talked about why and how we implemented Spok's emergency notification solution, our lessons learned, and the number of ways we've been able to utilize the tool throughout the organization—25 and counting. Our cardiology group, operator group, nurses, emergency medical services, customer care resource center, and emergency preparedness departments all use Spok e.Notify to coordinate two-way emergency notifications without complex and time-consuming call trees.
Through this project we learned some valuable lessons, one of which is to make sure you involve the right people. In any big project, developing internal relationships to gain support for change and a deeper understanding of the workflows involved are important elements for success. And don't underestimate the value of training. If you don't have the resources to fully train your staff, consider hiring additional help (most vendors have professional services available for exactly this kind of thing).
Are you thinking about simplifying your emergency notification workflow for code calls, weather alerts, IT outages, staffing shortages, or something else? We've been there and might be able to help answer your questions. If you're here at the conference, find us tonight on the San Antonio River Walk. If you weren't able to make it this year, or think of a question later, we're actively involved in the Spok Directions User Group meetings, so hopefully we can catch you there!
By Mary Ann Wise, System Administrator/Call Center Manager, Northeast Georgia Health System
And Jim Wise, Security Systems Coordinator, Northeast Georgia Health System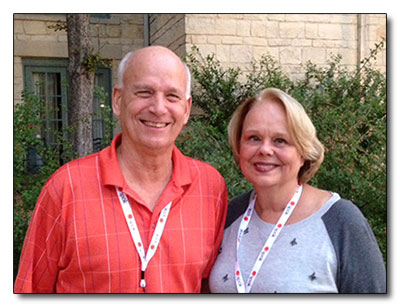 We also had a great time at the Rio Cibolo ranch last night!