Blog
Keeping in Tune: Day 2 at Connect 15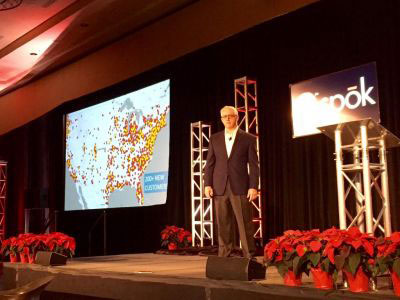 Connect 15 got off to a great start yesterday with record attendance! We are "Keeping Our Communications in Tune" here in Nashville with excellent conversations, insightful presentations, and some fantastic local music.
CEO Vince Kelly kicked off our first full day of sessions today, which included everything from in-depth case studies to a panel discussing clinical mobility, to a one-act play called "A Patient's Journey" featuring an ensemble of previously unknown Spok acting talent.
For our keynote address, we were honored to have Dr. David Butler here to present "Healthcare 2.X: The Magic Ahead." Dr. Butler, who is currently Vice President for Information Services, EHR Optimization and Transformation Initiatives at Sutter Health, shared his perspective on the challenges facing healthcare right now and his ideas for change. He believes the patient should replace the physician at the center of the "clinical universe," and he envisions a future in which care will be patient-driven and transparent, with a focus on preventative and wellness-based partnerships enabled by technology. For more on Dr. Butler's ideas, follow him on Twitter: @davidbutlermd.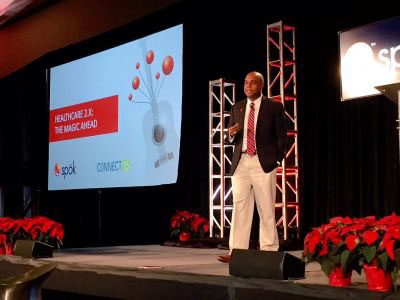 For me, the best part of Connect is the chance to talk with our customers. There will be lots of opportunities for this during the next few days, either informally, or at a scheduled one-on-one meeting with members of our exec team or product experts. If you'd like to reserve time with us, please look for one of our Spok team members near the registration table to assist you. You can also catch me during breaks or over a plate of barbeque tonight at the Wildhorse Saloon.
A big thank you to everyone who has taken the time to join us here in Nashville. We are off to a great start, and I look forward to talking with many of you during the next few days. If you weren't able to make it this year, watch our website and social channels for topics of interest and upcoming events. In the meantime, best wishes from Music City!