Blog
Keeping the Lights On—Spok as an Essential Utility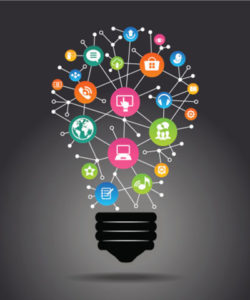 I joined Spok in October and have been meeting our employees and customers around the globe. I'm getting a feel for the company, and though we provide communication solutions, I like to describe Spok to people who are unfamiliar with IT and technology companies as an essential utility. We operate behind the scenes where few people think about us, yet we are a vital component to the successful operation of an organization. And I stress component because communications are just one piece of the much larger puzzle our healthcare customers are working on.
There has been unprecedented change in healthcare over the past decade. Healthcare has always been a dynamic, changing industry, of course—decades ago the big push for change was around very transactional systems such as patient billing. Then came patient management and chart management. But in recent years, the changes have shifted as challenges become larger and more complex, with equally difficult solutions. Initiatives such as computerized provider order entry (CPOE), plans of care, and physician and nurse documentation tools have moved process change from a relatively simple transactional focus to intricate and integrated workflows. At the center of all these things—exchanges, interoperability, quick access—is technology.
Technology plays a vital role in patient care in the wake of Meaningful Use and the Affordable Care Act, where the emphasis is on patient outcomes, clinical excellence, and operational efficiencies. As the patient has become front and center, even topics such as patient engagement force ripples through clinical workflows. For example, patient portals support engagement by letting patients directly communicate with providers for questions and consultations, as well as access their own health records. But health records include test results, and the instant availability of results on these portals is driving a shift in how physicians communicate with patients. There is pressure to reach patients quickly to explain findings and prevent misunderstandings if results are viewed without a professional explanation.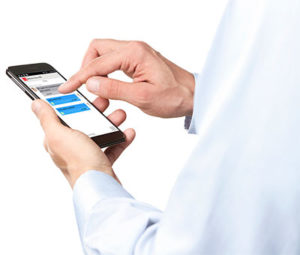 Beyond patient engagement and satisfaction, population health management adds another layer of complexity. Healthcare's evolving new approach is not just to treat patients quickly and maintain low average lengths of stay, but also to send patients home healthier and armed with treatment plans to prevent them from coming back. One of the keys to providing this care is, and has always been, the quality of care team communications.
Care pathways and procedures require efficient dissemination of information for fast and appropriate response. Delays can impact clinical outcomes, mean higher treatment costs, and put hospitals at risk for lower reimbursements. Avoiding unnecessary delays in treatment planning and delivery, that is where we sit. Spok is the fabric that unites communication among all relevant clinicians to deliver better patient care. The whole concept of providing quick access is where we come in: secure texting, on-call schedules, patient response, alarms in the ICU, etc.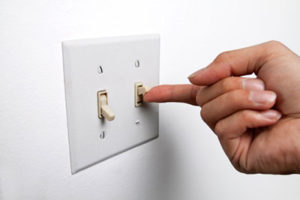 I return to the idea of equating Spok's solutions to a vital utility. If you go into a room, you flip the light switch, and you just get to work. When the light doesn't come on, that's a problem, and the system breaks down. Spok is like the infrastructure that makes sure a light turns on when the switch is flipped. We are the foundation for critical communications. And it's not just about a light in one room. Mobility is key, so it's also about carrying the light around with you to turn on wherever you are, whenever you need it.
My team and I continue to adapt ourselves to the ever-changing technology and market evolution. What do you want us to keep in mind? What are your communication priorities? Are your care teams able to access the hospital's staff directory and reach one another on their mobile devices? Do your doctors receive test result alerts? If not, do they wish they did? And what about simplifying your code call process? I welcome your feedback, thoughts, and suggestions.