Blog
It Takes a Village: NICU Nurses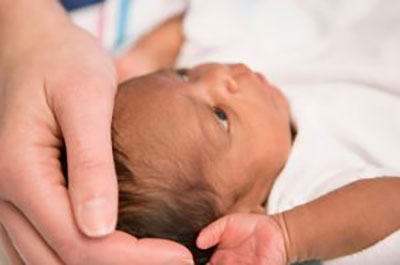 I've been a nurse for 26 years. For the past 24 of those years I've worked exclusively in a neonatal intensive care unit (NICU). When I was in school I thought I wanted to specialize in adult intensive care, but during a rotation I fell in love with the challenge of caring for the smallest of patients and never looked back. It's a privilege and an honor to care for these tiny patients and see them go home with their families.
Our NICU is a Level III, meaning that we are equipped and experienced to handle the most fragile of infants. Working at this level is important to me because we support all age ranges, complex diagnoses, high acuity cases, surgery, and more. I also love that I work at a teaching hospital. Supporting new nurses is one of my favorite things, and it is a huge honor for me to help the next generation grow into their roles. It's amazing to see how far they've come, and to experience their excitement and continued enthusiasm for learning.
I am a clinical manager for our 65-bed unit. My day starts with receiving reports on all of our patients. A critical part of my role is to make patient care assignments, which is a complex juggling act. I need to look at the acuity of the patient, taking into account the skill set of each of our nurses. Because our patients can be with us for up to six months, we want to build a relationship with that family and try to honor requests for assigning primary nurses (meaning that the same staff take care of that patient when they are on duty). Developing a close relationship with a primary nurse lets parents relax a little because the nurse gets to know the family and the infant. The nurse can sense when they may need a little extra comfort, and can share in the big milestones, such as helping parents change their first diaper or feed their child for the first time.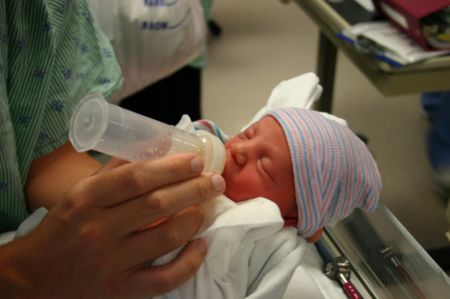 Beyond building trust in care, this closeness also means that nurses really get to know their patients. Each baby is different, and it's crucial to recognize the signs of that baby. These patients can't talk, so one of the skills NICU nurses develop is to recognize subtle signs of improvement or distress, even just tiny changes in vitals or lab results. Spok actually helps us with that by connecting our patient monitors to our voice badges. By getting important alerts directly to the right caregiver's device, we're a much quieter NICU—we know precisely which patient to check without having to wander around listening for loud alarms from the monitors. Our voice badge also allows our families to feel more comfortable when we are out of their infant's room. They know we are monitoring their infant at all times. Our nurses become so attuned to their patients that they accompany babies traveling into surgery because they can offer valuable insights about the patient to the rest of the care team.
Overall, I feel blessed working at Banner – University Medical Center Phoenix. I currently teach and learn from some of the best nurses I've worked with in my entire career. And while I think the phrase "It takes a village…" is overused, it truly does take a village of providers to care for our littlest patients, and nurses are vital members of that village.