Blog
The Hottest Topics at HIMSS17
Now that we've fully recovered from the week affectionately known as "HIMSSanity," it's time to break down the hottest topics and biggest moments of HIMSS17 in Orlando from our point of view. Let's dive right in…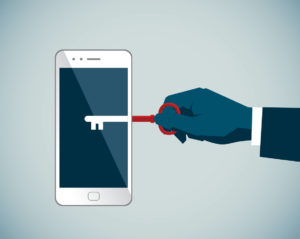 SECURITY
All things security-related were hot at HIMSS17: Nobody wants a breach, yet they were quickly reminded how easy it is for information to get into the wrong hands. Security was mentioned in countless sessions, including the HIMSS/CHIME CIO Forum keynote, where Kevin Mitnick, security consultant to Fortune 500 companies and the FBI, performed a variety of live demonstrations that deftly demonstrated many of the ways hackers can gain access to operating systems and critical files. He was also available in the VMware booth later giving similar demos, resulting in the same shock and awe. Most of Mitnick's demos did not require incredible technical skill, but relatively simple "social engineering" to take advantage of human error. It's a very delicate balance: Patients want access to their health data, and it's also to their advantage to have their data accessible by all of the members of their care team. But as mobility grows and health data proliferates, the potential for that data to become vulnerable is heightened. It's no surprise then, that 81 percent of U.S. healthcare organizations are increasing security spending this year, according to the 2017 Thales Data Threat Report, Healthcare Edition.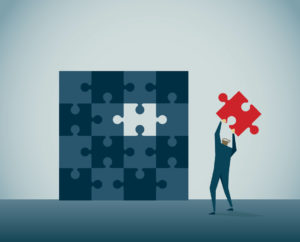 INTEROPERABILITY
Perhaps interoperability progress isn't accelerating as quickly as we all would like, but walls are breaking down, and the evidence of that at HIMSS17 is certainly encouraging. Late last year, Carequality and CommonWell Health Alliance agreed to increase health IT connectivity nationwide by working together and providing additional health data sharing options. In Orlando, the Argonaut work group met to discuss the next capabilities for fast healthcare interoperability resources (FHIR) and selected scheduling workflow and clinical decision support integration. According to Med City News, this means that "any third party developer will be able to integrate their analytic functionality into EHR workflow, generating alerts and reminders and scheduling services (appointments, surgery, infusions/therapy, referrals, and even post-acute care) with limited effort and cost." We have a deep understanding of the importance of seamlessly integrating technology into existing clinical workflows at Spok, and were buoyed by the news of this emphasis in the next evolution of FHIR. Finally, all vendors must be open with their APIs and other modes of integration. The "plays well with others" mindset is one we have fully embraced at Spok, and we demonstrated a few of our many integrations with other vendors in the enormously well-attended HIMSS17 Interoperability Showcase.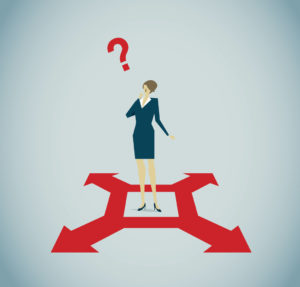 UNCERTAINTY
With the status of the Affordable Care Act up in the air and no more government tailwinds like Meaningful Use, there was definitely a "wait and see" vibe at HIMSS17, and politicians who spoke throughout the week agreed there is a long road ahead. In a fireside chat with former Centers for Medicare and Medicaid Services Administrators, Dr. Mark McClellan (Bush administration, 2004–06) and Andy Slavitt (Obama administration, 2015–17), McClellan said "[The ACA] is going to be with us for a while, and it's going to be a step-wise process" regarding replacing or improving the law. Former Utah Governor and Health and Human Services Secretary Michael Leavitt estimated that the new administration will repeal the ACA by April, but that legislation will likely defer changes for 2 to 4 years. Finally, former Speaker of the House John Boehner was the most skeptical about the prospect of repeal-and-replace because "Republicans will never ever agree what the bill should be."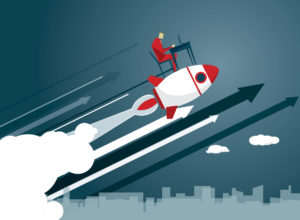 OPTIMIZATION
Last year we noted that EHR optimization was a hot topic at HIMSS. This year, that has broadened to the optimization of all technology. The majority of healthcare leaders we spoke with were looking for ways to improve technology across their hospital or health system—to close gaps and better connect the dots within the EHR, but also beyond it, among other systems critical to the delivery of patient care. The 2017 HIMSS Leadership and Workforce Survey report revealed that IT budgets continue to rise, with the majority of providers (56 percent) projecting increases. However, they continue to juggle many top priorities, including the aforementioned privacy/security, population health, and care coordination, so they must work to realize the best ROI on investments they have already made, without adding new technology for every initiative.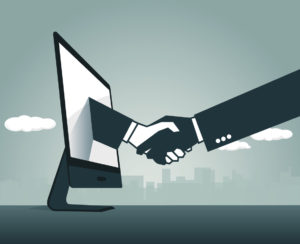 TELEHEALTH
Telehealth has been hot at HIMSS for years now, but for good reason: Every year I am blown away by the progress that has been made since the previous HIMSS. Many trends are driving the growth of telehealth, including reducing total medical expenses, providing care in rural areas facing physician shortages, and reducing readmissions via inexpensive, virtual follow-up visits. Telehealth solutions have evolved to include billing, record keeping, and secure messaging, but the application that had the most "wow" appeal to us was HealthTap, which demonstrated a voice-activated "Doctor A.I." through the Amazon Echo's Alexa. Reading that, you might think cold and robotic, but what made Doctor A.I. so impressive was that it was "trained in bedside manner to ask intelligible, dynamically generated questions in natural language via an intuitive conversational user interface."
PATIENT-CENTRIC SOLUTIONS
Forming tighter relationships with patients is still at top of mind for everyone. CRMs like Salesforce are capitalizing on that interest: Salesforce Health Cloud was adjacent to the Spok booth, and it received plenty of buzz for their impressive solutions. One of the big gaps within EHRs is patient engagement, and Salesforce Health Cloud lets health systems build their relationships with both physicians and patients through powerful integrations, analytics, and communications. More healthcare organizations are turning to Salesforce, Truven Health Analytics, and other similar companies to help make sense of all of the information their systems are generating. There's no shortage of data—it's just how to gather it from multiple systems, make sense of it, and draw meaningful insights that is a challenging, albeit worthwhile, task.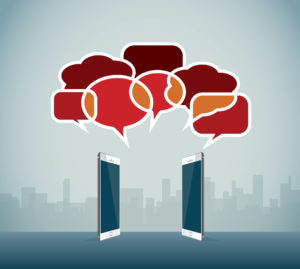 COMMUNICATION PLATFORMS
Everyone we talked to in the Spok booth at HIMSS17 fully recognized the value of an integrated clinical communications platform and understood the limitations of one-off solutions like secure messaging. HIMSS16 was the debut year for Spok Care Connect®, and we've certainly come a long way in terms of awareness in just one year. Last year it wasn't uncommon for people who worked at organizations that relied on Spok to say "I didn't know Spok did that." This year, we had virtually none of that and instead, frequently heard remarks like "Spok is such an important part of our enterprise and crosses so many areas that we are now organizing an application team to manage, expand, and optimize Spok." Many attendees also shared with us that besides the full clinical communications platform, another key differentiator for Spok is our "focus on addressing clinical and non-clinical requirements." We are committed to all individuals who play a role in patient care, including all hospital staff, so there is no better compliment in our book.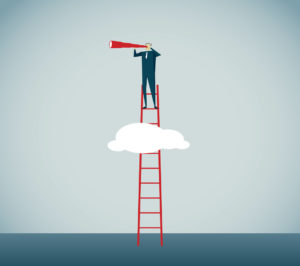 THINKING BIG
The greatest lesson of HIMSS17 is "don't get too comfortable." We were constantly reminded that the industry is still undergoing a transformative shift, and that the future might not resemble the status quo at all. For example, a declaration from Dr. Eric Topol caused a bit of a stir when Dr. Joel Selanikio quoted him as saying  "I don't see Epic, Allscripts or Cerner in existence in another decade," at the HIMSS/CHIME CIO Forum that kicked off HIMSS17.  Dr. Selanikio advocated that current vendors, both EHR and otherwise, need to morph from placing an emphasis on care within hospital walls to empowering patients to become active participants in their own care. We look at these comments as an opportunity to broaden our perspectives: It's a challenge for everyone in health IT to take up: Think big, and think future. What's missing today that can better meet patients' needs? How will we evolve when AI is less hype and more everyday reality? How will we continue to push ourselves to deliver technology that is sustainable for tomorrow's hospital in addition to today's?
HIMSS17 certainly gave us a lot of those questions to ponder, and as always, left us inspired and energized to do our job– deliver clinical information to care teams when and where it matters most to improve patient outcomes—a little better every day. Take a look at the video recap of our week in Orlando:
Tell us your biggest learnings from HIMSS17 on Facebook, Twitter, or LinkedIn. Counting down until the next reunion with 40,000+ of our closest friends: HIMSS18 in Las Vegas!